Cycling-Tree Planting to Mark Siem Reap Culture Event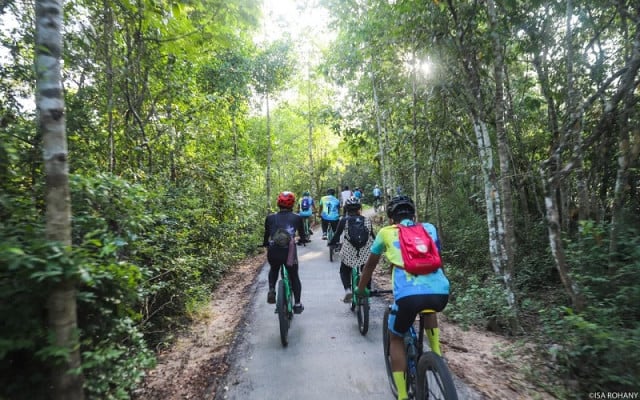 City to host Asia-Europe and ASEAN 2020 festival
PHNOM PENH -- The Ministry of Culture and Fine Arts will host a cycling and tree planting event at the Angkor resort of Siem Reap on October 1 to mark a meeting of senior officials later in the month.
The event was discussed at a meeting attended by Culture and Fine Arts Minister Phoeurng Sackona on September 9 to review the progress of the Asia-Europe and ASEAN 2020 cultural festival.
Phoeurng Sackona chose Siem Reap as ASEAN City of Culture, with the cycling and tree planting event marking the officials' meeting to be held in the third week of October.
Long Kosal, a spokesperson for the Apsara Authority, said the event will be on a small scale. Leaders of the ministries, the APSARA Authority, provincial leaders, diplomats from ASEAN dialogue partners and stakeholders will take part.
"The tree that will be planted is only a representative because we have already planted some of the luxury trees in the Angkor resort," Kosal said. A thousand luxury trees will be planted on the western side of Angkor Wat.
However, as Siem Reap is now under COVID-19 lockdown, Kosal said he will wait for the pandemic situation in the city to improve.
"If the situation improves, we will celebrate the event," he said. "However, if the situation is bad, we cannot hold the event because we cannot violate measures that ensure public safety."
Siem Reap provincial governor Tea Seiha, closed Siem Reap City for seven days from September 11 to curb the spread of the virus.
Reopening of schools in the city and four districts was postponed by a week due to a spike in cases.
Related Articles