Opinion: Data Protection Can Address Online Self-Censorship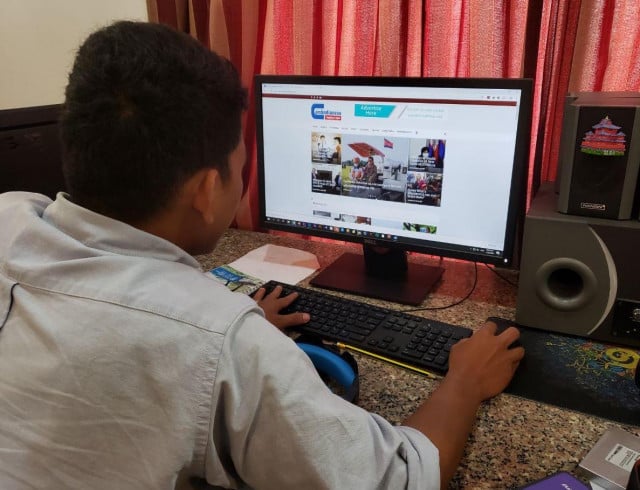 Data and privacy protection is needed in Cambodia to address self-censorship arising from the monitoring and persecution of online users. Self-censorship which has permeated and is omnipresent in all facets of society in Cambodia, is crippling online political expression.
This phenomenon is the culmination and solidification of fear from persecution and incarceration that has been occurring in the nation led by the Cambodian People's Party in the past 40 years. Propelled by repressive legislation, surveillance, arrests and investigations, Cambodians are increasingly paranoid when expressing critical political opinion.
The COVID-19 pandemic has provided further power and emergency measures to the government; self-restraint over political expression is now considered absolutely necessary to maintain one's freedom and safety. Academics, civil society activists, development workers, human rights defenders (HRDs), journalists and opposition party supporters thus tread carefully and are avidly cognizant of engaging in any form of political activity critical of the current regime.
Amongst others, vaguely-worded provisions under the Penal Code provide for defamation and criminalisation of criticism directed to the government and officeholders. Additionally, instruments such as the Law on Telecommunications (2015) and the Inter-Ministerial Prakas (2018) legalise monitoring and surveillance of citizens. These laws have been drafted in such a fashion that they may be arbitrarily interpreted by authorities and could be used to effectively crack down on any form of dissent.
With the exacerbating influence of the COVID-19 pandemic, Cambodian authorities have become more intolerant of criticism. There are increasing numbers of instances where individuals have been arbitrarily accused of defamation or illegally spreading 'fake news' or 'false information' concerning the virus.
On 14 July 2021, Cambodian journalist Kouv Piseth was arrested in Battambang after he posted criticisms on Facebook about the Cambodian government's decision to use China's Sinopharm and Sinovac vaccines on June 27. He faces a five-year sentence due to charges of incitement under article 495 of Cambodia's Criminal Code and for "obstructing an enforcement measure" under article 11 of the Law on Preventive Measures Against the Spread of COVID-19 and other Severe and Dangerous Contagious Diseases.
Non-legal measures are also used in tandem with legal measures to create the maximum atmosphere of fear and paranoia amongst critics and HRDs. These attacks on internet freedoms range from throttling bandwidth or blocking websites to electricity cut-offs and disrupting of online events.
Moreover, with the aid of compliant internet service providers, enabled to store users' data, the Cambodian government is allegedly known to frequently tap into private communications or eavesdrop on the calls of human rights activists, NGOs, and opposition party members and supporters. The evidence collected from these private communications is then used to prosecute individuals.
In September 2019 Sun Bunthon and Nou Phoeun, previously both members of Cambodia's now forcibly dissolved opposition party—The Cambodia National Rescue Party—were arrested and charged with incitement, defamation, and violation of a Supreme Court order. The charges were based upon a private phone call with which they had discussed the return of the former leader of their party, Sam Rainsy.
The ruling party has looked towards controlling the narratives surrounding important political events, through blackouts on key sources of information that voice criticisms. In July 2018, two days before the general election to take place, the Ministry of Information ordered 17 independent news websites to be blocked.
In parallel, many Cambodians were also added into WhatsApp groups systematically, which led to the belief that these groups were to be used to spread propaganda to the public and crowd out any other information. The ruling party manipulates the media and social media environment through the use of bots and fabricated contents in order to flood the environment and overcrowd any other information.
Human rights defenders and internet users are now afraid to discuss issues that may have political implications for fear of possible repercussions. Self-censorship is so ingrained that young people in Cambodia are cautioned by their parents and teachers not to share anything that constitutes a political risk on social media platforms such as Facebook or Instagram.
This has led to acute self-censorship that has caused people to stop posting and sharing information online, only consume online content privately, cease accessing political content and avoid online political participation.
At a time when everything has moved online – and tends to remain there, Cambodians even refrain from trying to access certain websites for fear of being tracked. This has dampened the human rights sector, which is weakened and struggles to effectively advocate for improved protection in the country.
A data protection and privacy act can ensure people's safety while accessing information and expressing their views online. It can shield people in Cambodia from undue surveillance and the arbitrary sharing of their personal information. This can prevent the use of personal data for political persecution and reduce fear among online users.
Dr James Gomez is Regional Director of Asia Centre -- a not-for-profit organisation working to create human rights impact in the region. This commentary is based on Asia Centre's report, "Internet Freedoms in Cambodia: A Gateway To Control", published 1 September 2021.
Related Articles
November 17, 2021 7:41 PM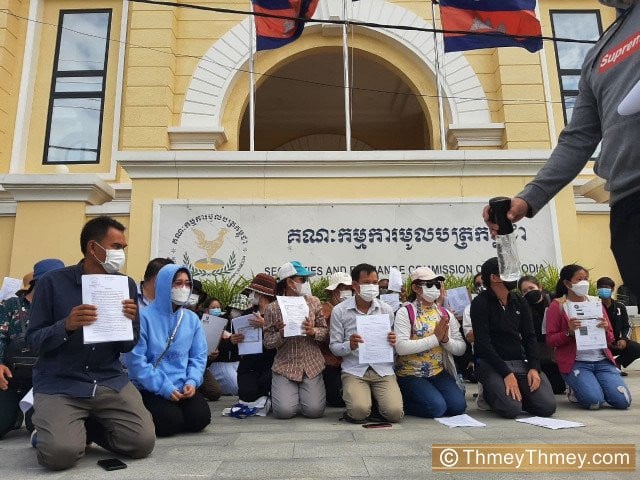 November 12, 2021 11:17 AM