Death Toll Rises as More Provinces Hit by Floodwaters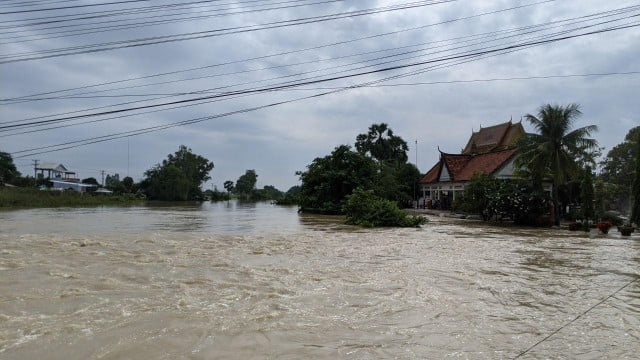 Phoung Vantha
October 15, 2020 5:20 AM
The National Committee for Disaster Management reported that the death toll has risen to 13, with 19 provinces now tackling floodwaters—thousands more people were evacuated overnight.

PHNOM PENH--The National Committee for Disaster Management on Oct. 15 reported that the death toll from severe flooding has risen to 13 and that 19 provinces throughout Cambodia have been affected.
Yesterday, the death toll stood at 12 and only 16 provinces had experienced flooding.
Today's latest report said that an estimated 193,268 people across Banteay Meanchey, Oddar Meanchey, Battambang, Kampong Chhnang, Kampong Cham, Kampong Speu, Kampong Thom, Kandal, Koh Kong, Mondulkiri, Pailin, Pursat, Preah Sihanouk, Preah Vihear, Stung Treng, Svay Rieng, Siem Reap and Takeo provinces, as well as the municipality of Phnom Penh have been affected by floodwaters.
There appears to be no increased damage to roads, although yesterday's report stated that some 200 kilometers of roads and 24 bridges nationwide were inoperable due to flooding.
The Kandal Provincial Department of Public Works and Transport announced a temporary closure of National Roads 2, 3, 4, 5, 20, 20A, 21, 21A and 21B. Heavy goods vehicles have been banned from nine main roads throughout Kandal Province.
Meanwhile late on the night Oct. 14, Phnom Penh Governor Khoung Sreng ordered a temporary ban of all vehicles on Street 217 in Dangkor District due to the extreme danger posed by flooding. Warnings were issued to residents of Phnom Penh that the Dangkor Dike—a flood defense located on the southwestern border of the capital—may burst, unleashing more water into the city.


The Ministry of Public Works and Transport on Oct. 15 instructed all provincial departments to repair damaged roads as soon as possible to ensure the safety of people being evacuated. Signs are currently being erected to warn motorists which roads are broken or still flooded, the ministry said.
Earlier this week, both Lao PDR and Vietnam announced they would be forced to release water from their overflowing reservoirs, with the people of Stung Treng Province at particular risk. However, drainage from Cambodia's neighbors into the Sekong River did not affect Stung Treng Province as severely as predicted, according to a statement from Provincial Hall Spokesperson Men Kung on Oct. 14.
"We would declare a state of emergency if the Sekong River reached 11.5 meters in depth, but so far it's holding at 11.2 meters, while the Sesan River is currently at 5.76 meters and does not pose an emergency threat until it reaches 10.5 meters," he said.
Related Articles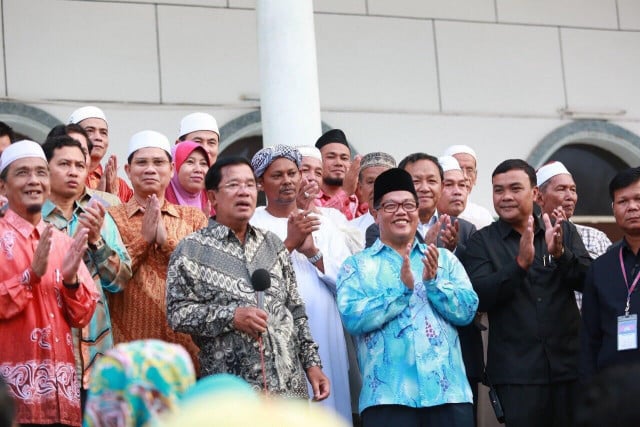 September 7, 2020 9:28 AM