Death toll rises to 36 in Kep building collapse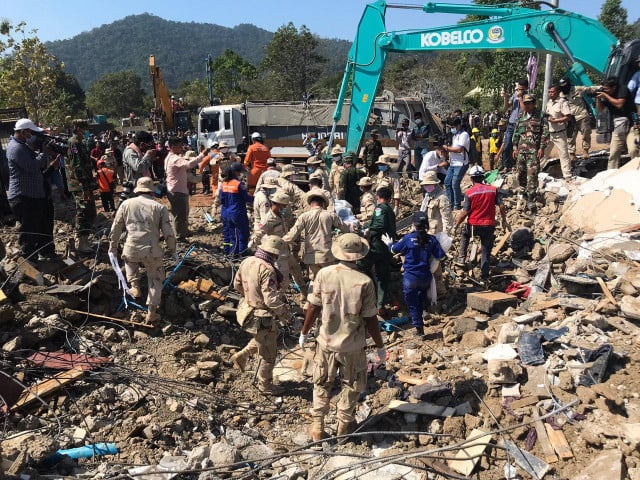 Phoung Vantha
January 5, 2020 6:40 AM
Construction manager among dead
PHNOM PENH--Prime Minister Hun Sen said Sunday that 36 people died and 23 were injured in the collapse of a six-storey building in Kep.
The collapse on Friday involve technical problems with engineers, he said. Owner Ak Sarun and his wife Chhiv Sothy — who live in Sihanoukville — face prosecution.

"The construction manager also died in the collapsed building," the prime minister said. "The building's owner has been arrested and will face the law."
Hun Sen said earlier that the families of those who died would each receive $50,000 plus $2,500 for funerals. The injured will each receive $10,000, he said.
"The governor of Kep is not being removed because he was not involved," Hun Sen said.
Related Articles