Demand for African Food Booms in Cambodia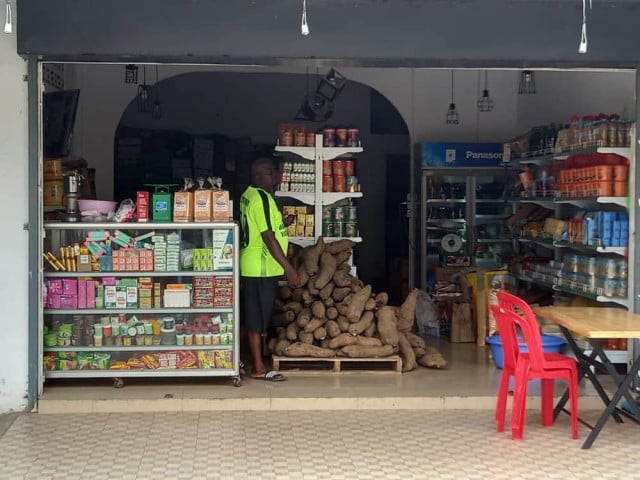 PHNOM PENH – Near or far, one thing that distinguishes a group of people from another is food: in itself, it represents one's culture, beliefs and society. And African cuisine is no exception.
Africans from the Igbo Union in Cambodia, an association gathering people from the African Igbo ethnic group from Nigeria, celebrated the New Yam Festival on Oct. 1.
The "iri-ji festival" (literally "new-yam eating") is traditionally celebrated at the end of the rainy season in early August, throughout West Africa (especially in Nigeria and Ghana) and other African countries.
The first edition of Cambodia's New Yam Festival last month honored the flavors of West Africa. It drew together well over 200 attendees mostly Nigerians with their Khmer spouses and children, thanks to the growing population of the Nigerian community, which totals several hundred people.
The celebration is a culturally based occasion, tying Igbo communities together as they are essentially agrarian and dependent on yam: a common name for a local edible tuber that looks alike cassava. In West Africa, people call it "the king of crops."
Same food but a different taste
Before the event, the Cambodian branch of the Nigerian in the Diaspora Organization (NIDO) and other associations of Nigerians conducted a survey to get a sense of the extent of participation of the African diaspora in the agribusiness and the African food sector in Cambodia.
The goal of the survey is to help policymakers and development advocates map the trends and potentials in the African diaspora food market and ensure that they benefit Africans.
The results of the survey revealed that there is huge potential for African food in Cambodia, benefiting both the locals and the African diaspora based in the country.
The survey showed that most Africans in Cambodia prefer African food. Though they have lived in Cambodia for many years, their taste buds have not completely adapted to Cambodian food.
But while most diasporans complained that African food in Cambodia does not taste as good as in Africa – and understandably so because the food in Africa is still fresh from the source or garden – most of them are still ready to spend a very significant part of their food budget on African foods. Yes! They have left Africa for Cambodia, but Africa remains with them in Cambodia.
"I eat Cambodian food but I cannot do without 'fufu' [an African dish made of rice or cassava flour] so I usually cook it myself from time to time," said Christy who has lived in Cambodia for over 15 years. "Most of the ingredients for making African food are here in Cambodia. We usually can find them in traditional markets like Orrusey, Phsar Deoum Kor or even at the supermarket, but for the African spices and condiments, several African shops sell them."
John Chibuike, another long-time resident, patronizes any of the numerous African restaurants to have his usual dose of African food which helps him not to miss home too much.
"When you stay away from home, you definitely will miss it. However, one thing that makes you adapt quickly and not miss home much is when you can find your country's food. Here in Cambodia, we now have many restaurants that serve African cuisines which I patronize regularly even though they are more expensive than normal Khmer food," he said.
Since the first African restaurant Afro Khmer opened in 2006 in Phnom Penh, many have followed, diversifying the African offer in the city. The survey established that there are now over 15 African restaurants in Cambodia's capital city.
This underscores the often-made point that what people eat is closely tied to their sense of identity and strongly influences their food choices and preferences. The effort of the diaspora in Cambodia to continually patronize African food despite the "devaluation" of its quality through the processing and distribution chain is an expression of the resilience of their African identity through their food choices.
The survey also highlights that Africans born in Cambodia show a preference for African food, as their parents have shared their culinary culture with them.


The survey showed that most Africans in Cambodia prefer African food. Photo provided

Trade is on the rise
With African food being increasingly trendy in Cambodia, the food trade between both geographic areas is on the rise.
Ikechukwu Ogbata, director of Chuchu Ogbata Import and Export, the company that imports most of the African foodstuffs into Cambodia said that business is booming.
"We have a lot of customers, ranging from restaurant owners to direct individuals who buy from us. We supply also to retail shops across Phnom Penh," he said.
While a few years ago, he was importing a full container of African food every six months, he now has to do so every three months.
But the high cost of freight from Nigeria to Cambodia makes it sometimes unaffordable to customers.
A tuber of yam costs between $35 to $40 in Cambodia whereas it can be found between $3 to $5 in Nigeria's markets. A kilogram of garri (cassava flakes) is sold at about $10 in Cambodia while it costs only $1 in Nigeria.
Despite the high costs, Nigerians in Cambodia relish the opportunity to buy these ingredients or have a restaurant serve them their usual delicacies.
Mark Ebube, who has lived in Cambodia for nearly a decade, applauded the increase in the number of African stores as well as restaurants which have made living in Cambodia a delight.
"The weather here is similar to that of Nigeria, and when I first arrived, there were very few African restaurants or shops that sold African foods," he said. "However, things have changed now and we have many options which have actually helped to lower the cost of these items even though they are still expensive compared to that in Nigeria" he stressed.
With the growing number of African shops and restaurants opening up in Phnom Penh, the cost of importing foodstuffs from Nigeria is expected to decrease as imported quantities increase.
Survey's recommendations for a fairer trade
Tied to the food options of the African diaspora are the economic indices of supply and demand. The growing African diaspora in Cambodia is likely to create new business opportunities for the national market and people along the supply chain.
But how much does the African diaspora food market contribute to the Cambodian economy? The outcome of the survey shows two related insights that may require the interventions of policymakers and development planners.
The first is the magnitude of the price disparity between the costs of the sub-Saharan African foods in the Cambodia stores and their origin in Africa – in favor of the Cambodia stores.
The second is that most African food vendors in Cambodia are Africans and Indians, thus not benefiting directly to Cambodian people.
As a result, the survey highlights that the economic outcomes of the African food business in Cambodia fail to improve the livelihood of African farmers. Most of the added value is taken by the middlemen and suppliers who trade African foodstuffs outside the continent.
The survey calls for a better bilateral relationship between ASEAN and African nations, especially with Cambodia where there is no African Embassy or foreign mission.
It notes that a better ASEAN-Africa trade should focus on improving the livelihood of African farmers as well as making sure to bring food security to the continent while acknowledging the cultural, social and even religious values of food, which is part of the identity of the African peoples.
A fairer trade between nations would benefit everyone, and would ease the supply of African foodstuffs in Cambodia, notes the survey, which recalls that a vast part of African goods in Cambodia are not imported directly but rather through Thailand or Vietnam.
Food, again, is no exception.
Before Chuchu Ogbata opened his supply chain, most Africans in Cambodia shopped for African food from Malaysia, Thailand and Vietnam.
"I started this business when I saw the struggle most Africans had to endure to get African food from Vietnam and Thailand. I used to send my wife to Vietnam to buy items to prepare African food which was not only expensive but sometimes difficult. So, I started importing directly from Nigeria and supplying to others here," Ogbata explained.
Related Articles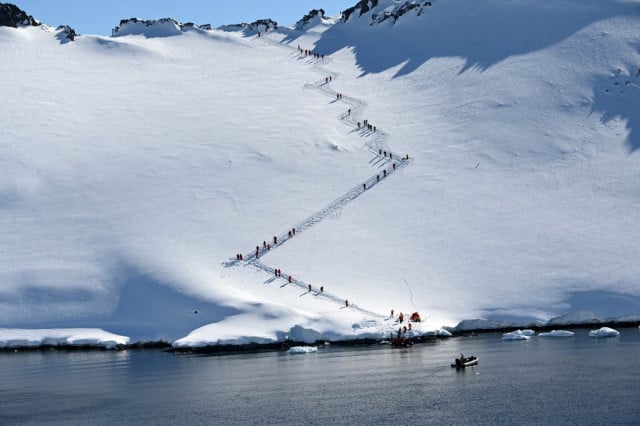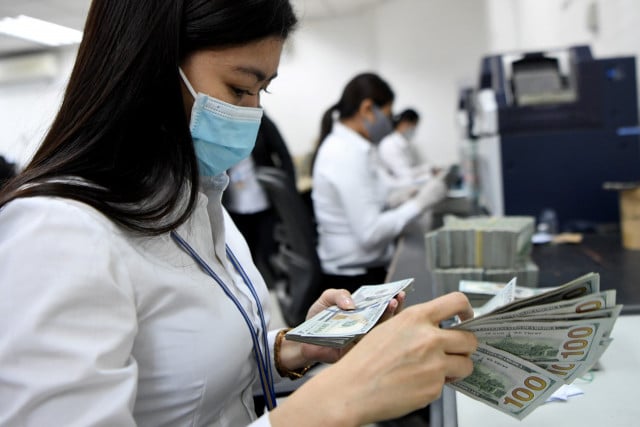 September 16, 2020 7:53 AM