Demining Training for Ukrainian Deminers Kicks Off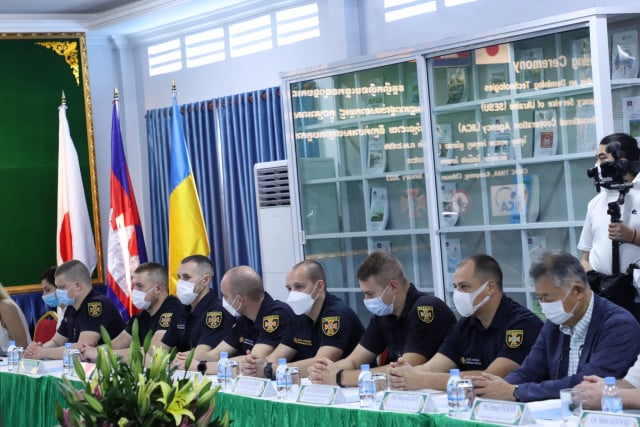 PHNOM PENH – The training course conducted by Cambodian demining experts for Ukrainian deminers has begun on Jan. 15 and will last for one week.
A total of 15 mine action officers from the Emergency Services Unit of Ukraine (SESU) are attending the training session in Kampong Chhnang province. It will be focused on the use of demining materials and mine detection tools.
A visit to several minefields in Battambang province is also planned while the training's closing ceremony will be held in Siem Reap on Jan. 21.
Cambodia offered its support to train Ukrainian deminers, in collaboration with Japan, in November 2022, during a phone call between Prime Minister Hun Sen and Ukrainian President Volodymyr Zelensky.
Heng Ratana, director general of the Cambodian Mine Action Centre (CMAC), held the training course's opening ceremony on Jan. 16, along with Nozomu Yamashita, director of the Japan International Cooperation Agency (JICA).
The training course will last until Jan. 21 and will use specific demining equipment, especially the Advanced Landmine Imaging System (ALIS), which is made in Japan.
"Unexploded mines and explosive remnants of war (ERWs) are a massive problem in Ukraine, [which is torn by the] ongoing war. It is harmful to civilians and is an obstacle for Ukrainians who wish to return to their homes," CMAC said on Facebook on Jan. 16.
"Demining action is an essential and urgent humanitarian aid to guarantee Ukrainians' safety as well as to support the restoration of [destroyed] infrastructure and lands for agriculture in the country," the center added.
Speaking at the opening ceremony, Nozomu Yamashita said that in recent history, Cambodia has had no choice but to learn how to get rid of the thousands of mines that were buried in the country's ground during several years of civil wars.
With years of experience in that field, and new technologies being available, he added that CMAC was an expert unit that could conduct this training course.
Vladyslav Fedortsov, deputy director of the Inter-Regional Centre for Humanitarian Demining and Emergency Response said Ukraine believes that the experience provided by CMAC experts in the demining sector will result in professional knowledge to respond to mine problems and ERWs in Ukraine.
CMAC's Ratana clarified that a delegation from the Cambodian government inspected the area at the Technical Institute for Mine Action (TIMA) in Kampong Chhnang province, to ensure that the training course will deliver tangible outcomes.
CMAC experts are ready to implement the government's principles in providing the training course for the Ukrainian deminers to prevent injuries or deaths to occur while clearing mines or other ERWs.
Related Articles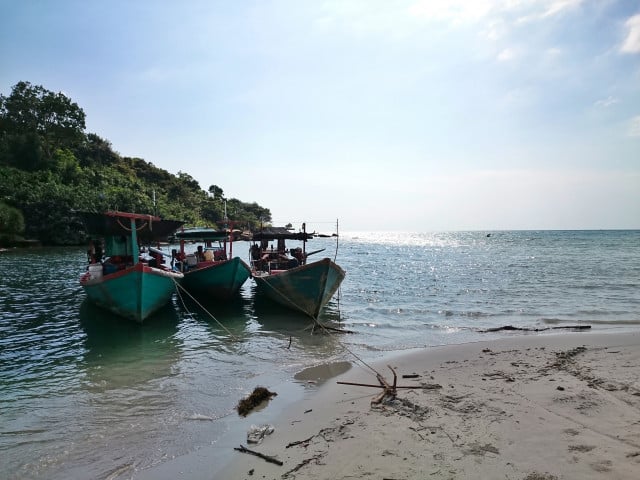 September 30, 2022 5:25 PM