Deputy prime minister says aquaculture 'must be promoted'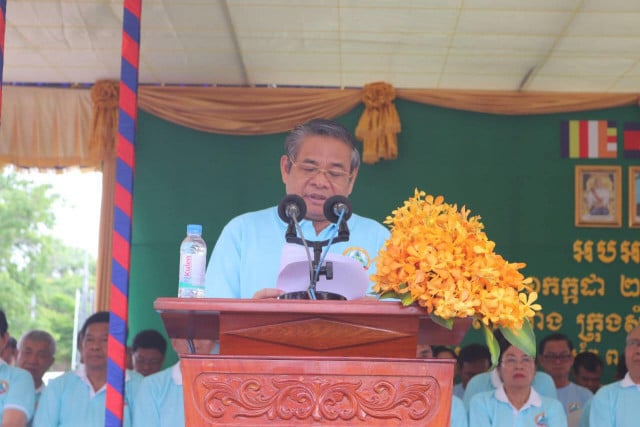 Thmey Thmey
July 1, 2019 7:05 AM
SAMRAONG - Deputy Prime Minister Yim Chhai Ly called Monday for further promotion of aquaculture to ensure food security and help reduce Cambodia's import bill.

Speaking at a National Fish Day ceremony in the capital of Oddar Meanchey Province, he also encouraged more investment in aquaculture by the private sector.
"Small, medium and large-scale aquaculture must be promoted in line with the potential of provinces with enough water to ensure increases in both quantity and quality as well as food security," the deputy prime minister said.
Yim Chhai Ly — who also serves as chairman of the Council for Agriculture and Rural Development, the government's coordinating body for nutrition and food security — highlighted the need for "enhancing the capacity of aquaculture research and development on local fish seed production to meet strong demand."
He also stressed the need for "new techniques and technologies to promote fish seed production and hatcheries everywhere in Cambodia to encourage both domestic and foreign investors to invest in shrimp and prawn production, fish processing and safe good-quality fish products to reduce imports."
"The Fisheries Administration will continue to determine potential areas for investing in fish seed production and hatcheries while promoting aquaculture development by domestic and foreign investors," he said.
Yim Chhai Ly said potential areas of investment included coastal provinces as well as the Mekong floodplain and community fishing grounds.
Aquaculture output exceeds target
Nuth Chan Sokha, secretary of state at the Ministry of Agriculture, Forestry and Fisheries, told the ceremony that aquaculture production expanded 22.5 percent from a year earlier to a record 254,000 tonnes in 2018.
Output slightly exceeded a government target of 250,000 under a strategic plan for 2010 to 2019.
Nuth Chan Sokha said overall production from both capture fisheries and aquaculture grew 6.3 percent to 910,000 tonnes in the same period.
The freshwater fish catch came to 535,000 tonnes and the marine catch amounted to 121,000 tonnes, he said.
The secretary of state also said fisheries accounted for a quarter of agricultural output last year which in turn amounted to 23.5 percent of Cambodia's GDP in 2018.
Thousands of fish released into Snaur Reservoir
The ceremony in Samraong concluded with the release of thousands of fish into Snaur Reservoir, located in the centre of the provincial capital.
Among fishes released were the giant barb (Catlocarpio siamensis) — the national fish of Cambodia which can grow to three metres. Known as "trey kolreang" in Khmer, this is a critically endangered species native to Cambodia, Laos, Thailand and Vietnam.
Other threatened native species released into the reservoir included the endangered striped catfish or "trey pra" (Pangasianodon hypophthalamus) and the small-scale mud carp or "trey pruol" (Cirrhinus microlepis), which has been assessed as vulnerable.
Also released were near-threatened bighead catfish or "trey andaing toun" (Clarias macrocephalus), silver barbs or "trey chhpin" (Barbonymus gonionotus) and red-tail tinfoils, or "trey kahe" (Babonymus altus). The latter two species are considered to be of least conservation concern.
The fish were raised by government breeding centres near the Bassac River in Kandal Province and the Mekong River in Prey Veng Province, fisheries officials said.
​
Related Articles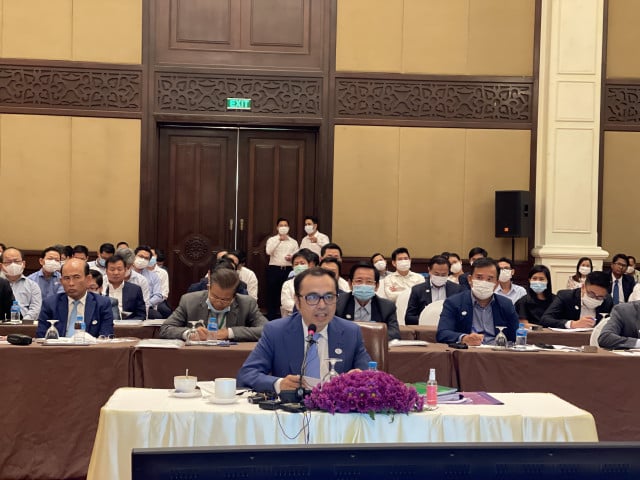 January 27, 2021 10:20 AM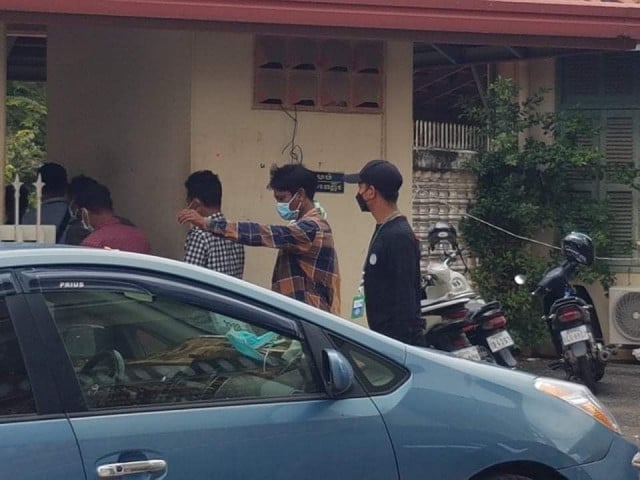 September 15, 2021 5:15 PM