Digital: a powerful strategy to promote Cambodia's tourism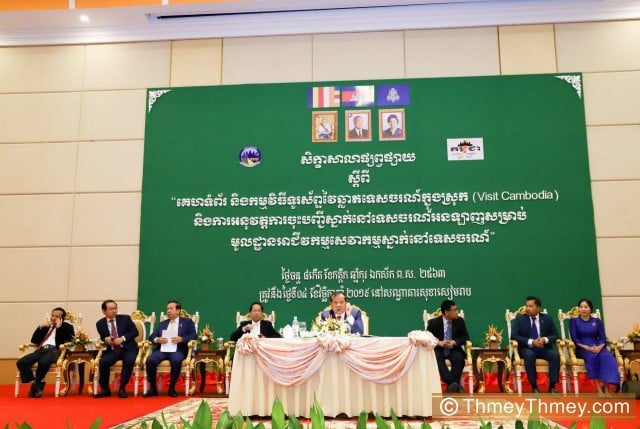 Jazmyn Himel
November 5, 2019 7:11 AM
PHNOM PENH-- "Digital media has really played a role in promoting Cambodia's tourism potential," and should continue to do so, Cambodia's Tourism Minister Thong Khon said Monday.

The minister, who was speaking in Siem Reap City at the Seminar on Website and Mobile Tourism Programs on Local Tourism in Cambodia, said on his Facebook page that the digital economy has already been "changing working environments" across different sectors and industries, including tourism.
Digital media have been a catalyst for growth, Khon said.
The minister urged for cooperation between the private sector and tour operators to improve "Visit Cambodia" mobile app, paired with discount programs to grow Siem Reap's tourism potential. He also called for improved online accessibility and information for tourists so they can better find destinations to visit in the country,
Last July, the Ministry of Tourism launched the mobile application "Kingdom of Wonder" that provides access to travel information on Cambodia.
The push for digital-tourism expansion is part of the Cambodian government's Four-Year Strategic Plan for Tourism, which was announced in September by the Ministry of Tourism and the Ministry of Environment. The plan focuses on increasing tourism in Angkor Archeological Park in Siem Reap Province and at Preah Vihear Temple, the Angkorian monument on the Thai-Cambodian border, which is on the Unesco World Heritage list.
The first 10 months of this year saw a 13.7 percent drop in foreign tourists compared to the same period in 2018. The main destination remained Angkor Park.
Related Articles