Digital App to Promote Students' Independent Learning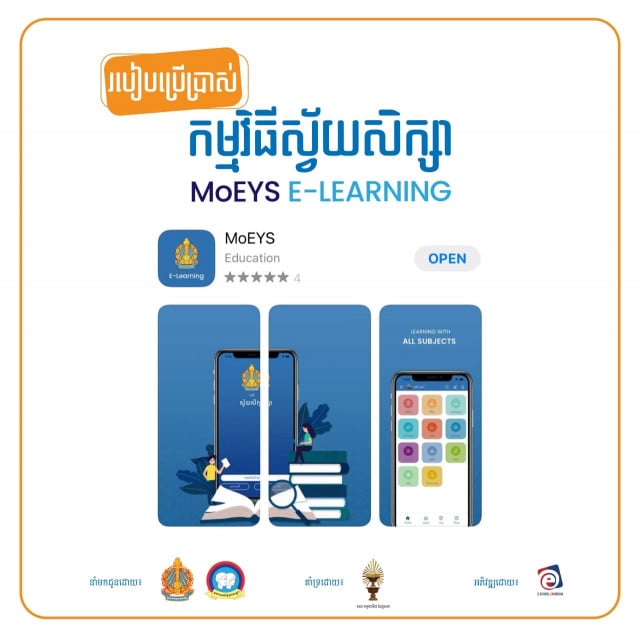 Sao Phal Niseiy
May 7, 2021 10:34 AM
Home study made easier with books and tests online
PHNOM PENH--An app to help students learn independently and support their digital education was officially launched on Friday.
The MoEYS E-learning application was launched by the Education Ministry to help during the Covid pandemic.
In a joint statement, Education Minister Hang Chuon Naron and Hun Many, president the Union of Youth Federations of Cambodia (UYFC), said the application was the result of collaboration between the ministry and UYFC to facilitate students' online study by integrating digital technology.
Many, is also a member of the National Assembly and chairman of the assembly's Commission 7, which focuses on youth and education, cult and religious affairs, culture and tourism.
"This self-learning application, which is developed using digital technology, will be more expedient and time-saving for students, and they can gain much benefit from it," the statement said.
Launching of the application also indicated the government's recognition of the critical role of education in ensuring sustainable national development as well as building a strong foundation, enabling inclusive, equitable and quality education towards digitalization and in response to the current situation.
The ministry said the application consists of a lot of study material such as video contents for students from the first to 12th grade, digital textbooks, reading books on general knowledge as well as tests and other useful education information.
This responds to learning demand and the situation of students across the country as schools are closed due to community transmission.
It also helps students adapt to digital learning, expanding their knowledge and upgrading their capacity to cope with a fast-changing world.
Schools across the country were closed again on March 20 following the February 20 community outbreak, which has shown no slowdown with more than 500 cases detected every day.
The ministry's initiative was praised by education expert Heng Kimkong, a visiting senior research fellow at Cambodia Development Center and a PhD candidate in education at the University of Queensland in Australia.
Kimkong said the application will help pave the way for Cambodia to speed up the digitalization of its education system.
"The app is now much needed given the current situation of COVID-19 in Cambodia," Kimkong said.
Given that internet infrastructure continues to be a challenge and create inequality for many students nationwide when it comes to digital learning, Kimkong said the initiative will eventually underwrite the promotion of self-study and independent learning among students.
However, he emphasized the greater need for improving library facilities, ensuring that school libraries nationwide can have adequate digital devices and internet access.
"This will provide poor and disadvantaged students who lack access to smartphones and the internet with the opportunity to access the E-Learning app and benefit from it," he said.
Related Articles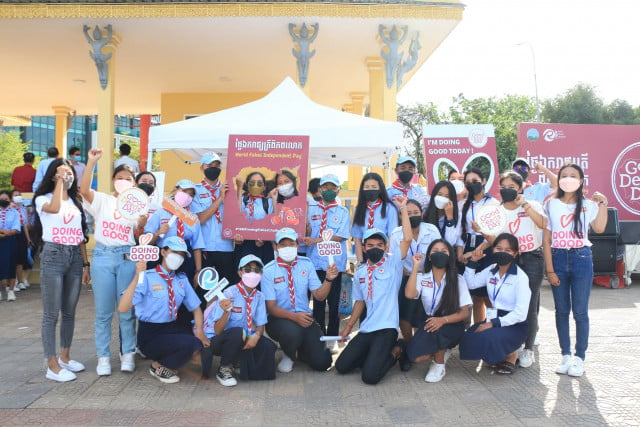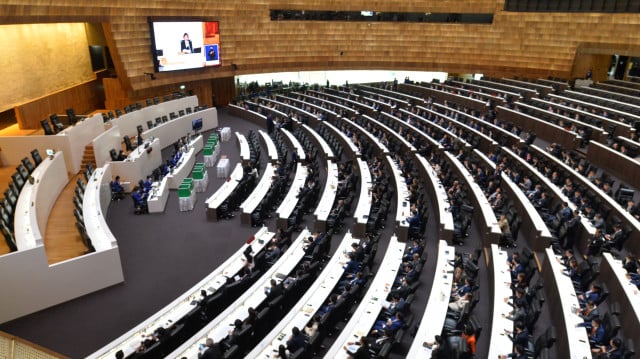 September 24, 2019 8:40 AM