DNA to Confirm Cambodian Poipet Deaths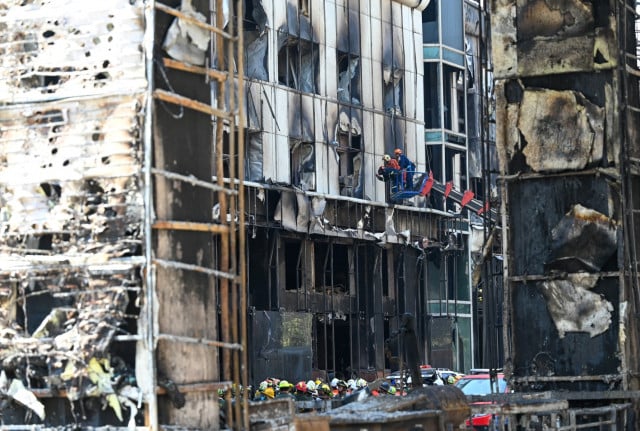 PHNOM PENH – Unidentified bodies in the devastating casino fire in Poipet will undergo DNA tests to find out their identity.
Banteay Meanchey provincial spokesperson Sek Sokhom said he was aware of Cambodian people seeking lost relatives in the fire but there had been no confirmed Cambodian deaths.
"We admit that after the inferno disaster, the provincial authority said that no Cambodians were found among the 26 reported dead," Sokhom said.
"Yet, a few people came out to seek their relatives whom they claimed to be missing after the disaster. The working team is preparing to conduct an autopsy to identify the bodies."
The fire started in the Grand Diamond City Hotel and Casino in Poipet around midnight on Dec. 29, raging until mid-morning. About 1,500 people, of whom 1,000 were guests, were reported to have been in the hotel when it broke out.
The dead included 17 Thais, one Malaysian, one Nepalese and one Chinese.
Banteay Meanchey Governor Oum Reatrey said no Cambodians were injured or killed but news broadcasts showed Cambodians holding photos of their relatives they said were missing.
"We won't falsify the news that no Cambodians died or were injured," Sek Sokhom said.
He said most of the Cambodian workers worked only on the ground floor. Foreigners were accommodated upstairs.
"It was a 16-story complex with only three stairs," Sokhom said. "The elevators were all broken while some guests were stuck in the rooms as the smart keys were no longer working."
Cambodian and Thai authorities have agreed to conduct an autopsy on the six burnt bodies. The Thai side has delivered a refrigerated truck to store the bodies for further examination.
"I think that perhaps one or two Cambodians who were cleaners died," said Sokhom.
When asked when the result of the autopsy could be expected, he said he would wait for the expert team.
Sum Chankea, rights group Adhoc's Banteay Meanchey provincial coordinator, said Adhoc has not received any complaints from the people.
"If they are sure that they have lost their relatives, they can file a complaint with the authorities," he said.
The group would continue monitoring the situation and assist the victim's families if a complaint was filed.
Khim Vong, 31, said his wife was a cleaner at the casino and had not come home.
"I have filed a complaint but they told me they would send the complaint further and asked me to wait," he said.
His wife Sam Sreymom had worked at the casino for 11 months, working from 8pm to 8am. Vong, a construction worker, has three small children and said he is concerned about his wife and the future.
He said he had little to no hope that his wife would come back safe but still held faith that she would return to unite with the family.
Chhun Bunheng, a supervisor of the cleaner team, said one of his teammates had gone missing. He wanted to find out where they were and was concerned for their safety.
He said the family of the missing member told him they would file a complaint.
Sokhom said the search for bodies had ended. The complex could not be kept as it would be unattractive for tourists and would be demolished.
Related Articles
November 18, 2022 7:30 PM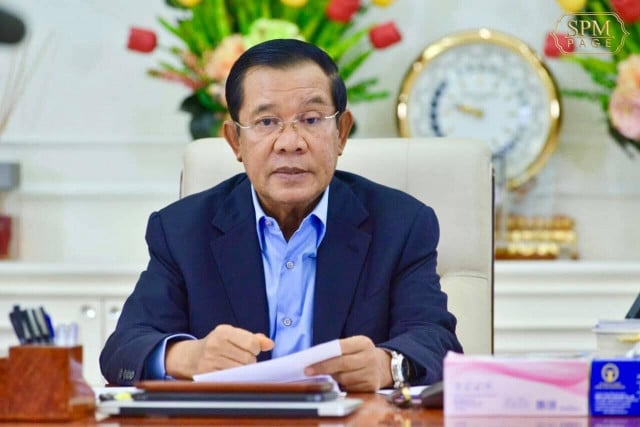 December 15, 2020 10:51 AM