Documents Suggests CNRP Headquarters to be Sold by Court Orders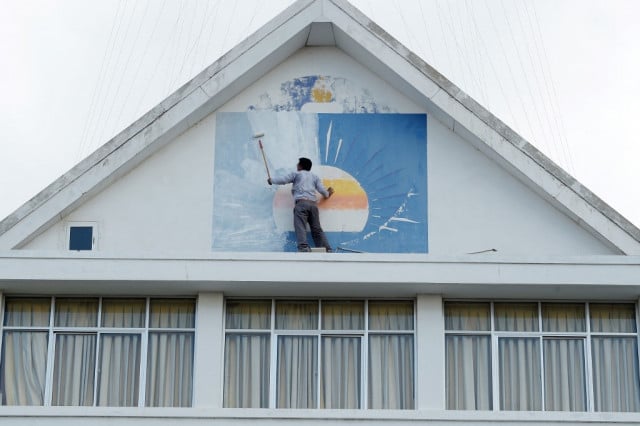 Documents posted online by a former CNRP official have suggested that the Phnom Penh Municipal Court ordered the sale of the CNRP headquarters to pay for damages incurred by Sam Rainsy
PHNOM PENH--The Phnom Penh Municipal Court has reportedly ordered the sale of the Cambodia National Rescue Party's (CNRP) headquarters in Chak Angre Leu Commune, Phnom Penh, according to photos of the court order posted online by a former CNRP official.
Phnom Penh Municipal Court spokesperson Y Rin did not answer repeated calls from reporters to verify the alleged court order, but the CNRP's headquarters belongs to acting president of the outlawed party Sam Rainsy. The documents posted online suggest that the headquarters are to be sold to raise money to pay damages in a number of defamation cases.
The document alleges that Investigating Judge Im Vannak issued four separate decrees on the decision to sell the former CNRP headquarters in order to pay damages to four parties including Prime Minister Hun Sen, National Assembly President Heng Samrin, Interior Minister Sar Kheng and the government of Cambodia.
The document goes on to detail various defamation charges, stating that Rainsy has been ordered to pay Hun Sen $1 million, Heng Samrin $600,000, Sar Kheng $500,000 and an additional $4.4 million to the Cambodian government.
It also suggests that the sale of the CNRP headquarters came at the request of creditors rather than any political motivations.
"Objective is to implement measures to force the sale of immovable property with a title deed, the immovable property located in Sangkat Chak Angre Leu, Khan Meanchey, Phnom Penh, belongs to the debtor named Sam Rainsy for payment," the document posted online read.
Rainsy's defense lawyer Choung Chou-Ngy said that he was unaware of the apparent sale of the CNRP's building and was yet to see the order.
"I have nothing to comment on," he said.
Related Articles