Doing Away with Doctored PhDs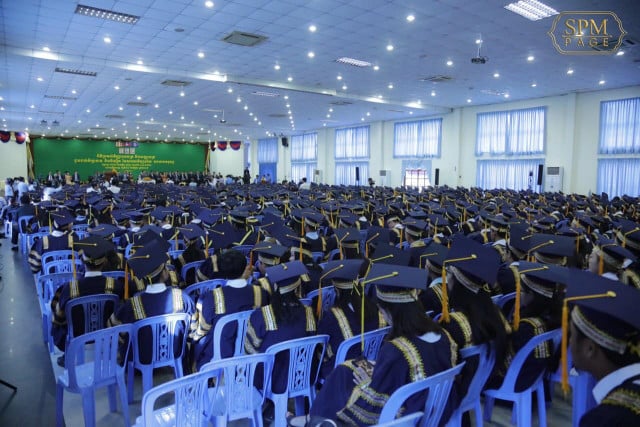 Lim Tola
December 7, 2019 5:42 AM
One may have a hard time believing that a country could be affected by an overabundance of people with advanced degrees. Researchers, academics and university professors are among the key assets of world economic powers and the more there are in a country, the more there is cause for rejoicing.

Therefore, no political leader should complain of ruling a country that has one of the highest ratios of postgraduates—the PhDs—in the world.
And yet, Hun Sen, Cambodia's prime minister, is not pleased with this accomplishment.
One must say that, in view of the education system with its significant deficiencies, such a score obviously suggests loopholes in those precious diplomas' awarding procedures.
Speaking last month at the inauguration of new facilities at the Royal Academy of Cambodia, which marked the institution's 20th anniversary, the prime minister heavily criticized this higher-education system that enables an abundance of PhDs.
Students who believe in copying-pasting-cheating, inadequate teacher support, lenient boards if not worst: The rot goes deep.
Let's not pour scorn on all the country's PhDs. Many brilliant students have not obtained their diplomas through dubious means and fully deserve the position or occupation those diplomas enable them to have.
But one must admit that that we often come across, especially in the highest institutional arenas, on PhDs whose eagerness to show their business cards on which their diploma prominently figures in big letters raises doubt.
The more so that these same PhDs often demonstrate an arrogance inversely proportional to their knowledge.
Those worthless PhDs who ruin the country's development by unfairly filling senior positions don't only come out of a failing university system.
They also are products of a society that gives more importance to the piece of paper on which the diploma is printed than to the knowledge that diploma should attest to. And of families who, above all, are concerned with their children's social advancement—whatever the means—rather than their education.
This excess of tainted PhDs is the reflection of a society in bad shape and may be the more dangerous that it affects it at the highest level.
Therefore, bringing the number of PhDs to a level that Cambodia could sensibly generate in view of its education system is also a matter of public health.
Related Articles