Down with Masks?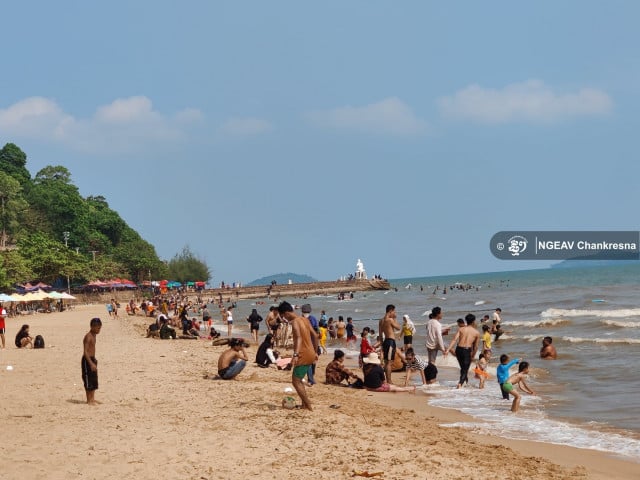 The country's tourist sites have attracted some 5 million visitors during the Khmer New Year holiday, according to official data. Overcrowded sites, masks often off, some sort of the post-COVID-19 atmosphere was floating in the air.
We will have to wait a few more days to find out whether this first major intermixing of population in two years have led to a resurgence of contamination, the official figures regarding current cases being quite low. If there is no pandemic surge, we may then be freed of the obligation of wearing masks.
In itself, wearing this covering believed to prevent airborne contamination is not physically unbearable, except maybe for people with breathing difficulties.
But on the interpersonal and social front, what pain in the neck!
Is the person with whom you are talking smiling, sulking, or making fun of you? How can you know when half of his or her face is hidden!
Even though a look can be eloquent—a frown or raised eyebrows, a tear, etc., tell a great deal—a face with no mouth, no nose, in some way mutilated is hardly inspiring.
How many meetings have we spent these last months wondering what people we were talking to really thought? How many times have we asked ourselves: Who is that person talking to me as if I had always known him?
And can there be something more awful than these photos supposedly of moments of conviviality in which everyone's face is covered with a mask.
Some designers have attempted to turn sexy this covering that conceals smiles, using pretty colors and patterns.
But some things only turn beautiful when their disappear.
Related Articles