DPRK's Kim Jong Un inspects newly built submarine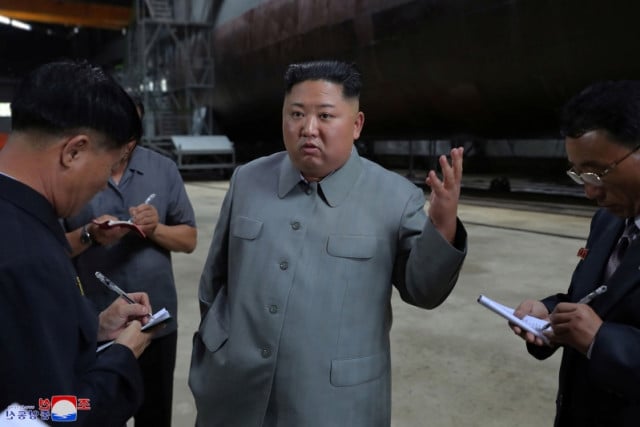 Xinhua
July 23, 2019 9:07 AM
PYONGYANG -- Kim Jong Un, top leader of the Democratic People's Republic of Korea (DPRK), recently made an on-site inspection of a newly built submarine, the official Korean Central News Agency (KCNA) reported on Tuesday.
The submarine will perform its duty in the operational waters of the East Sea of Korea and its operational deployment is nearly completed, the report said.
According to KCNA, Kim "expressed great satisfaction" over the fact that the submarine was designed and built to be capable of fully implementing the military strategic intention under various circumstances.
Saying that the operational capacity of a submarine is an important component of the country's national defense, Kim stressed the need to steadily and reliably increase the national defense capability by directing big efforts to the development of naval weapons and equipment such as submarines, the report said.
Kim said the successful building of a powerful submarine is another demonstration of the rapid development of the DPRK's defense industry, the report added.
Related Articles