Drug-Related Arrests Went up Last Year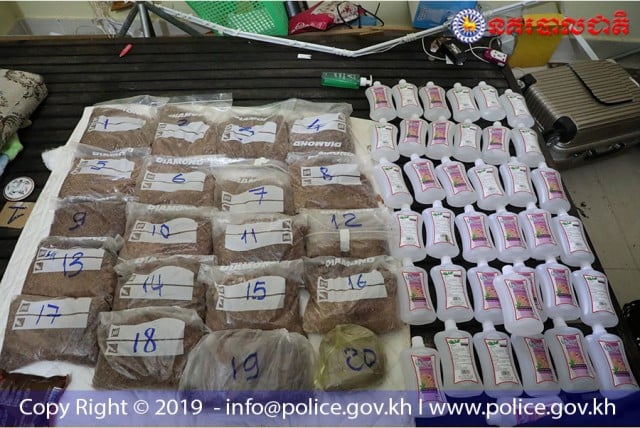 PHNOM PENH—The Cambodian authorities arrested 20,113 suspects for involvement in nearly 10,000 drug-related cases last year, according to the country's Anti-Drug Department report. This represented an increase of around 20 percent in the number of cases and arrests compared to 2018.

"From January to December 31: a crackdown on 9,572 cases, arrested 20,113 people (1,325 being women) and 401 foreigners (64 being women) and 12 nationals," the report said. "10,950 (888 being women) people were arrested for alleged drug trafficking and 9,163 (437 being women) were caught for drug use."
The report said the police had seized 720 kilograms and 913 small packages of illicit drugs, 99.9 kilograms of dry marijuana and 94,441 marijuana plants.
In 2018, the police had arrested 16,232 drug suspects in 8,018 cases and confiscated over 533 kilograms of drug. This was less than in 2017 when 17,795 drug suspects had been arrested in 8,173 cases and nearly 300 kilos of illicit drugs were confiscated.
Related Articles