Dual Apprenticeship Program Offers Students Practical Skills and Actual Employment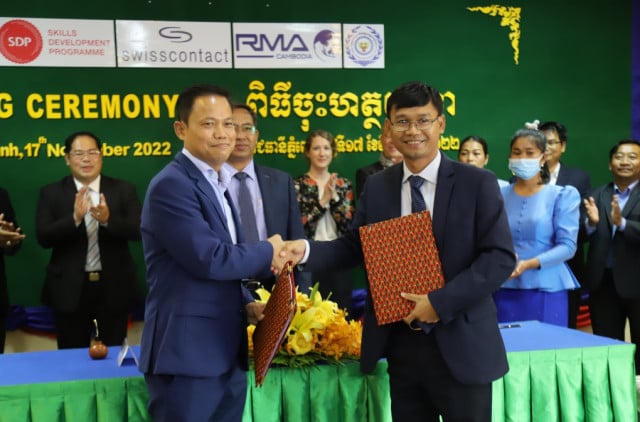 PHNOM PENH — A pilot project for a dual apprenticeship program for young technicians has been signed to help employ youth at risk through vocational training.
This trilateral agreement was made on Nov. 17 between the National Polytechnic Institute of Angkor, the Skills Development Fund and the RMA Cambodia company.
The project's goal is to reduce the employment gap between the market demand and the supply of technical human resources and, at the same time, to improve the partnership between the public and private sectors.
This dual apprenticeship program combines training inside the classroom and at the workplace in a way meant to promote the involvement of the private sector in developing young people's technical skills.
The pilot project will focus on young technicians in the areas of automobile maintenance and industrial electrical wiring. The objective is that 75 trainees, 25 of them being women, will be trained and recruited by the RMA Cambodia company.
During the signing ceremony, Mob Sinuon, director of the National Polytechnic Institute of Angkor, said that the value of the project lies in the fact that it involves both classroom studies and practical application in the workplace, which will equip students with the training and tools needed to be employed once they finish their studies, he said.
"This is an opportunity in which we can cooperate with RMA Cambodia so that our students can be trained and be given the chance to work for the company," Sinuon said. "In addition, this is a good model for other partners. We will implement this format when we have finished all the activities."
Hing Sideth, director general of the Directorate General of Technical and Vocational Education and Training at the Ministry of Labour and Vocational Training, said that this new training format offers young people skills that match the market as well as the private sector demand.
In addition, the project answers RMA Cambodia's requirements in the field of automobile maintenance and industrial electrical wiring while, at the same time, offering young people looking for employment the opportunity to acquire the capacity needed to get employment.
The program involves activities conducted in cooperation with national and sub-national administrations, the National Employment Agency, public and private training providers, as well as companies and small enterprises in the hospitality and other sectors.



Originally written for ThmeyThmey, this article was translated by Ky Chamna for Cambodianess.
Related Articles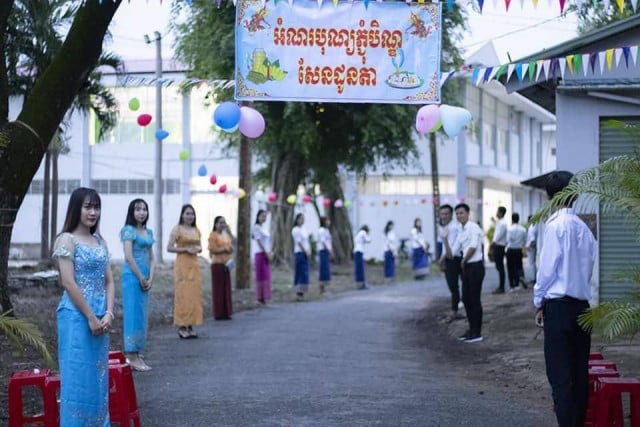 September 25, 2022 12:04 PM