Ease Taiwan Strait Tension: Cambodia and ASEAN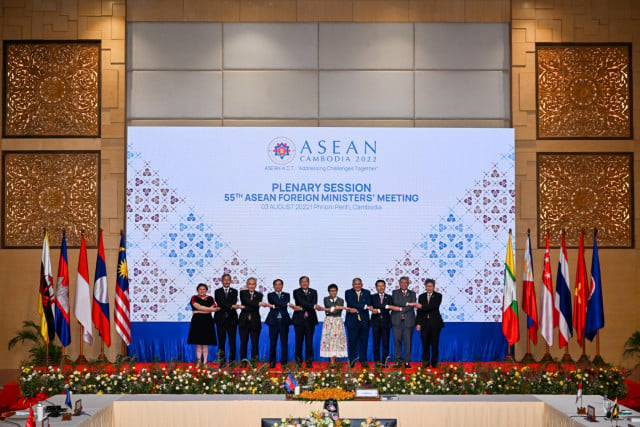 PHNOM PENH – Cambodia has called on all parties concerned by the recent rise in tensions in the Taiwan Strait to maintain peace and urged China and the US to adhere to pacts outlined in their joint communiques.
"The Royal Government of Cambodia consistently and firmly adheres to the One China policy and considers the issues related to Hong Kong, Taiwan, Tibet, and Xinjiang the internal affairs and under the sovereign rights of the People's Republic of China," Cambodia's Foreign Affairs Ministry said on Aug. 3
Delegates to the ASEAN Foreign Ministers Meeting in Phnom Penh expressed concern at the increasing tensions in the Taiwan Strait and called on all parties to return the situation to normal, said Kung Poak, Secretary of State of the Ministry of Foreign Affairs and International Cooperation.
"We [ASEAN] urge all parties to refrain from provocation or to take any action that escalates the tension and to try their best to lessen the heat, as well as to start negotiations to get the situation back to normal," Kung Poak said after the meetings on Aug. 3.
Phoak said Cambodia adheres to the One-China policy. All documents agreed upon by all parties must be fully implemented to maintain the stability of relations between the countries related to the Taiwan Strait.
Later, the foreign ministers issued a statement that ASEAN is concerned about global and regional unpredictability, particularly in light of recent events.
These could destabilize the region and spark catastrophic confrontations, miscalculations and unforeseen outcomes.
"ASEAN calls for maximum restraint, refraining from provocative action, and for upholding the principles enshrined in the United Nations Charter and the Treaty of Amity and Cooperation in Southeast Asia," the statement said.
"We reiterate ASEAN member states' support for their respective One-China policies."
Em Sovannara, a professor of political science at the Royal Academy of Cambodia, said Cambodia had no power to solve the conflict and tension on the Taiwan Strait and should say nothing that causes resentment from the big powers.
"Cambodia benefits more from the west than from the east, while Cambodia and ASEAN have supported China. This is clear and there is no need for pretense," he said.
Concerns raised in the foreign ministers' meeting were caused by the heightened tension between the US and China after US House Speaker Nancy Pelosi's visit to Taiwan on Aug 2 despite warnings from the Beijing government.
The visit became another concern for regional security in addition to the Russia-Ukraine war as China expressed its anger over Pelosi's visit.
Related Articles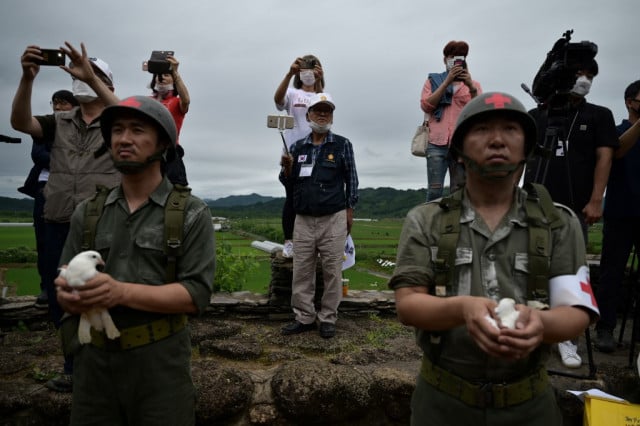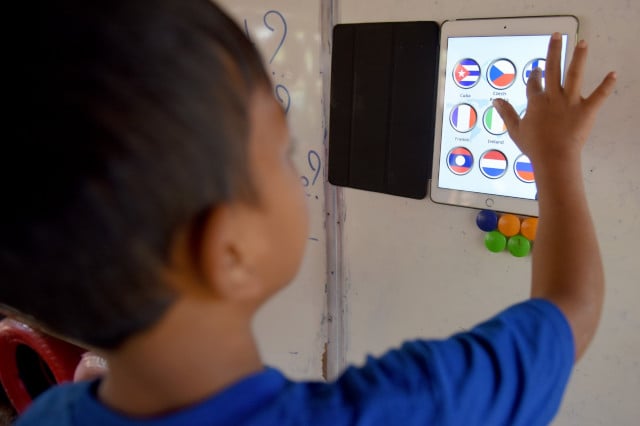 September 16, 2022 11:00 AM