Eco-Tourism Revenues Have Increased this Year Mostly due to Cambodians
Phoung Vantha
November 6, 2020 9:46 AM
Visitors to community and protected areas have generated more than $25 million so far in 2020
PHNOM PENH--Ecotourism services in the country have not only brought revenues to local economies but they have contributed to the promotion of Cambodia's eco-tourism among Cambodians and foreigners, Neth Pheaktra, spokesman for the Ministry of Environment said on Nov.5.
Moreover, he said, this has helped Cambodian communities love and appreciate the country's natural resources and take measures to protect the environment.
"For nine months of 2020, revenues from the provision of ecotourism services in 22 community areas of 12 protected areas in eight provinces were estimated to have injected more than $25.21 million into the local economy," Pheaktra said. The number of tourists totaled 536,545, with 529,160 national and 7,385 international tourists, he added.
The number of tourists who have visited nature sites and protected areas has increased compared to the last two years, Pheaktra said.


In 2018, there had been 343,852 tourists, bringing in $16.16 million into local economies, he said.
In 2019, the number of tourists had reached 402,293 tourists, their visits generating around $18.90 million, he added.
There currently are 22 ecotourism communities in Cambodia covering 35,003 hectares in 12 protected areas located eight provinces: Kampong Chhnang, Kampong Speu, Kampong Thom, Kampot, Koh Kong, Preah Vihear, Pursat and Ratanakkiri provinces.
The development of ecotourism, he said, is the right strategy to improve the livelihoods of local communities, create new options and new businesses for the community, cut illegal hunting and logging, as well as help communities stop those who illegally occupy forest land.
The Cambodia government has developed a policy to turn into eco-tourism areas some locations in protected areas that have tourism potential, Pheaktra added.
Related Articles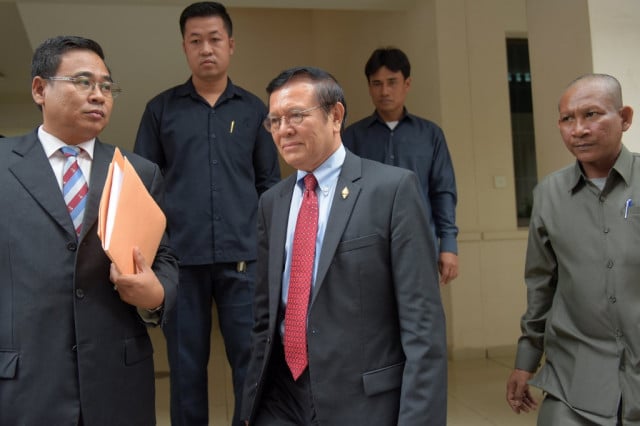 September 9, 2020 11:12 AM