Education Minister Offers Stern Warning to Students Over Valentine's Day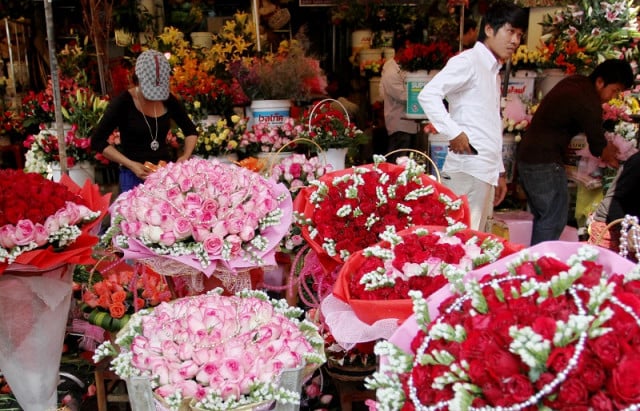 Phoung Vantha
February 12, 2020 10:10 AM
Through a Facebook post, the Ministry of Education, Youth and Sport reminded students that Valentine's Day is "not a Cambodian tradition" and that their actions on Feb. 14 will have consequences.
PHNOM PENH--The Ministry of Education on Tuesday urged public and private schools and institutions to prevent any unusual activities on Valentine's Day. With the celebration rapidly approaching on Feb. 14, the ministry took to social media to address the issue.
"It is not a Cambodian tradition," read a directive issued on Facebook by Education Minister Hang Chuon Naron.
As the ministry noted that some young Cambodians were still confused by Valentine's Day and saw it as an opportunity for romantic pursuits, they had previously committed acts which go against Khmer tradition and culture, bringing shame to their families.
The ministry went on to instruct all public and private schools to educate students on the true meaning of Valentine's Day, but failed to provide any examples of how this should be done or precisely what that meant. However, the directive did recommend using the daily flag-raising ceremony and national anthem recital as a possible opportunity to inform the students about Valentine's Day.
Schools are expected "to strictly enforce disciplinary rules and monitor student absenteeism," the directive said.
The schools have to report students' misbehavior to their parents or guardians in a timely fashion to prevent problems from escalating.
Both the Ministry of Culture, and the Ministry of Women's Affairs also called on Cambodians, especially the Kingdom's young, to behave themselves on Valentine's Day, claiming that their decisions will have an impact on their lives, the lives of their families and upon the culture of Cambodia.


Related Articles