Education Minister Tightens Rules for Schools to Protect Against Omicron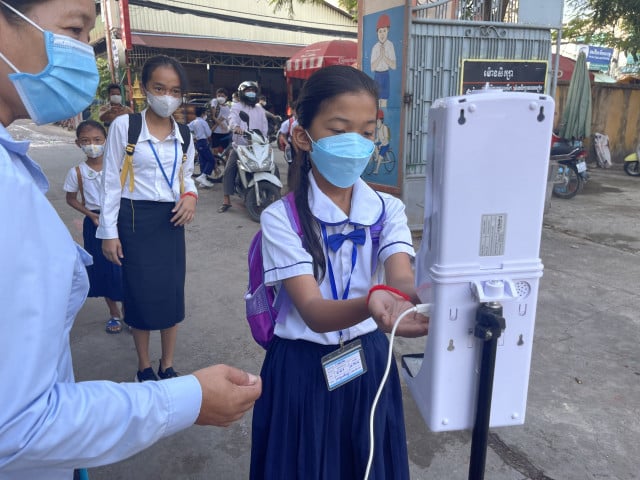 Classes are set to a maximum capacity of 20 students, with larger classes divided up in groups who will take it in turns to learn online and in person, causing a stir among the Independent Teachers' Union
PHNOM PENH--Minister of Education Hang Chuon Naron warned on Jan. 20 that schools and other educational institutions need to be better prepared to combat the Omicron variant of COVID-19, which has seen infections increasing slowly in recent days.
Chuon Naron said that all public and private educational institutions need to maintain mask-wearing mandates and monitor the health of teachers, staff and students regularly to prevent infections. If someone's temperature is found to be over 37.5 degrees Celsius or if they exhibit any symptoms such as a cough, a runny nose or sore throat, then they should be sent home from school to rest or seek medical attention if they have difficulty breathing, Chuon Naron added.
He went on to set a maximum capacity of 20 students per class, saying larger classrooms will have to be divided and take it in turns to study online and in person.
While conceding that there is a need to strengthen health measures in Cambodia's schools, Ouk Chhayavi—president of the Independent Teachers' Association—said the impact on education in practical terms in unacceptable.
Masks and hand sanitizer will do little to prevent the spread of Omicron in a class of more than 40 students, she said.
"The Ministry of Education has set the right number of students, but determining the number of students and taking turns will make it difficult for teachers to teach multiple shifts a day," she stressed.
To combat this issue, Chhayavi called on the Ministry of Education to increase the monthly salary of teachers in order to dealing with additional work and the heightened risk of infection.
As of Jan. 24, Cambodia has recorded 214 locally transmitted cases of Omicron, although nobody has died after contracting it according to Ministry of Health data. Meanwhile, the total number of deaths officially linked to COVID-19 stands at 3,015, with 121,066 cases recorded since the pandemic began.
Related Articles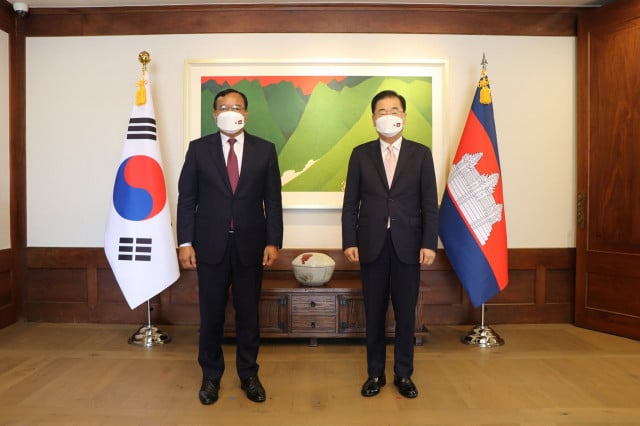 September 10, 2021 12:15 PM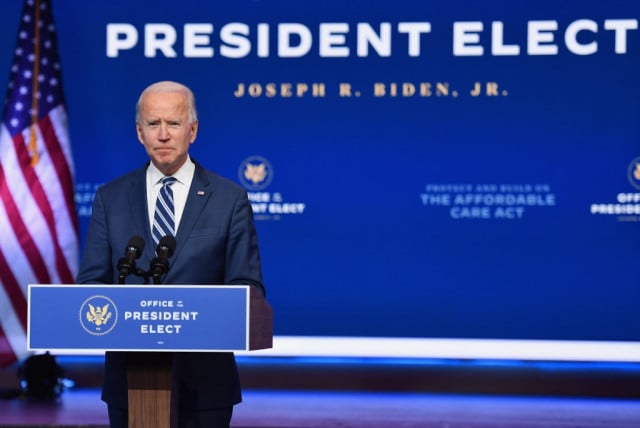 November 15, 2020 1:24 AM