Education Ministry Denies Corruption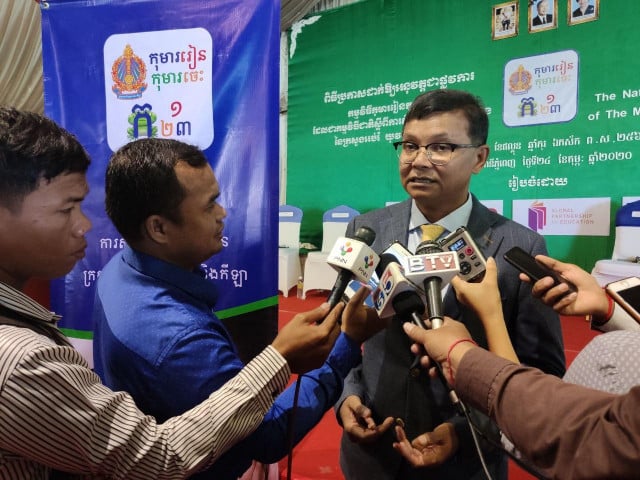 Ministry releases statement denying corruption following Hun Sen's recent warning to government officials about productivity.

PHNOM PENH--The Ministry of Education, Youth and Sports on Tuesday has rejected any information that has been reported about corruption on promotion and rank of salary. This comes after Prime Minister Hun Sen called upon government officials to behave responsibly in office and not to engage in corrupt practices.

"Those actions have seriously consequences educational institutions in Cambodia," the ministry's press release said.

The Ministry of Education said that the promotion of officials to higher positions is based entirely on merit for each ministry and was determined by the government, examination and compliance with the law, as well as the employee performance assessment committee.

The ministry claims that ordinarily civil servants are required to have held a position for a two-year period before they are considered for a promotion in respect of the hierarchy of government.

"We urge all officials to share their knowledge and help combat the effects of corruption for the sake of developing Cambodia's education system," the statement claimed.

Although spokesman for the Ministry of Education, Youth and Sports, Dy Kham Boly declined to comment on the timing of the statement, it was on Monday that Hun Sen announced plans for a cabinet reshuffle. Earlier on Tuesday, Hun Sen issued a warning to government officials for failing to fulfil their duties and engaging in corruption or cronyism.

Transparency International's 2019 Corruption Perceptions Index released in January 2020 said that Cambodia continues to be Southeast Asia's most corrupt country, ranked 162, with a score of 20 out of a total 100 in the global ranking that includes 180 countries.


Related Articles