Education Suffered from COVID School Closures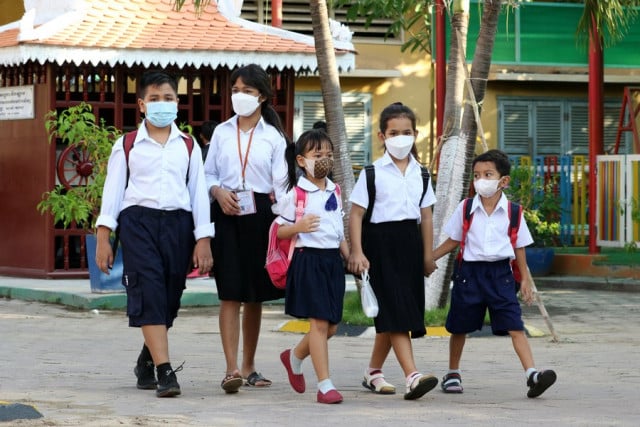 Survey shows big decline in maths and Khmer
PHNOM PENH – Children fell behind in their education during the COVID-19 pandemic, with big declines in Khmer language and maths, the Education Ministry has found.
The ministry's latest assessment of grade 6 education was conducted in November last year and announced in March after a detailed analysis.
The ministry's Education Quality Assurance Department studied more than 6,000 students in 230 schools across the country.
Compared with 2016, the percentage of students who failed to demonstrate basic proficiency increased from 34 to 45 percent for the Khmer language and from 49 to 74 percent in mathematics.
Schools were closed for 250 days in 2020 and 2021, almost two-thirds of the academic years. The impact was not felt equally by boys and girls.
According to the findings, boys lost more education and performed worse in testing, especially in the Khmer language, at 55 percent compared with girls at 34 percent.
Other results showed that despite urban schools performing better than rural ones in 2016 and 2021, more severe levels of learning loss were still experienced. The results also marked a difference in the severity of the learning loss in both core subjects: mathematics and Khmer.
Mathematics results were notably worse than Khmer results, reflecting the fact that the former requires more attention and support in the classroom than Khmer subjects, which made it even more difficult after school closures.
"These results are alarming," Education Minister Hang Chuon Naron said.
The ministry had worked so hard with stakeholders to put in place distance learning measures during school closures, however, the studies have shown that all these measures could not compensate for all activities that children lost when they did not learn in class, he said.
For students to catch up, the ministry had taken necessary measures, such as mandating remedial lessons after schools reopened. The process must be accelerated with the support from every partner in the education sector, he said.
Yonn Phouneta, a senior student at Paragon International University, said both her younger siblings had a difficult time during school closures. Her sister is studying in grade 7, while her brother is in grade 9. Both are at Mongkol Borey High School, Banteay Meanchey province.
"My brother and sister are not tech-savvy, and their teachers also don't know how to use digital gadgets properly," said Neta.
Unlike in-person learning, online learning often requires much time for self-studying. From what she had seen, they were having a hard time dealing with online study and self-studying because both of their parents are also teachers and do not have enough time to teach them as well.
Rouen Leakena, a teacher at Phsar Deak Primary School, said most students aren't well taken care of in terms of their studies as their parents are factory workers and sometimes have to work until 9 pm.
"Prior to school closures, most students that study with us had an orderly way of life. They eat, clean and live well, but after they were away from us, things became difficult when they went back to school," she said.
She had to hold their hands to help them write as they could not write by themselves and things needed to start from scratch.
About 80 percent of students could not catch up and grasp what was on the whiteboard, Leakena said. After schools reopened on January 11, two months were used for teaching basics. For example, 2nd-grade students had to be taught 1st-grade lessons while 1st-grade pupils had to start re-learning vowels.
She also urged students' guardians to be more cooperative with the school for their children's future.
Ministry spokesperson Ros Soveacha said the ministry has been meeting the needs of education and continuing to promote education at all levels with relevant ministries, institutions and stakeholders.
The assessment was supported by UNICEF and partners of the Capacity Development Partnership Fund, including the EU, SIDA, USAID and Global Partnership for Education.
Related Articles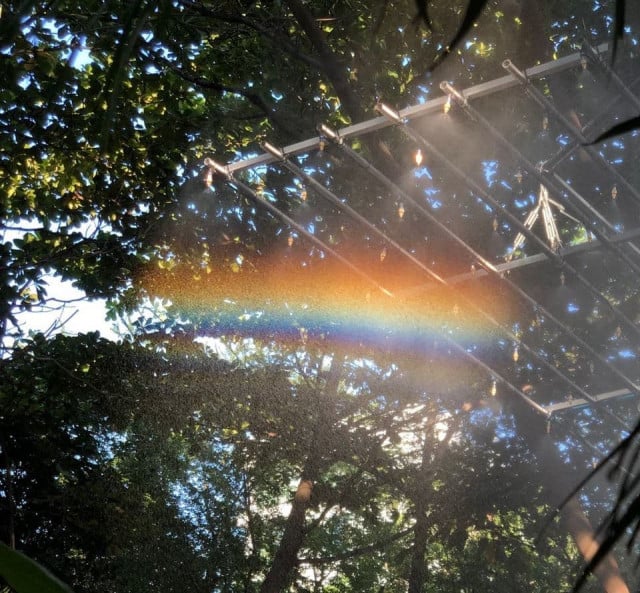 December 17, 2021 4:27 PM