Eight Students Die in Boat Tragedy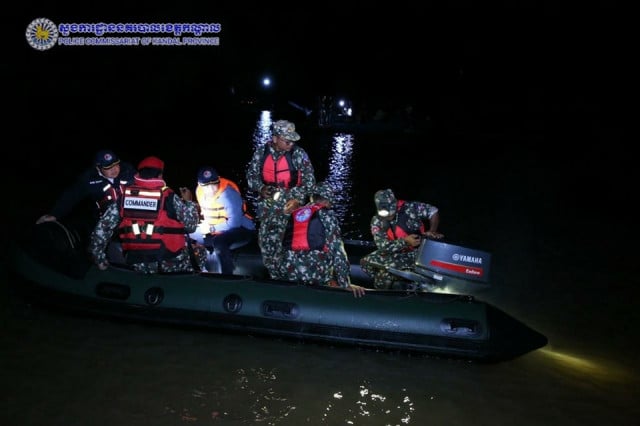 October 14, 2022 10:25 AM
PHNOM PENH – At least eight children have died after a boat capsized in Kandal province. Police said all were students aged between 13 and 14.
The accident took place in the early evening of Oct. 13 when the overloaded boat sank in the Mekong river at Koh Chamroeun village of Kampong Phnom commune. The children were returning home after studying.
Four survivors have been found and rescuers are searching for three people who remain missing. The boat had a crew of two.
Prime Minister Hun Sen instructed all relevant authorities to continue searching for the victims and provide timely assistance to the families of the dead and survivors at this difficult time.
"I would like to express my deepest condolences to the families who lost their children in the sinking of a boat carrying students from school to home in Kampong Phnom commune, Leuk Dek district, Kandal province," he wrote on Facebook.
He also urged people living along the river to be more vigilant during this flood season.
The rescue operation was carried out by a joint force from the National Committee for Disaster Management, led by Secretary-General Kim Virak and Kandal Provincial Police Commissioner Chhoeun Sochet.
Kandal Provincial Police blamed overcrowding and said there were no life jackets aboard.
Related Articles