Electric Bike Offers Cheaper Way to Travel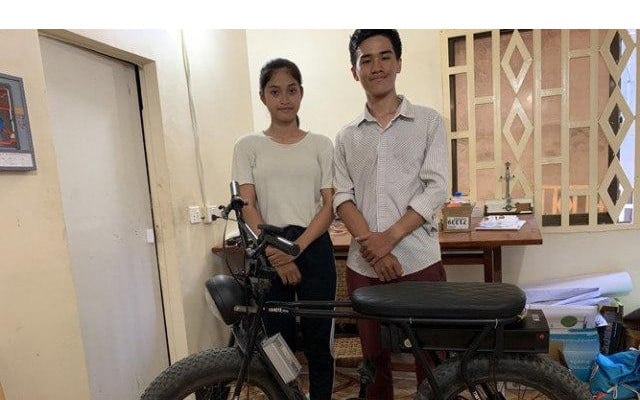 Ou Sokmean
January 6, 2020 7:15 AM
Sales scheduled to start this month at a price of between $600 and $800

PHNOM PENH - Two young Cambodians say they have developed an eco-friendly electric bike to help solve traffic jams in the capital.
Developers Khemara Kimhak and Souen Chanratika said the "Tinky" provided a cheaper alternative for travel.
Khemara Kimhak said the bike had a maximum speed of 40 kilometers an hour and could travel 60 kilometers a day.
"With electric bikes we do not need to spend 4,000 riel for gasoline and we also reduce our pollution. Because of Tinky, we just spend only about 700 riel (about one kilowatt) for 60 kilometers," Khemara Kimhak said.
Souen Chanratika said it took four days to assemble one bike with parts ordered from China.
Sales of the bike are scheduled to start this month at a price of between $600 and $800. Monthly production is set at 20 units a month, the developers said.
Related Articles