Emancipation and Entrepreneurship: Canada and ASEAN are Working Together for Gender Equality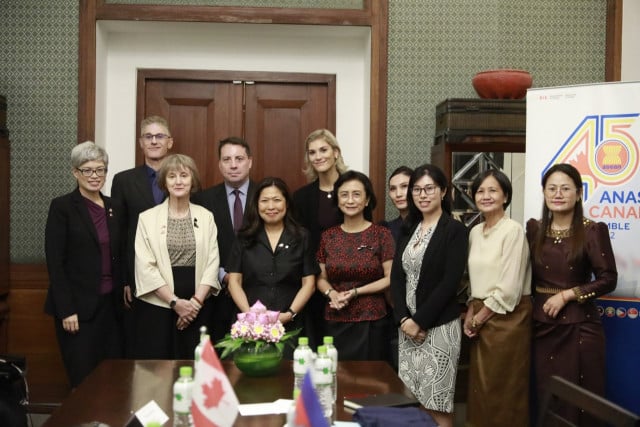 Since the establishment of Canada-ASEAN relations in 1977, Canada has been a key contributor to ASEAN's community-building initiatives, by supporting inclusive development projects and promoting human rights of marginalized populations in the region. Canada has paid special attention to the emancipation of women in ASEAN through programs aimed at increasing their participation in civil society and the global market. Canada is committed to promoting inclusive capacity-building initiatives in relevant areas such as peace and security, rural development, and women's entrepreneurship.
Progress in these areas has been achieved through collaborative efforts between Canada, ASEAN, and key partner organizations. Canada-ASEAN collaboration on gender equality and women's empowerment goes back to 2010, when Canada supported the establishment of the ASEAN Commission on Women and Children (ACWC). Canada and UN Women partnered with ASEAN human rights bodies to produce the Improving Women's Human Rights in Southeast Asia project (2011-15). In 2021, Canada launched an $8.5 million project, "Empowering women for sustainable peace: preventing violence and promoting social cohesion in ASEAN." The Women, Peace, and Security framework is a comprehensive policy tool aimed at increasing the participation of women in conflict prevention, conflict resolution, and post-conflict state building. Canada is pleased to see Cambodia's strong engagement in advancing the WPS agenda as ASEAN Chair in 2022.
Canada's support for gender equality and women's empowerment in ASEAN reflects the core principles of Canada's Feminist Foreign Policy and Feminist International Assistance Policy. Women play essential roles at all levels of the economy; however, they often face systemic barriers to inclusive participation. The COVID-19 pandemic exacerbated many of these barriers, such as by limiting women's opportunities for participatory governance and access to resources. ASEAN has made significant investments towards these challenges in its post-COVID-19 recovery policy framework, and we welcome the progress achieved thus far. Canada has provided technical assistance to the ACWC as well as to the ASEAN Committee on Women, for the development of their 2021-2025 work plans.
Canada has worked with the OECD to develop policy recommendations for narrowing the gender gap in entrepreneurship, and recognizes that many women-led businesses in ASEAN states remain at the small or medium size and are often relegated to informal sectors in spite of their potential to expand internationally. This year, working through UN-ESCAP, Canada supported the production of an ASEAN policy toolkit to strengthen women's entrepreneurship in national MSME policies and action plans. Last month, on the margins of the ASEAN Economic Ministers-Canada meeting in Siem Reap, Canada's Minister of International Trade, Export Promotion, Small Business and Economic Development, the Hon. Mary Ng, met with Cambodia's Minister of Women's Affairs, H. E. Dr. Ing Kantha Phavi. They discussed Canada's support for women entrepreneurs in the region, alongside SMEs, to contribute to economic resilience.


The event on 13 October 2022, Canada Government joint the support on ASEAN Conference and Awards Ceremony as the side-event of the Second ASEAN Women Leaders' Summit 2022. Photo provided

On 12 October, as Chair of ASEAN this year, Cambodia hosted the second ASEAN Women Leaders' Summit, under the theme "Building a More Sustainable, Inclusive and Resilient Future: Unlocking Women's Entrepreneurship in ASEAN". During the Summit, an ASEAN Declaration on this topic was discussed, which will be approved by Leaders at the ASEAN Summits next month.
Canada was proud to be the main external partner of the Ministry of Women's Affairs of Cambodia for the ASEAN Women Entrepreneurs Conference and Award Ceremony 2022, held on October 13, as a follow-up event to the Second Women Leaders' Summit.
At the Conference, the first panel discussion elaborated on the state of women's entrepreneurship in ASEAN, reflecting achievements, past and current challenges and practical policy options moving forward.
The second panel discussion delved deeper into the experiences of women entrepreneurs, sharing their stories of success and echoing their voices to help the audience understand the support needed at every level and at all stages so that women entrepreneurs can remain capable, competitive, and agile amidst all changes that the region has undergone.
The outcomes of the ASEAN Women Leaders' Summit 2022 and the ASEAN Women Entrepreneurs Conference provided a landmark in concrete actions and synergy for the implementation of the Declaration on "Building A More Sustainable, Inclusive and Resilient Future: Unlocking Women's Entrepreneurship in ASEAN".
After this conference, the Ministry of Women's Affairs of Cambodia, the Cambodia Women Entrepreneurs' Network (Cam-WEN) and ASEAN Young Entrepreneurs Council (AYEC) jointly organized the ASEAN Entrepreneurs Awards Ceremony. This honoured 38 women entrepreneurs from across the region, who were selected to be part of the ASEAN Special Awards of Women Entrepreneurs for exemplifying the themes of the Second ASEAN Women Leaders' Summit 2022.
Canada-ASEAN relations are growing every year, including in trade and economic areas. We now have negotiations underway for an ASEAN-Canada Free Trade Agreement, which will seek to promote inclusive trade and ensure that the benefits of trade are broadly shared by all groups in society. Together, the ten ASEAN member states are Canada's fourth-largest trading partner. Canada is an attractive investment destination for ASEAN companies, and a growing investor in ASEAN markets.
As we reflect on the progress made throughout the 45 years of the Canada-ASEAN partnership, Canada believes the time is now to elevate our relations to the Strategic Partner level. The Mission of Canada to ASEAN and the Office of the Embassy of Canada in Phnom Penh congratulate Cambodia as ASEAN Chair for its leadership in setting an agenda that puts a much-needed spotlight on women's economic empowerment.
Op-Ed by Mission of Canada to ASEAN
- HE Ms. Vicky Singmin, Chargé d'affaires
Ministry of Women's Affairs of Cambodia
- HE Dr. Ing Kantha Phavi, Minister, Ministry of Women's Affairs of Cambodia
Related Articles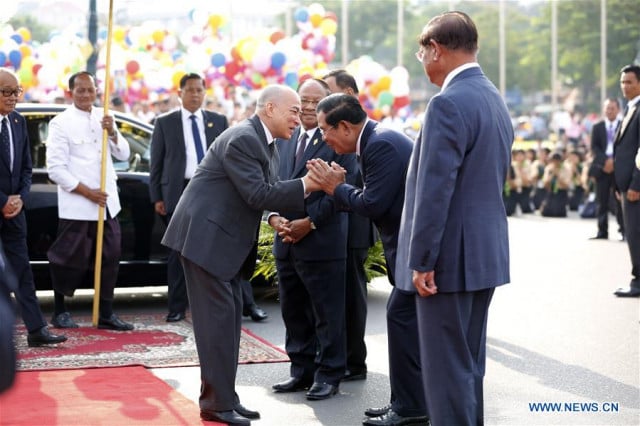 December 31, 2020 9:18 AM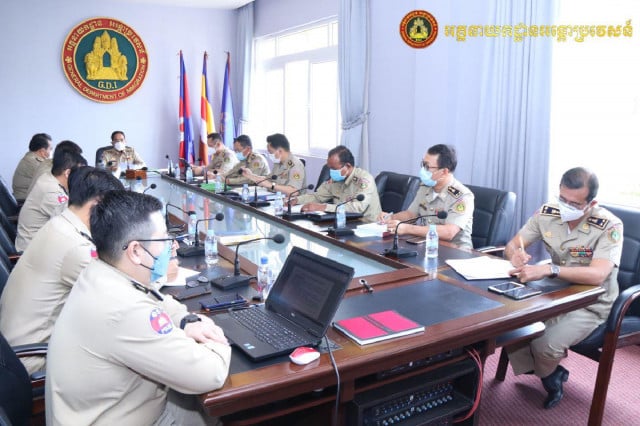 September 1, 2021 1:46 PM