Endangered Deer Show Signs of Revival
Sanctuary study finds 84 Indian hog deer
KRATIE – A species of deer once thought extinct in Cambodia is showing signs of reproduction, bringing hope of a resurgence in its numbers.
Since 2006, WWF researchers have identified 84 globally endangered Indian hog deer living in Kratie's Prek Prosop Wildlife Sanctuary after re-emerging In the Mekong River floodplain.
Some adolescent deer are showing signs of breeding. The species is on the International Union for Conservation of Nature (IUCN) Red List.
Environment Ministry spokesman Net Pheaktra said that in 2006 the first 50 deer were spotted by automatic cameras.
Pheaktra was speaking at the launch of the 2022 research report on the status and distribution of deer in the sanctuary.
After arranging for conservation with the help of rangers and communities with technical and financial support from WWF, 84 deer had been found.
"We believe that deer may be scattered in other areas," he said.
However, deer still face a number of threats, such as trapping and poaching.
The ministry and partner organizations are strengthening protection measures to eliminate trapping and illegal wildlife trade.
Pheaktra called on people to stop trapping and trafficking in wild animals and stop encroaching on forest land, which affects the habitat of deer and other wildlife.
Teak Seng, country director of WWF-Cambodia said that deer are rare and found only Cambodia and Thailand in Southeast Asia. They were extinct in Laos, Vietnam and Myanmar.
Teak Seng said the Prek Prasap area has unique features that enable deer to survive. There is a flooded forest area with a wet soil type, high density grass and swamp forest.
Although deer like to live in this area, they also face threats, such as trapping, land encroachment for agriculture and deforestation.
Eam Sam Un, biodiversity research and monitoring manager with WWF, said the study of the deer's presence was carried out meticulously by placing an automatic camera next to a tree and launching a drone to capture images and count the number of animals.
Kratie province has five sanctuaries with a total area of ​​44,000 hectares. Prek Prosop Wildlife Sanctuary covers ​​12,770 hectares. The sanctuary is staffed by three rangers, two WWF specialists and several community rangers.
According to the Kratie Provincial Department of Environment, in the last six months, authorities and the WWF have arrested one perpetrator, recovered 10 chainsaws and uncovered 11 cases of encroachment.
Related Articles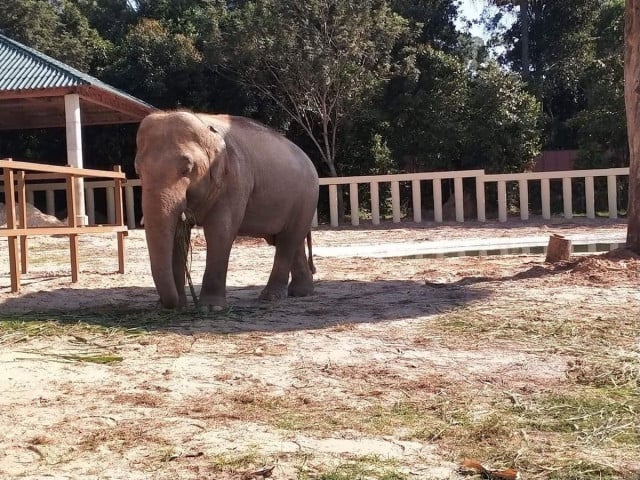 December 19, 2020 5:00 AM