Endangered Vulture Numbers on the Rise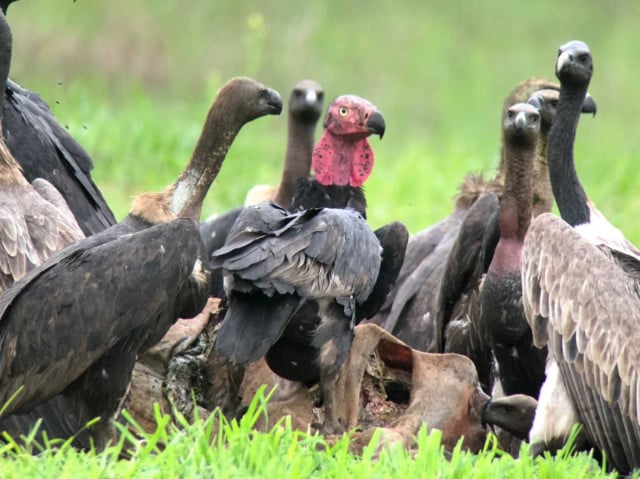 PHNOM PENH – The number of endangered vultures in Cambodia is increasing but more attention is needed to protect and conserve them, officials say.

The population rose from 121 in 2021 to 134 in 2022. In 2022, 134 vultures were seen, including 71 white-rumped, 44 slender-billed, and 19 red-headed.

In 2021, Cambodia saw 61 white-rumped vultures, 35 slender-billed, and 20 red-headed.

Neth Pheaktra, spokesperson of the Ministry of Environment, said this was great news for conservationists and for biodiversity in Cambodia and around the world.

"I would like to commend the research team of the Ministry of Environment, all the partner organizations of the Cambodian Vulture Conservation Working Group, and all the park officials who are carrying out their responsibilities to protect the habitat that vultures present," he said.

Pheaktra called on partners to further protect and conserve these vultures by protecting their habitat, eliminating pollution, halting trapping and hunting, and stopping disturbances.

The core team includes the Cambodian Vulture Conservation Group, Ministry of Environment, Ministry of Agriculture, Angkor Center for Conservation of Biodiversity, BirdLife International, Wildlife Conservation Society, World Wild Life Fund, and Rising Phoenix Co., Ltd., which included the Cambodia Bird Guide Association, Sam Veasna Center for Wildlife Conservation, and Center of Biodiversity Conservation.
Related Articles