Entertainment Workers Feel Neglected as Unemployment Remains Rampant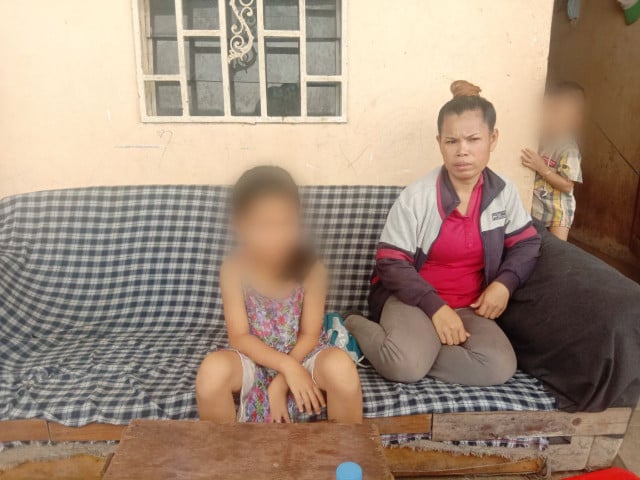 Despite beer gardens reopening, Cambodia's entertainment workers spoke of limited opportunities among the continued closure of KTVs and the permanent closure of many others
PHNOM PENH--Gripped by uncertainty and frustration, entertainment workers across Cambodia have called on the government to provide better support as they struggle to make ends meet in the wake of the COVID-19 pandemic.
At one of his customary lengthy speeches while inaugurating the Ministry of Land Management's new building in Phnom Penh, Prime Minister Hun Sen hinted that a decision to reopen KTVs and other entertainment venues would be made in December 2021.
While beer gardens were given the greenlight to reopen earlier this month, KTVs and nightclubs remain in the dark as to when operations can resume. The COVID-19 crisis has seen incomes slashed across all sectors, but entertainment workers feel they have been neglected by the government, who they say has offered them no support by contrast to the garments and tourism industries.
Furthermore, many informal workers say that reopened beer gardens have not hired back all their staff, opting instead for a smaller workforce and lower costs.
This is a problem for women like Sem Ratana, a former waitress at a KTV in Takhmao City, Kandal Province.
For Ratana, her family's current source of income is solely reliant on her husband, who works as a vegetable packer at Doeurm Kor Market where he earns between 30,000 to 40,000 riel [$7.50 to $10] a day.
The pandemic has stretched this income too far and Ratana is now unable to afford most daily expenses. She has chosen to prioritize her children over her own health.
"I've had kidney stones for years, but now I have no money for surgery," she said. "I take painkillers when my stomach aches and I can afford it, but for now I'm waiting for the KTVs to reopen, so I can hopefully resume my work as a waitress."
The pain, she said, prevents her from taking on heavy manual labor, but the family—herself, her husband and their three children—has been forced to adapt to the grim economic situation that has stalled Cambodia's streak of growth.
Ratana's 14-year-old daughter, the eldest child, was sent to a garment factory in Takhmao City to ensure the family could afford enough to eat. The prospect of Cambodia's entertainment sector being resurrected is all that holds hope for Ratana, but even that hope is tinged with the fear that it will take time to return to the pre-pandemic level of opportunities for waitressing.
"The owner of the karaoke shop told me that he was not sure when he could reactivate his business because he was afraid of COVID-19 transmission," she said. "He said he would just wait and see."
While Ratana said she hopes to return to her former employer, all she can do now is wait and hope that the government decides to offer some sort of cash transfer program for out-of-work entertainment industry workers like herself.
"When I lost my job, I did not receive any financial support from the government," she said. "We, the informal workers, want the healthcare service and assistance like factory workers. We have encountered all kinds of difficulties as we are less educated."
But it's not just women who are feeling the pinch, Sok Chuon is a former security guard in Phnom Penh—he lost his job guarding a KTV when COVID-19 restrictions were first introduced in early 2020. Today, he works as a delivery driver, but he said he is living day-to-day as his earnings scarcely cover his expenses.
Nothing, he said, has improved since this shift in earnings.
"I'm waiting for my old workplace to reopen, but I do not know when or whether they would take us back," he said. "Now, I deliver goods just to earn money for my daily expenses, but I can hardly have the earning left for saving as the gasoline price has sharply soared."
The price of gasoline, which has risen 34 percent between July 2020 and July 2021 by the National Bank of Cambodia's estimates, has sparked outrage among workers whose income is tied to their mobility.
Chuon joined the chorus of workers from a range of informal roles in calling on the government to intervene on the price of gasoline and provide monetary assistance to those out of work.
One of those who has been advocating for greater benefits among Cambodia's entertainment sector is Ou Tep Phallin, president of the Cambodian Food and Service Workers Federation, who warned that simply reopening entertainment venues wouldn't be enough, as there's no guarantee that customers will return in their pre-pandemic numbers.
Many KTVs, she said, have closed permanently, as the costs of renting a building while businesses weren't allowed to open grew to insurmountable levels. As such, there are fewer positions and just as many workers—all who have grown desperate after almost two years of no work. For those who do get jobs, business is expected to be slow initially, Tep Phallin said, noting that restrictions may limit the number of patrons in any one business at once.
All of this, along with the state of affairs for unemployed entertainment workers throughout the pandemic, has been relayed to the government by Tep Phallin, but it has failed to translate into action.
"Workers' requests are ineffective," she said. "For more than two years, we have been calling for the state support, but to no avail!"
Employers and the government, she said, have been faster to implement policies that strip workers of their benefits than they have to introduce measures to protect their staff.
Heng Sour, a spokesperson for the Ministry of Labor and Vocational Training, said that he had nothing to say in response to Tep Phallin's allegations, but added that he considered it an unbalanced statement.
"There is nothing to respond to the union leader because I don't know what she used to measure this assessment. Plus, we have no reason to strip the workers' benefits. We help them a lot," he said.
Regarding assisting informal workers, Heng Sour explained that the government has plans in the works for social assistance and community-based job creation for the unemployed. He said these plans involved subsidies and infrastructure development at the local level, but couldn't specify what exactly would happen or when workers could expect it.
In the two years through which the pandemic has ravaged workers' incomes, opportunities and rights, Sour could point to no government policy that has supported entertainment workers.
On Nov. 4 and 5, the Ministry of Labor also organized an online fair to provide job opportunities to people who wished to find work, in which the fair was attended by about 100 companies and offered more than 20,000 job opportunities, he said.
However, Tep Phallin said that very few workers, roughly 10 percent, in the entertainment services sector have received equity cards or ID Poor cards, which are supposed to provide cash transfers to those whose income has been lost.
This is because some of them frequently move between rental rooms, making it difficult to prepare documents to apply for documentation—another way in which the informal sector has been left behind.
Cambodia's economy is betting big on the revival of the tourism sector in 2022, but for many of those in informal employment, this is too long to wait.
Related Articles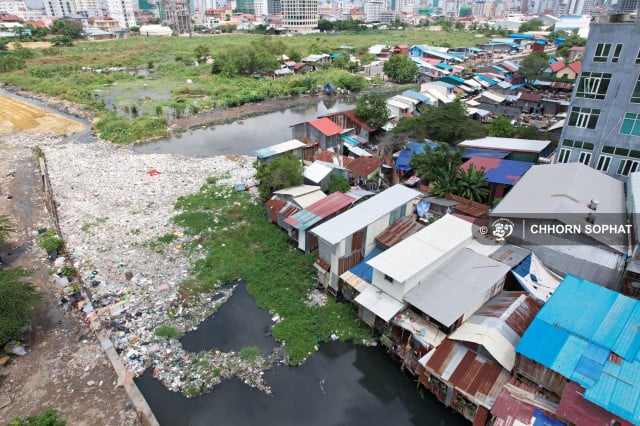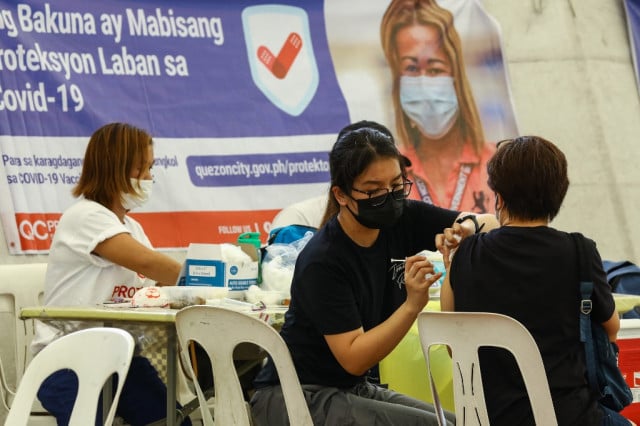 November 18, 2023 12:03 PM