Entertainment Workers Unemployed, Indebted and Desperate due to Pandemic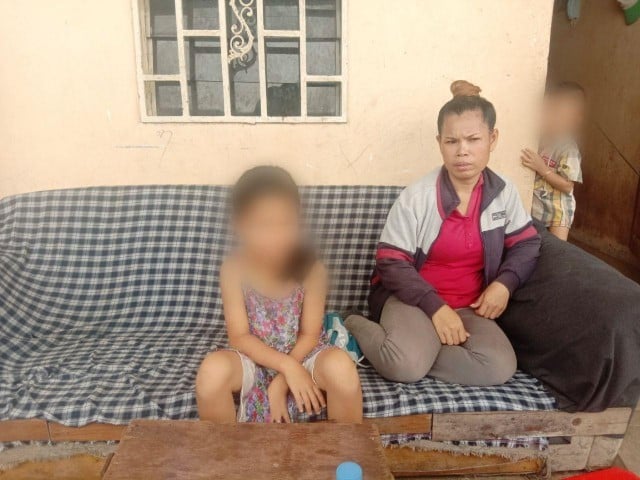 Lay Sopheavatey and Phoung Vantha 
March 16, 2021 1:36 PM
The latest COVID-19 outbreak has decimated Cambodia's nascent economic recovery, but workers in the informal sector have received less support and are growing desperate.
PHNOM PENH--Entertainment workers in urban areas have complained over the impact that unemployment and financial pressure has had on their lives since the pandemic began.
While Cambodia had largely been spared the fate of many countries, with a relatively low number of COVID-19 cases and—until this year—no deaths listed officially—the most recent community outbreak of Feb. 20 has seen businesses close and streets empty.
Prime Minister Hun Sen had previously estimated that some 300,000 Cambodians lost their jobs in 2020, but this outbreak is the most severe that the country has seen so far and now sweeping new restrictions are being applied across the country as cases continue to surge.
In Kandal Province, one of the worst-affected areas, Sem Ratana used to be a waitress at a beer garden in Takhmao City, but now Ratana and her family are facing a financial crisis and are living day-by-day after her workplace closed.
Since then, she had scrambled to earn enough to survive, bringing in a small income by washing clothes for her neighbors, but even this meagre sum has now been lost in light of the recent outbreak.
"People are afraid, they don't want other people touching their clothes," she said.
With three children, her husband—who also lost his job in a factory—is now working carrying vegetables at Doeurm Kor Market, but it's not enough to provide for the whole family.
"My first workplace has been closed for a long time now, so I went to ask for work from another shop next to my old place, but the owner never gave me a salary—it was just for tips from the customers," Ratana explained.
Shortly after, Ratana lost this job too as the business became one of the thousands to have closed its doors due to the pandemic.
"Now there's no beer gardens, no laundry work, people are afraid and so am I," she said. "I don't know how we'll pay for our room, the water, the electricity or the debt—I fear for my children."
Meanwhile, in Phnom Penh—believed to be the epicenter of the most recent outbreak—Nget Lina has suffered a similar fate.
Residing on the city's outskirts in Sen Sok District, Phnom Penh, Lina also used to work at a beer garden, but said that the current COVID-19 crisis has left her unemployed and indebted.
As a widow with a young child, the pandemic has shattered what limited financial security she had afforded herself in the Cambodian capital.
Initially, she said, the beer garden she was working in closed and she fell back on cleaning people's houses, but since the Feb. 20 outbreak, this work has dried up too.
"Unemployment this time is very serious because I have completely lost my income and I'm in a lot of debt—I've got no money to pay for a room, I continue to borrow more from others and this is on top of all my previous debts," she said. "I don't know what to do, what to think."
The problem has been duly noted by the industry, but amid the global chaos of the pandemic, no solution has been found.
Oum Manich, vice-president of the Cambodian Food and Service Workers' Federation, said that all workers in the entertainment industry have been in trouble since the COVID-19 pandemic—all 500 members of the federation have reported similar situations, she added.
Manich called on the government to do anything that would help entertainment workers, adding that the need to alleviate the burden of those who are suffering this severely from the COVID-19 crisis is urgent.
"At this stage, only the government can help the entertainment service workers, they need basic things such as food, because it has wiped out our work, almost completely," she said.
The government has decided to provide $40 per worker per month to help garment and tourism workers. But the informal sector has received no such support.
Most of the entertainment workers did not have ID Poor cards as they had travelled from other provinces for work and the ID Poor form requires a permanent address, which many do not have, Manich.
Labor Ministry spokesman Heng Sour couldn't be reached at press time.
Related Articles
October 22, 2019 12:12 PM