Environment Ministry Looks into Reducing Short-Term Plastic Products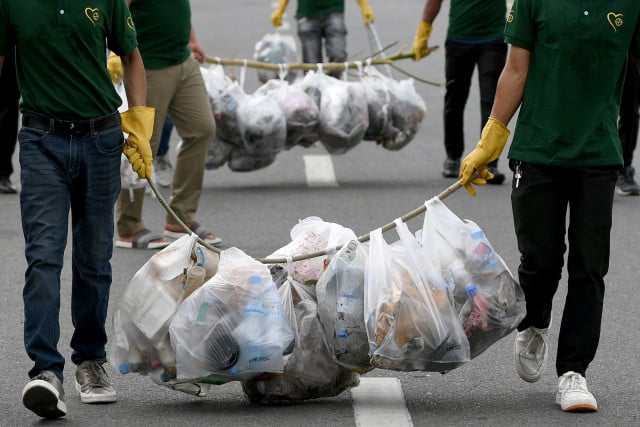 PHNOM PENH – A policy to reduce plastic use and strengthen plastic management was unveiled by officials of the Ministry of Environment on Dec. 12 during a seminar.
The plan, called "Reducing the use of plastic products and strengthening the management of short-term plastic waste" was approved by the government on Oct. 10, but the first details were only made public yesterday by ministry officials.
The new policy is based on three priorities: Boosting plastic waste recycling, enhancing plastic management and promoting the use of bioplastics, and spreading plastic-related knowledge among the public to increase the population's awareness.
While the intention is good, no additional information on the budget allocated to this new policy nor how it will be implemented was announced.
Eang Sophalleth, Environment Ministry's secretary of state, said that contributing to reducing plastic use is necessary to protect the environment and save people and animals' lives.
"If [Cambodian] people would stop using plastic for only one day, around 16 million plastic bags would be spared," he said on Dec. 12 during the seminar. "Doing that continuously would be the best choice."
Ministry's Under Secretary of State Chea Sina, added that the world is carrying eight to nine million metric tonnes of plastic waste into oceans every year. They progressively turn into micro and nano plastics and heavily affects the ocean's environment.
Sina added that these tiny pieces of plastic are also harmful to humans as they pollute the food chain and eventually end up in the human body.
Likewise, Pak Sokharavuth, the director of the Ministry's General Directorate of Environment, stressed that the use of plastic in packaging food and drinks is the most concerning problem and needs to be addressed immediately.
In 2015, 400 million metric tonnes of plastics were produced on the planet, but only 9 percent of the world's plastic waste was collected for recycling.
According to Environment Ministry's Spokesperson Neth Pheaktra, Cambodia produces 10,000 metric tonnes of waste per day, totaling four million metric tonnes per year.
Around 20 percent of this waste is plastic type.
Pheaktra added that only 64 percent of the total waste is collected and brought to landfill sites while the rest is illegally thrown in public places and dumped into lakes, rivers, illegal dumping sites, or burned.
Thus far, the ministry has established a sub-decree to improve the management of plastic products in the country, introducing the 4Rs policy: Reuse, Reduce, Recycle, and Refuse.
Since April 2018, the ministry also set out a policy to charge 400 riels per plastic bag in supermarkets and encourages people to reuse plastics in creative manners, invent bioplastic products, and divide the types of waste while throwing them to ease recycling.
Originally written in Khmer for ThmeyThmey, this story was translated by Meng Seavmey for Cambodianess.
Related Articles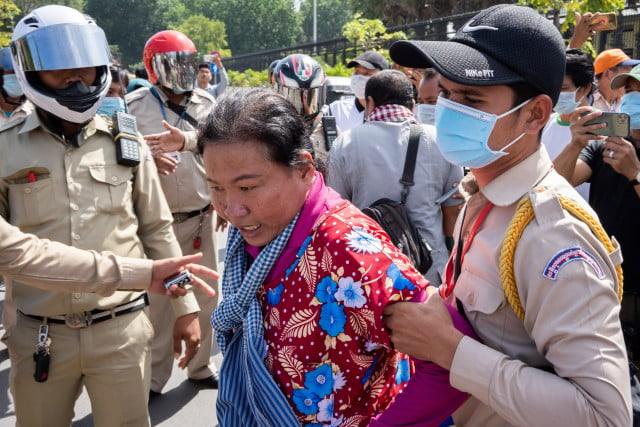 November 20, 2020 3:37 AM