Environmentalists Launch Campaign while Cambodia's COP26 Ambitions Remain Unclear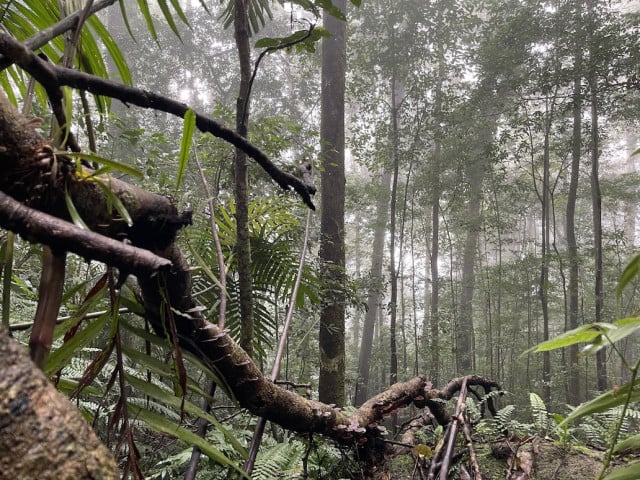 The Cambodia Youth Network wants to see greater freedoms for civic participation on environmental issues, but nobody in the government seems willing to set expectations for COP26 in Glasgow
PHNOM PENH--The Cambodian Youth Network (CYN) has launched a campaign calling for the government to allow greater participation of young people in conservation and natural resource governance, one of Cambodia's obligations under the 2015 Paris Climate Agreements.
The campaign aims to build on momentum as world leaders meet in Glasgow, the United Kingdom for the 26th UN Climate Change Conference. CYN are demanding greater actions on the government's climate commitments and wants to see a less hostile environment for youth activists, civil society and communities involved in environmental safeguarding activities.
Moeu Chandara, project coordinator at CYN's Natural Resources program is one of the activists behind the campaign, which is set to run until Nov. 12 and will feature around 100 participants, including environmentalists, students, community leaders and civil society representatives.
"We expect to get more people joining throughout our campaign," he said, adding that an official petition will be submitted on Nov. 8 to the Cambodian delegation headed by Environment Minister Say Samal, who will be arriving at COP26 early next week.
"First, the campaign aims to encourage the Cambodian government to uphold the commitments it made during the COP21 in Paris," said Chandara. "Second, it demands the government ensures a favorable atmosphere for all stakeholders to partake in environmental and natural resource protection."
This is something he regards as the most vital part of guaranteeing success in implementing the Paris Climate Agreement in Cambodia.
However, Chandara also stated that the campaign should draw the attention of the international community and alert them to issues in Cambodia—something he thinks could help pressure Cambodia into meeting its obligations, particularly in regards to the Nationally Determined Contributions (NDCs).
But the key issue is the government's response to activists and civil participation, Chandara stressed, adding that barriers put up by the authorities to stop citizens voicing concerns on environmental issues will prevent Cambodia from meeting its commitments in tackling the climate crisis.
"That is why we call on the government to enable a positive environment for all stakeholders, allowing us to actively take part and do our works. It will contribute to addressing challenges facing our environment," Chandara explained
A Challenging Environment for Environmentalists
The Cambodian government's tolerance for dissent on environmental issues was perhaps demonstrated by the recent imprisonment of a number of activists associated with Mother Nature Cambodia, whose peaceful demonstrations and awareness-raising videos were met with four members being charged with "plotting to overthrow the government" in June 2021 and three members sentenced to between 18 and 20 months in prison.
"And if these restrictions [for us] continue to persist, it only indicates that Cambodia is backtracking when it comes to dealing with environmental issues," warned Chandara. "This, of course, won't allow us to accomplish our goals under the Paris Agreement."
He went on to suggest that to further support and promotion of the youth efforts in environmental governance are needed from the government.
He also called on the government to build capacity at the local and sub-national levels, when it comes to environmental protection.
With these efforts, Chandara emphasized, "We can eventually attain the inclusive and meaningful participation from all stakeholders in protecting the environment."


According to the report by the Environment Ministry, Cambodia has so far maintained 46.86 percent of forest cover across the country, which amounts to 8.5 million hectares—41 percent of which has been designated as protected areas such as national parks, biodiversity conservation corridor and wildlife sanctuaries.
However, data from Global Forest Watch suggests that Cambodia has, between 2002 and 2020, lost 1.28 million hectares of primary forest and between 2001 and 2020 lost 2.46 million hectares of tree cover—while the loss of forests peaked around 2010 until 2015, logging and plantation operations continue to see Cambodia's forests plundered.
Under the 2015 Paris Agreement, the country promised to take an active role in protecting the forest and maintaining up to 60 percent of forest cover across the country by 2030 as a part of its carbon emission reduction effort. However, these efforts continue to be undermined by deforestation-inducing development projects and an illicit logging trade that civil society groups have linked to the government.
Environment Ministry spokesperson Neth Pheaktra has repeatedly denied that the government is involved in illegal logging or that it suppresses activism, but has decried groups such as Mother Nature and the Prey Lang Community Network as threats to public order.
The Mystery of Cambodia at COP26
Meanwhile, at COP26, more than 120 countries endorsed a declaration on Forests and Land Use, paving the way for a restoration of the "lungs of the world" by 2030. Despite the pledge being regarded as pivotal to preventing global temperatures, Cambodia was not among the 120 countries who signed the declaration.
The pledge would have meant Cambodia would need to step up efforts to protect forests and simultaneously accelerate the restoration of logged forests while ensuring trade—both domestic and international—met sustainable best practices.
Most importantly, the pledge also includes the key element which is the finance with those leaders offering assurance to "facilitate the alignment of financial flows with international goals to reverse loss and degradation, while ensuring policies to accelerate a transition to a greener economy."
The document also emphasizes the ambition to empower local communities, including indigenous peoples—Cambodia's own indigenous communities have as recently as last month reported continued loss of ancestral forest land, with the government accused of taking no action to save them.
While Cambodia is not among the countries pledging to save their forests, Environment Minister Say Samal's official statement expected sometime next week remains a mystery at this juncture, with Pheaktra telling reporters to wait until the statement has been issued.
However, Cambodia's updated NDCs submitted to the United Nations Framework Convention on Climate Change (UNFCCC) in late December 2020 spoke of halving the rate of deforestation by 2030, in line with its REDD+ strategy.
REDD+ projects in Cambodia have come under fire for lacking transparency, being ineffective at protecting natural resources and contributing to human rights abuses throughout the country. REDD+ appears to be popular among officials, with the government netted at least $11.6 million between 2016 and 2020, although the exact figure is unknown due to the overall lack of transparency within the REDD+ system.
Also contacted to further explain Cambodia's motives at COP26 was General Director of National Council for Sustainable Development at the Ministry of Environment, Vann Monyneath who also declined to comment on climate ambitions.
Related Articles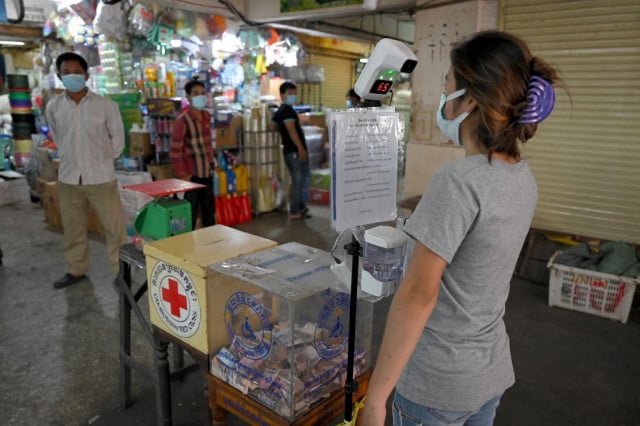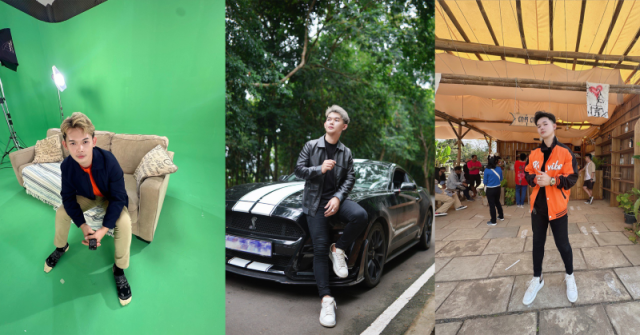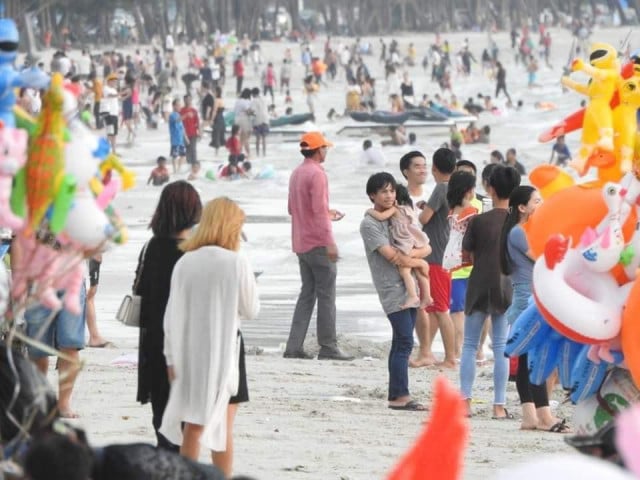 January 27, 2020 12:39 PM