Envoy Sokhonn's Myanmar Visit Set for March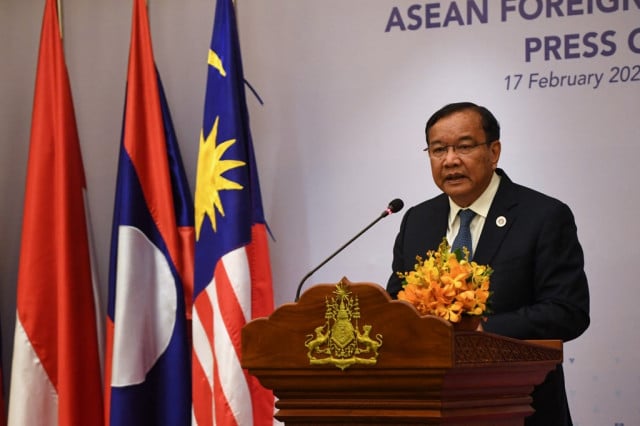 February 17, 2022 8:18 PM
Meeting opposition government off agenda for now
PHNOM PENH--ASEAN special envoy on Myanmar and Foreign Minister Prak Sokhonn said Feb. 17 he plans a visit to Myanmar and to meet parties concerned early next month.
During a press conference after the ASEAN Foreign Ministers' retreat in Phnom Penh, Sokhonn said there had been a lot of discussion on Myanmar as the ASEAN family to help the country get out of the current crisis.
Asked about his visit as the ASEAN chair's special envoy, Sokhonn said his first visit has been arranged for the second week of March.
"This is the plan, but the actual visit is depending on the answer from Naypyidaw," Sokhonn said. He planned to ask to meet junta chief Min Aung Hlaing and representatives of relevant stakeholders.
"Especially, I plan to meet all ASEAN ambassadors in Yangon as they follow the news and the actual situation, and they can offer opinions so that we can rightly evaluate and understand the need and demands of each party," he added.
There was a plan for him to take part in delivering humanitarian assistance in Yangon during his visit.
Asked about possible engagement with other entities in Myanmar, including the National Unity Government (NUG), Sokhonn spoke of the importance of keeping trust and confidence with Naypyidaw alive for the time being.
"We have not yet made any contact with the NGU as Naypyidaw labels this entity as a terrorist group," he said.
However, as the current Chair of ASEAN, Cambodia would continue to find a way to persuade the Myanmar junta to allow the special envoy to meet representatives of the NUG based on the five-point consensus, which stipulates that the envoy is able to meet all parties.
"We will try to find the way to persuade Naypyidaw. If it is not speaking with the NUG, so let the special envoy, as the facilitator, speak with it. But this will have to be done in, I won't say amicable, but to avoid any friction between the special envoy and Naypyidaw," he added.
Only six ASEAN foreign ministers gathered for the retreat in Phnom Penh on Feb. 17. The Thai and Bruneian ministers took part online. Vietnamese Foreign Minister Bui Thanh Son ended up attending the meeting online as he tested positive for COVID-19 on arrival in Phnom Penh.
Myanmar decided to not send a non-political representative to the retreat in response to ASEAN's decision to bar its Foreign Minister Wunna Maung Lwin from taking part due to the lack of consensus among ASEAN countries.
The regime criticized the decision, saying it violated the ASEAN charter's practice of equal representation.
Sokhonn said the Myanmar side had been allowed to listen to the discussions despite not being able to speak.
Related Articles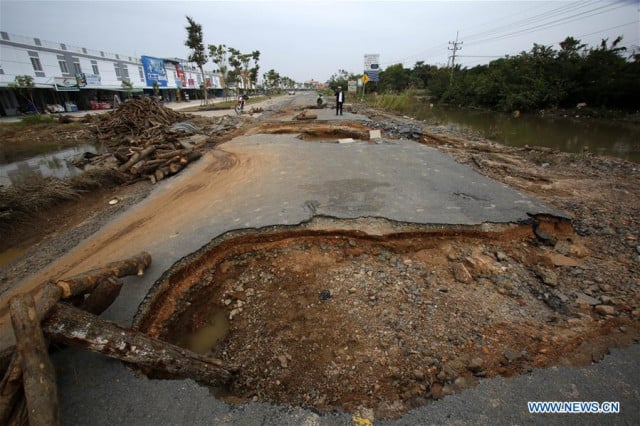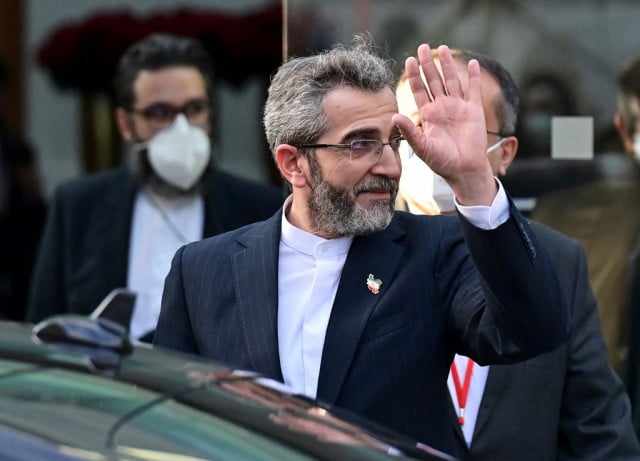 January 14, 2022 10:30 AM