EU Reiterates Calls to both Cambodian and Vietnamese Governments to Respect Human Rights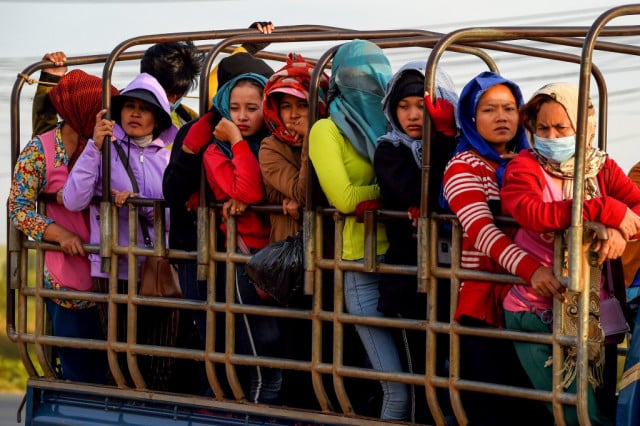 Gerald Flynn
March 2, 2020 6:21 AM
As Prime Minister Hun Sen has remained dismissive of EU's calls for reforms over EBA suspension, the EU doubles down calling for reinstatement of opposition party and a free press while addressing accusations of hypocrisy over Vietnam's new free trade agreement.

PHNOM PENH--The European Union (EU) delivered some choice words to the governments of Cambodia and Vietnam among others in response the United Nations High Commissioner of Human Rights' annual report on Feb. 27 in Geneva.

"The EU reiterates its call on the Cambodian authorities to take immediate action to re-open the political space in the country, to re-establish the necessary conditions for a credible, democratic opposition, as well as to lift all restrictions on the space for civil society and media," the EU said, urging Prime Minister Hun Sen to reinstate the political freedoms of opposition party members.

This was in response to the United Nations' findings presented to the Human Rights Council that read, "In Cambodia, we continue to receive reports of acts of intimidation against civil society and human rights organisations, which impede their capacity to monitor and report – including to this Council.

"Critics and political opponents also continue to be targeted by repressive measures, including arbitrary detention and apparent misuse of criminal laws. While the authorities' cooperation with the Office on technical and capacity building activities is welcome, I call on the Government to respect its commitment to uphold all the human rights of its people – including freedom of the media, the impartial rule of law, and the right to freely participate in public affairs without fear of persecution."

This comes after the European Commission delivered its verdict on Feb. 12 and decided to partially rescind Cambodia's access to the Everything But Arms (EBA) preferential trading scheme. The decision was made on account of Cambodia's democratic backsliding, as well as a failure to respect human and labor rights, according to a statement issued by the commission.

The decision marked the end of an intense 18-month period of evaluation and monitoring by the EU that brought about a malaise of uncertainty for one of Cambodia's top performing industries.

Garments manufacturing has long been a key element of the Kingdom's economy, employing some 800,000 people and exports of garments and footwear to the EU were valued at €4.6 billion ($4.7 billion) in 2018, making up over 86 percent of the €5.3 billion ($5.9 billion) total.

EBA previously guaranteed quota-free and duty-free access on 7,200 products from Cambodia, although some 40 garment, sportswear and travel goods have now been stricken from that list.

Deputy secretary-general of the Cambodia Footwear Association, Nguon Chnnara, issued a statement on Feb. 17 claiming that "suspending EBA benefits for Cambodian footwear products will result in large job losses across the industry and will considerably hurt the industry's work force, and put at risk of returning to poverty tens of thousands of our workers and the many tens of thousands of additional family members that reply upon our workers."

Currently, a range of garment factories have temporarily suspended their operations in Cambodia, although the government has been keen to reiterate that these closures are due to disruptions to the Chinese supply chain caused by the novel coronavirus outbreak.

Sandra D'Amico, vice president of the Cambodia Federation of Employers and Business Associations – who represent over 2,000 employers and business associations – agreed with the government's assessment.

"The suspensions to date are all coronavirus related," she said, but suggested that any closures resulting from the partial loss of EBA will not become visible until later this year as buyers weigh up the new costs of doing business in Cambodia.

"The timing has made things especially confusing, but there are a lot of factors at play," added D'Amico.

While the ongoing coronavirus epidemic has caused major disruptions around the world, China – the world's second largest economy – has been hit the hardest as the epicenter of the outbreak. The impact here has trickled down rapidly to hit Cambodia, arguably one of China's closest allies, and it remains unclear how much assistance China will now be able to offer in order to offset the impact of EBA suspension.

Currently the Cambodian government has six months – until Aug. 12 – to address concerns raised by the EU, including dropping charges against former opposition leader Kem Sokha, reinstating the Supreme Court-dissolved Cambodia National Rescue Party and meeting core principles of human and labor rights that access to the EBA scheme hinges upon.

Hun Sen has repeatedly made comments expressing his disdain for the EU's demands and has publicly vowed not to give concessions in exchange for preferential trading arrangements.

"There is not any reason for me to trade our country's sovereignty in exchange for a $100 million tax break. Hun Sen will not request support or renege on this decision," he said, rebuking the idea that the consequences of his actions would be borne by the Kingdom's garment workers.

"The EU really had no choice but to suspend some trade preferences, in line with the rules requiring EBA beneficiary countries to respect international human rights and labor rights standards," argues Phil Robertson, deputy director of Human Rights Watch's Asia Division.

"This is not the EU punishing Cambodia, but rather Hun Sen's arrogant indifference to human rights hurting the Cambodian people whose livelihoods may be impacted because of the EU's decision. It's his government's failure to act to respect rights and fix problems identified by the EU that is driving this decision. PM Hun Sen should recognize this reality and come to the negotiating table now," he suggests, adding that there is still time to work with the EU to restore EBA privileges.

Meanwhile, Robin Garcia, founder and chief executive officer of Warwick and Roger – a political risk consultancy firm in Manila – sees the risk of EBA withdrawal as being counterproductive to the EU's demands.

"If the sanctions are directed towards the state and not individuals and it curtails the economic capacity of the citizens, some studies show that human rights abuses might even increase because of the threat of riots and rallies against the state," said Garcia.

Observers within the government and internationally noted the apparent double standards the EU was setting in revoking trading privileges for Cambodia while, on the same day, signing a free trade agreement with Vietnam, who many argue has committed far worse and extensive human rights abuses.

Defending the decision was EU parliamentarian and chair of the Committee on International Trade, Bernd Lange who argued "History shows that isolation does not change a country. This is why Parliament has voted in favor of this commercial agreement with Vietnam. Through it, we are strengthening the role of the European Union in Vietnam and in the region while ensuring that our voice carries more weight than previously."

He went on to note that while there are obvious disagreements between the EU and Vietnam over press freedoms, political freedoms and the value of civil society as a whole, he believes the trade deal will allow the EU more room to maneuver in setting an agenda in Vietnam.

The EU also sought to address growing international concerns about the deterioration of political freedoms in Vietnam.

"The EU reiterates its previous calls to the Vietnamese government to guarantee freedom of expression both online and offline, freedom of association and freedom of assembly, and to release bloggers and human right defenders imprisoned for having peacefully expressed their views," the EU statement read, adding they hopes to see more positive developments for civil society.

While both of the EU's decisions on Feb. 12 were deemed controversial in Cambodia, Phil Robertson of Human Rights Watch claimed he is in full support of EBA suspension, but feels differently about the free trade agreement signed between the EU and Vietnam. The agreement will guarantee duty-free and quota-free access to the European market for 99 percent of Vietnamese exports and is said to be the most ambitious trade deal between the EU and an emerging economy to date.

"On the EVFA [EU-Vietnam Free Trade Agreement], the EU missed a golden opportunity to do much more on human rights. The European Parliament should have held the line and demanded Vietnam comply with a series of tough benchmarks to improve human rights and labor rights before voting to adopt the EVFTA. Vietnam is among the worst human rights abusing countries in Southeast Asia and they should be held accountable for those abuses," noted Robertson.

"What's scary is in both Vietnam and Cambodia, it's really only the EU and its member states carrying the weight to try and reverse rapidly deteriorating human rights situations in those two countries. In the age of Trump, with his indifference to human rights and full embrace of dictators, the US, Australia, and other like-minded countries have wandered away, leaving the EU to shoulder the load. There needs to be a unified front of like-minded governments that insist business dealings with states like Cambodia and Vietnam have to be based on respect for rights," he added.
Related Articles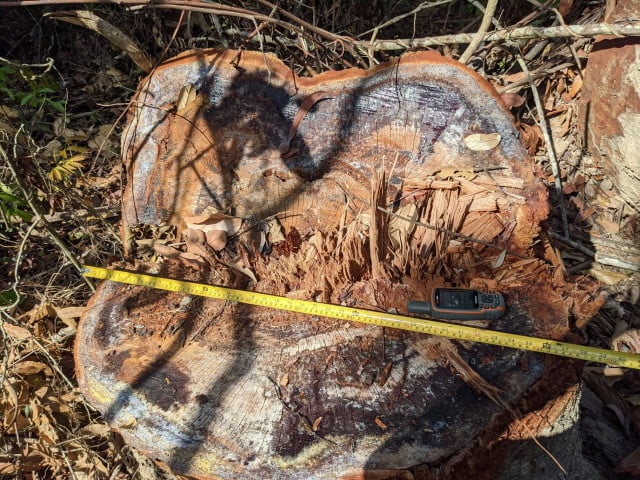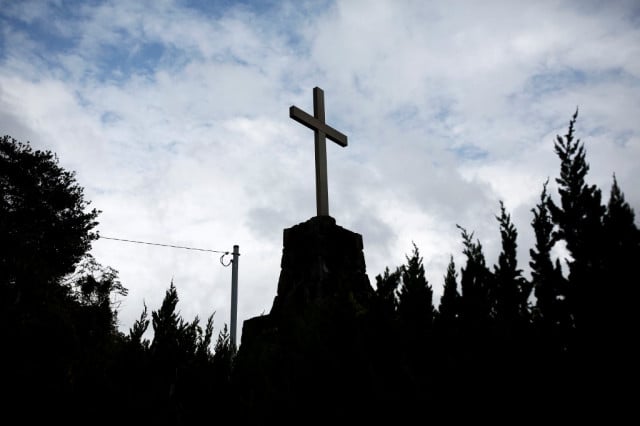 November 23, 2019 5:54 AM