European Union Funding to Help Cambodia Build Clean Energy Capacity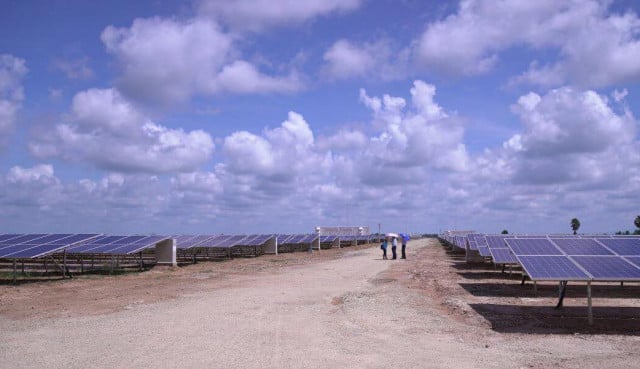 Sao Phal Niseiy
June 20, 2020 1:47 PM
These new approaches could help rebuild the country's economy post-COVID-19

PHNOM PENH--As the European Union (EU) pledged to provide $5.9 million (5.3 million euros) to promote Cambodia's clean energy production as well as the country's green recovery in post-Novel Coronavirus (COVID-19) times, energy experts call for enhancement of technological transfer and upscaling the awareness-raising campaign.

Two projects will be funded by the EU—one of them being the "Switch to Solar Project," which will be implemented by People In Need (PIN) and partners over a period of four years from 2020 through 2024, according to the Global Green Growth Institute (GGGI) statement.

The second project is the "Promotion of sustainable energy practices in the garment sector in Cambodia," which mainly aims to encourage clean energy practices and promote "energy efficiency but also rooftop solar and sustainable fuelwood in garment manufacturing small and medium enterprises (SMEs)."

The project will be implemented by the GGGI with the NGO Geres and the Garment Manufacturing Association of Cambodia (GMAC) over a four-year period.

EU Ambassador Carmen Moreno stressed the importance of these projects to stimulate Cambodia's green economic recovery and benefit the country's rural businesses and population.

"Our support will allow Cambodian SMEs harnessing the potential of green energy for developing agricultural value chains around the Tonle Sap and as well as for the garment sector," she was quoted as saying in the statement.

"I am glad that, with these projects, the EU contributes to a green economic recovery, including the garment sector, which is…hit by the COVID-19 pandemic, and rural businesses in provinces around Tonle Sap," she said.

Clean energy brings benefits to rural Cambodians

The EU-funded Switch to Solar project will focus on boosting clean energy production in six provinces and 15 districts in the Tonle Sap region, with around 1.14 million people expected to benefit from it.

The project, the GGGI statement read, will not only drive more innovative business models and technology solutions but also bolster the capacity of local solar technology providers and awareness of users, enabling them to efficiently utilize a variety of solar energy devices.

Sou Socheath, executive director of Live & Learn Cambodia—an NGO working in poor communities on environmentally-friendly development—welcomed the EU initiative designed to assist Cambodia in speeding up its energy transition.

"It is good news for Cambodia to meet its energy-mixed strategy to ensure energy security in the country," Socheath said in an email interview with Cambodianess. "This could be seen as part of a big contribution at the first start; yet, there is more…to do beyond funding support, which is to encourage private sectors' interest in renewable energy."

It is worth noting that Cambodia's electricity demand is projected to grow by an annual average of 9 percent between now and 2040. But the country has long been largely reliant on coal and hydropower over the past decades, persistently investing more in these sources of energy in order to cope with rapid economic growth despite a concern over their impending destructive impact on the environment and people's health.

Another energy expert agreed that this funding is critical, adding that work needs to be carried out by policymakers to ensure a proper energy transition, and especially to incorporate renewable energy into the national grid.

"Cambodia will need more renewable energy in the future, and at the same time, renewable energy penetration will need to be accelerated in the energy mix," said Han Phoumin, senior energy economist at the Economic Research Institute for ASEAN and East Asia, in an email interview with Cambodianess. "Electricite Du Cambodge (EDC) will need to revise its Power Development Plan and also to modernize the power grid as well as its electrical system to absorb more renewable energy into the power grid.

"As the EU funding focusing on off-grid renewable, this is more directing to the rural households that need electricity and those who are not connected to the grid," he added.

More Know-How Transfer

When asked what the European Union could do in addition to financial support, Phoumin suggested the EU could work on securing technological transfer in renewable energy production and distribution to developing countries such as Cambodia as the EU countries' energy infrastructure has literally advanced.

"The clean energy transition will need to embrace the clean technologies, and use fossil fuel more neatly," Phoumin said. "The diffusion of technology know-how on clean technologies [from the EU] will be key for Cambodia as well as ASEAN to decarbonize the economies and contribute to a sustainable growth."

But Socheath argued that the EU should also infuse more funding in capacity building and research on renewable energy in Cambodia. The EU should also press companies to phase out coal and fossil fuel investments if it wishes to see vitality and effectiveness in the energy transition in the country.

Last year, the Cambodian government vowed to step up its commitment to its energy transition plan to further increase investments in solar energy by 12% by the end of this year and then to 20% in the next three years.

More solar farm constructions—including a Chinese-funded 60-megawatt solar farm in Battambang Province and 30-MW solar power station in Banteay Meanchey Province—have been seen lately along with a rare decision to halt dam construction for 10 years by the Cambodian government, offering hope that renewable energy is flourishing.

Upscaling Awareness on Renewable Energy Needs

Achieving this ambitious energy revolution also necessitates to expand knowledge and understanding of renewable energy among the general public.

This could be an incentive for both investors and consumers to jump in and support the renewable energy technologies and projects and, at the same time, compelling policies makers to take further action.

Socheath, who has worked on public awareness programs on energy and the environment, also believes in scaling up awareness campaigns as they will have far-reaching impacts on changing people's behavior toward renewable energy, he said.

"Awareness is important, and other actions shall include the capitalization of human resources in the country and engaging people and stakeholders in the process," Socheath said.

"According to a recent research study conducted by Live & Learn Cambodia, stakeholders' engagement would bring huge benefits, not only by involving them to achieve a successful result, but also to build people's capacity," he said.

Clean energy: a dynamic force in Cambodia's post COVID-19 recovery

In addition to "lighting up lives" of the rural population and subsidizing the country to live up a climate commitment under the 2015 Paris climate accord, the project funded by the EU will also contribute to Cambodia's economic recovery in post-pandemic times as the country has been hit hard by COVID-19 on the economic, health and social fronts.

Prime Minister Hun Sen on June 15 acknowledged that the country will see this year the slowest growth in recent times, with the economy expected to shrink by 1.9 percent. Without innovative and affordable solutions, ensuring an effective rebound of the economy would likely be bumpy.

According to the United Nations Development Program, renewable energy has a critical role to play to help countries recover from the crisis. And its contribution can come in the form of supporting the local economy through job creations, and offering affordable energy supply that would significantly benefit small and medium businesses—all being the backbone of the country's engine for growth.

In this regard, energy economist Phoumin concurred that, despite wreaking society and the economy havoc, the pandemic can also serve as an opportunity for Cambodia if the country can manage a big leap in energy reforms and in accommodating greater investment in the sector.

"Any energy policy changes could affect the economy and competitiveness," he said. "Thus, leaders can take this opportunity to make a big change in the energy policy including a big push for a stimulus package on green and clean energy development. This, of course, will bring jobs and employment."

Socheath agreed that renewable energy is providing an incentive for speedy-economic recovery in the country but added a word of caution: This will require time and astute efforts on the part of the government.

"I suggest to have a strong strategy or policy that targets decarbonizing actions, and also provides fair shares to all stakeholders including affected communities as a result of clean energy projects," he stressed.
Related Articles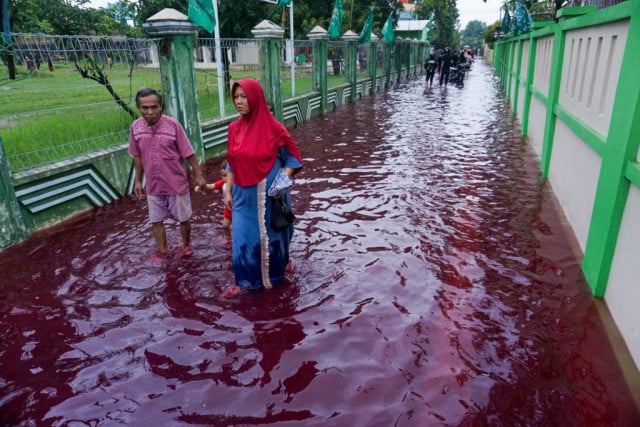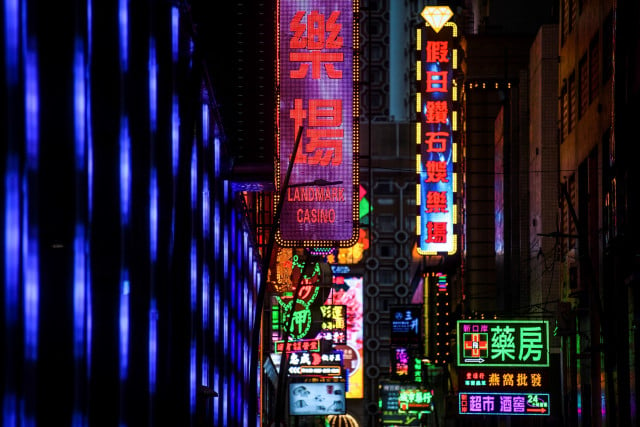 September 25, 2022 12:01 PM