Ex-governor promoted less than a week after a deadly building collapse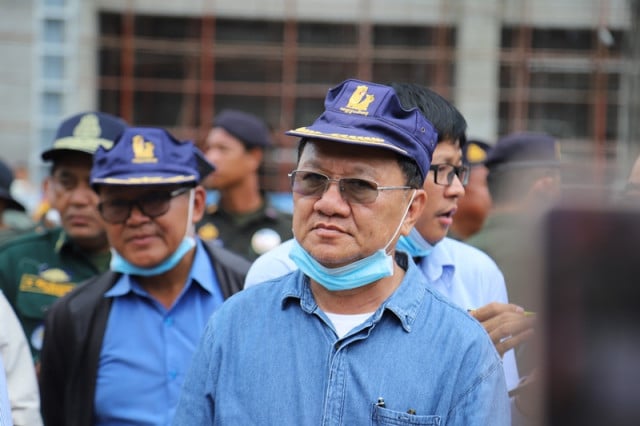 Thmey Thmey
June 28, 2019 4:13 AM
Phnom Penh, Two days after a building collapsed killing 28 people and wounding 26 others in Preah Sihanouk province, Mr. Yun Min resigned as governor. But it didn't take long for him to be promoted.
On Thursday, three days after his resignation, Cambodian King Norodom Sihamoni issued a royal decree promoting Yun Min to a four-star military general from a three-star rank he held previously. The king also appointed the ex-governor as a Secretary of State of the Ministry of National Defense.
The promotion followed a request from Prime Minister Hun Sen, according to the royal decree.
Hun Sen, in his Facebook post on Monday, wrote that he had accepted Yun Min's resignation, saying that the then-governor "acknowledge mistake in the management [of affairs] within his jurisdiction."
The resignation came two days after a seven-story, Chinese-owned building, still under construction, came crushing down in Sihanoukville, the seaside provincial town, early morning of last Saturday. The disaster killed 28 workers and injuring 26 others, who, at the time, were sleeping inside the building.
It was not immediately clear why Yun Min was promoted.
The prime minister had also sacked Nhim Vanda from his position as the first vice president of the National Committee for Disaster Management "for lacking of responsibility and for lying." But Nhim Vanda has also be re-appointed as a government advisor.
Four Chinese nationals involved in the construction of the collapsed building have been arrested and charged with involuntary manslaughter and conspiracy by Sihanouk provincial court. Cambodian owner of the land on which the building was being built had been previously arrested and then released later on.
​
Related Articles