Exhibition Brings Australia Creation Story to Light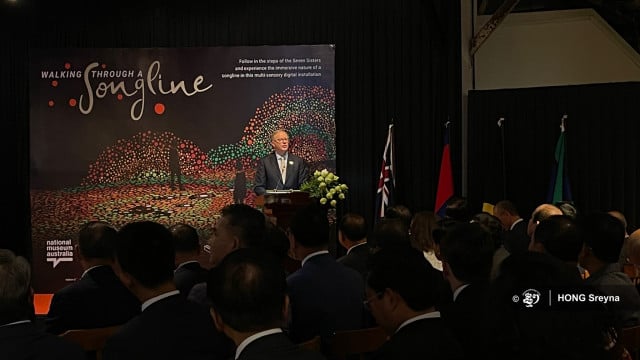 PHNOM PENH – A multi-sensory exhibition in which visitors can immerse themselves in the creation story of Australia's original inhabitants has opened in Phnom Penh.
The epic stories of mystical beings, their travels and intrigues can be compared with the classical Hindu carvings on the walls of Angkor Wat.
Walking Through a Songline tells one of the central stories (songlines) of the Australian continent. Songlines are cultural routes that traverse all of the country.
Through story, song and visual culture like ceremonial performance or rock art, songlines map the routes and activities of the ancestral beings whose travels created the land.
The Seven Sisters songlines tell the saga of seven women who cunningly elude a male pursuer with magical powers as they flee across three deserts.
It's an epic story handed down by generations of the Aboriginal nations which once made up the land.
Australian Prime Minister Anthony Albanese opened the exhibition, described as a pop-up multi-sensory digital experience, at The Factory on Nov 13.
He said the exhibition, which had been shown in Berlin and Paris, was part of the National Museum of Australia's mission to tell the story of Australians.
The ideas in Songlines were central to the world view of the original people of Australia.
Museum director Mathew Trinca compared Songlines to the Sanskrit epics Mahabharata and Ramayana whose stories are told in carvings in Angkor Wat.
"The stories remain the same but the ways of telling them are different," he said.
The exhibition, at National Road 2, runs until Dec. 11.
Related Articles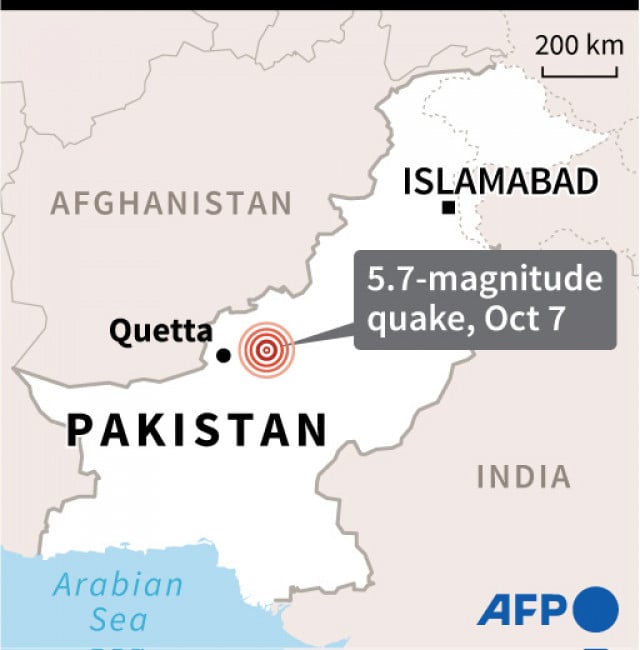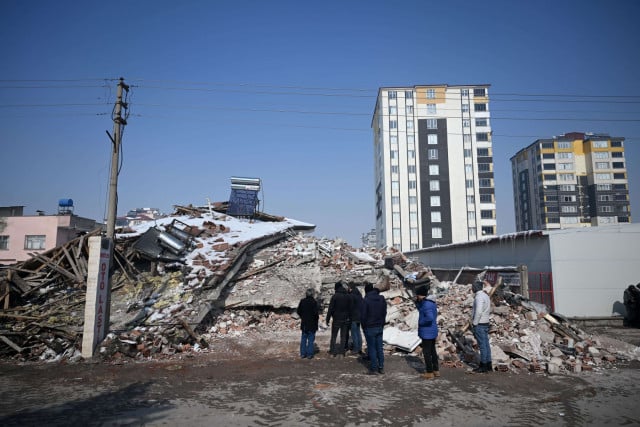 February 12, 2023 3:51 PM