Experts Push for Inclusion of Morality and Philosophy in Education Curriculum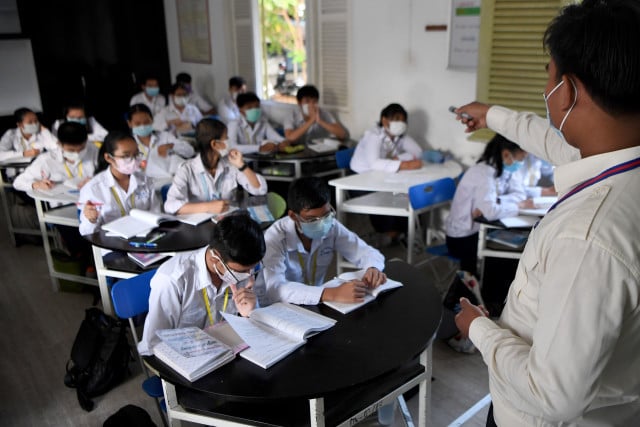 Citing the frequent abuse of power and wealth in Cambodia, social analysts have called for a broader education to help develop stronger values and virtues for the future

PHNOM PENH--The Ministry of Education, Youth and Sports should pay more attention to the foundation of morality and ethics for students from kindergarten and beyond in order to build a peaceful society. If society is filled with immoral citizens, national laws will be violated, said Pa Chanroeun, president of Cambodia Institute for Democracy.
However, Chanroeun said, the absence of a strong fundamental education of morality has led to a weak social integrity—something that the Education Ministry could address now with an intervention in the curriculum.
"In decades ago, shifting people's mind took 100 years because study materials and education dissemination were lacking," he said. "But now people can learn and teach anywhere with the online assistance, so we should cultivate children to have lifelong learning habits."
Reflecting on the behavior of powerful officials, the wealthy and the general public in the past, Chanroeun said that the morality and virtues of Cambodian people nowadays are still low.
He said that high-ranking officials use their power to oppress and persecute innocent people arbitrarily, adding that wealthy people abuse and exploit innocent people, as well as violate the law with impunity.
Chanroeun said in the last 20 years, our economy had grown, but social morality remains low. We still see traffic law violation, illegal waste disposal, exploitation, abuse by the rich.
Chhit Bunthong, director of Cultural Relations, Education and Tourism of the International Relations Institute of Cambodia (IRIC) of the Royal Academy Cambodia agreed with Chanroeun's sentiment.
He stated that educated people who lack morality can commit all sort of crimes in Cambodia and that education needs to go back to basics and include teaching virtue and morality, which he considered crucial for social orientation.
"Some people act as they please or out of social pressure. People must learn philosophy to develop critical thinking skills," Bunthong said. "We need a lot of time to train people to have a set of knowledge, morals, virtues, emotion management and critical thinking skills."
These skills, Pa Chanroeun said, are core subjects in educational structure from kindergartens in the United States, Japan, Australia, New Zealand, Finland and other developed countries. He said children are taught soft skills, reasoning, valuing each other, respecting different opinions and social morality, noting that this is something Cambodia should be exploring.
"In examinations, students are asked to think critically based on ethical principles. What they have learned will always remind them to be good citizens, good children, good students. Moreover, children are taught how to vote for 3-month or 6-month term class president as well," Chanroeun said.
He stressed that knowledge and skills are learned quickly; however, morality and virtues are hard to absorb and take time. Chanroeun has noticed that the education system in Cambodia as well as the students do not focus much on civic and moral subjects. It is likely that civic and moral subject is not included in the national examination which make science students lose interests in the subject, he says.
"Teaching moral subjects in the first or second year of the bachelor's degree is not right," Chanroeun said. "I appreciate that higher education institutions incorporate the subject, but it is a bit late. In pedagogy, we don't teach the basics of morality to students over the age of 18. We teach professional ethics in higher education."
"Moral issues in Cambodia are rarely discussed, and there is no formal or regular social development program. Pathetically, the Ministry of Education doesn't pay much attention on it as well," Chanroeun added.
He went on to say that students who are taking science classes rarely take civic and moral subject in the national examination.
Chanroeun said schools in Cambodia do not have much influence on students due to short study periods and high dropout rates. Students in some developed countries requires their students to stay longer in school so that they can receive proper and enough education according to each school's curriculum.
"If students aren't required or supported to stay longer in school, the Education Ministry should create useful programs, videos or statement to share on all forms of social media," Chanroeun said.
Additional reporting by Teng Yalirozy
Related Articles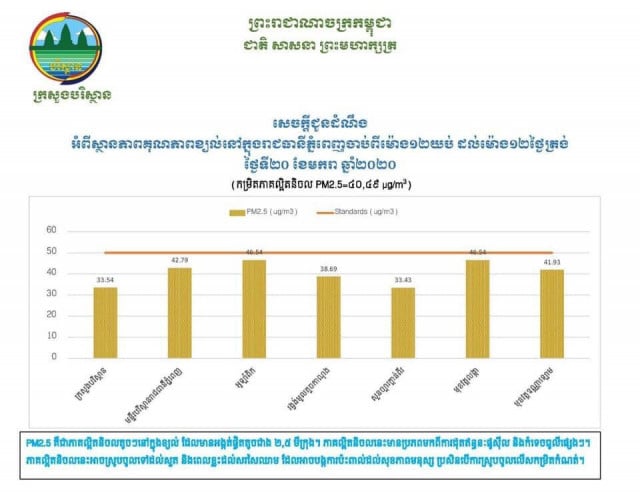 January 20, 2020 10:21 AM