Experts Say Cambodia's ASEAN Green Deal Should Center on Pathway to "Carbon Neutral"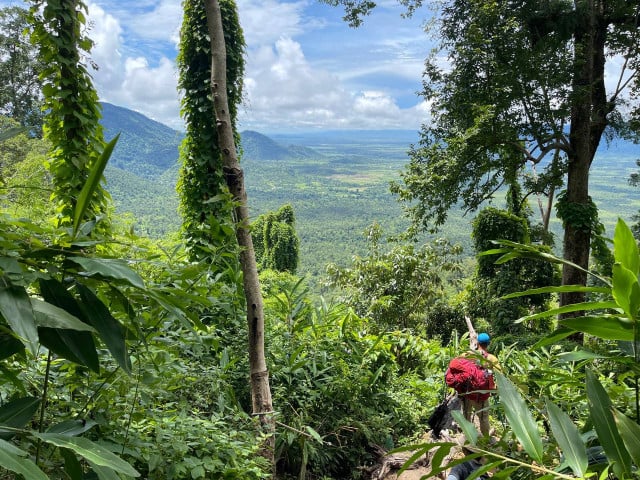 CANBERRA – Cambodia's proposal for an ASEAN Green Deal is seen as a critical step to build a green and sustainable future for the region but a strong commitment from each member state is required to ensure the plan will be realized.
The current ASEAN chair, Prime Minister Hun Sen, suggested the establishment of the ASEAN Green Deal in August when the country hosted the 55th ASEAN Foreign Ministers' Meeting.
In September, in his opening remarks at the 54th ASEAN Economic Ministers' Meeting in Siem Reap province, the prime minister once again expressed his support for the deal.
"I believe that this agreement will allow our region to gradually transform ASEAN's effectiveness in responding to challenges and risks, in particular accelerating recovery and promoting sustainable economic growth, inclusion and resilience," Hun Sen said.

Han Phoumin, senior energy economist at the Economic Research Institute for ASEAN and East Asia, praised the initiative as it signified the strong commitment of Cambodia's strategy to tackling environmental challenges, especially realizing its own carbon neutrality.
"This proposal will guide all sectors in Cambodia to adhere to the proposal. Thus, all sectors will need to be serious about aligning programs and projects to decarbonise emissions to meet the climate commitment as Cambodia has pledged at the Paris agreement and the recent COP26," he said.
Noting that the move was positive, the energy economist was hopeful that the deal will drive more investment into the clean energy sector, the most important feature of climate solutions.
"I hope all government agencies will speed up the regulations to facilitate this implementation and remove all barrier to clean energy investment and clean technologies, and clean fuels," he said.
What should the ASEAN Green Deal look like?
Sou Socheath, executive director of Live & Learn Cambodia, an NGO which focuses on environmental sustainability, said that whether Cambodia's proposal makes a difference and leads to a new direction in green development depends totally upon the substance of the deal.
"There is a need to discuss what is contained in the green deal. My question is, would the green deal lead to zero deforestation?" Socheath said.
However, it remains to be seen what exactly the deal will look like and how substantial it can be to set out a sustainable future for the region, which has been known as increasingly vulnerable to the impacts of climate crisis and unsustainable development.
But, according to the prime minister, the deal will cover a wide range of sectors including energy and manufacturing, consumption, and agriculture to ensure the transition to a green future.
Net Pheaktra, spokesperson for the Ministry of Environment, didn't response to Cambodianess' question regarding the substance of the deal based on Cambodia's suggestion.
Asked what should be included in the deal, Phoumin said it should be able to offer medium and long-term strategies and plans to deal with environmental challenges. Holistic approaches and multiple pathways to reach carbon neutral were critical for each country in the region.
"First, ASEAN need to have clear strategy on what is the appropriate technologies to support ASEAN to embark on the smooth transition towards the carbon neutrality by 2050 or beyond," he said, adding that the ability to finance transition technologies will be critical for the success towards long-term carbon neutrality.
"Meanwhile, they need to balance the energy security, energy affordability and energy access to all population." Moving towards clean energy would require policy changes and investment on clean technologies, clean fuels and renewables.
"But they have to all move in tandem with appropriate strategy to transit away from fossil fuels dependency to clean fuel and renewables."

On the other hand, Socheath pointed to the importance of focusing beyond the transition to clean and renewables in energy production to a more critical issues like energy management and sustainable consumption as well as complex problem such as deforestation, which have existed in many countries in the region, including Cambodia.

"Green deal should not only be focusing on transitioning to clean and renewable energy sources, but also better energy management and consumption, and no deforestation," he suggested.

"That is why It is not an easy plan. I can see it is difficult as every country has ambitious economic targets."

Enormous effort was needed from every country. All countries in the region need to have common mechanisms to achieve the deal while coming up with the accountable mechanisms to monitor and report their implementation.
Related Articles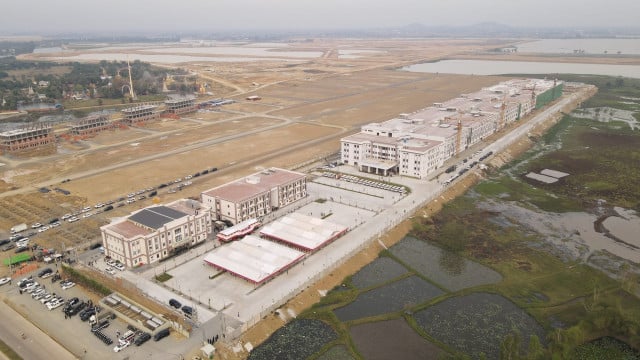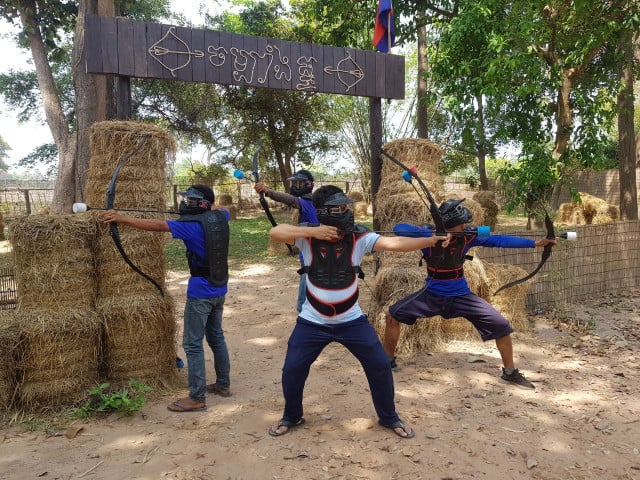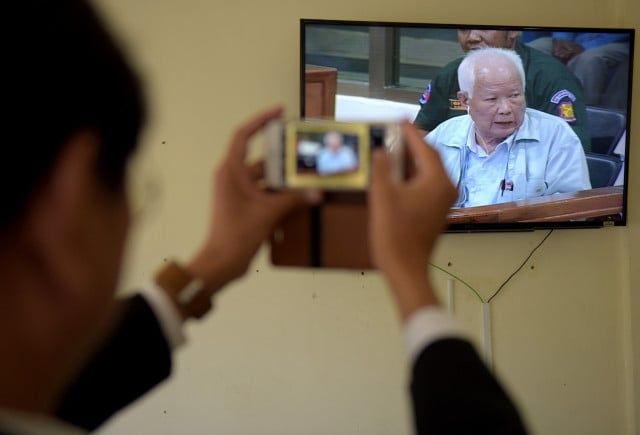 September 21, 2022 7:29 PM