Factors to Consider When Choosing University Majors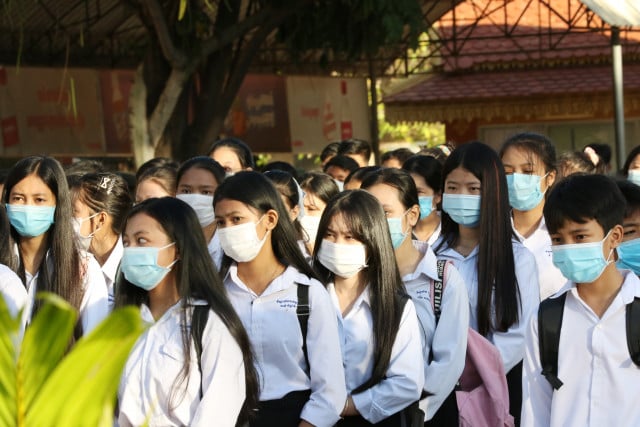 Socheata Ly
January 15, 2021 9:00 AM
Entering university is considered to be one of the most important periods of our formal education journey; it can determine and shape our future during our time in university and after graduation.
Therefore, choosing university majors requires careful and sufficient consideration to ensure that our time spent in university is worthwhile for our future. While some students are already certain about choosing their university majors, others still cannot decide on what majors to study in university after finishing high school. This article discusses several factors that can guide students to choose their university majors.
First of all, our interests play a crucial role in determining what majors we want to pursue (McCammon, 2017). To put it simply, most of us would go for majors based on what we love and are interested in. For example, students that are interested in technology and computer would be likely to choose majors related to fields such as Computer Science and IT Engineering.
When we choose to pursue what we are passionate about, studying would be more exciting and interesting, although it could be difficult at times (Paul, 2013). According to Harackiewicz et al. (2016), our interest is a powerful motivational tool that encourages learning and guides academic and career paths, leading to academic success. In addition, students can better prepare themselves for a rewarding career when they recognize their academic interests in high school and university.
Second, it is important to understand our abilities and look for majors that could fit those abilities (McCammon, 2017). Based on a study by Bartolj and Polanec (2012), ability is divided into two: general ability, calculated by high school Grade Point Average (GPA) and major-specific ability, calculated by grades obtained in major-specific courses.
The study indicated that higher general ability tended to lead students to choose majors related to economics, while students with higher major specific ability were more likely to enroll in one of those majors that they were good at. For example, I did relatively well in English compared to other subjects in high school, so I decided to choose International Relations, a subject relying heavily on students' English proficiency, as my major.
Third, we should choose majors that are related to our specific career interests (McCammon, 2017). Particular majors include courses and activities that are required for a number of specific career goals. For instance, we need an engineering degree if we want to become an engineer. If we want to be a lawyer or a judge, we have to attend law school and get a law degree. Having particular career interests and studying for those interests would help us avoid skills mismatch. According to the International Labor Organization (ILO, 2020), skills mismatch simply refers to a mismatch between skills and jobs. Based on the models by Sattinger (1993), a worker who works in a mismatched job would not be able to maximize the use of their potential skills. As a result, with the same major, workers who work in a career that matches their major or skills tend to earn more than those working in a career that are different from their major.
Fourth, future employability is also a key factor to ponder when choosing majors (McCammon, 2017). While selecting majors in university, we toned to think about the possibility of getting a good job with those majors. Jackson and Wilton (2016) found that students' perception towards their chances of achieving employment definitely affected their satisfaction and certainty with career choices. Their study showed that greater career choice satisfaction was experienced by students whose personal qualities and skills were desired in the job market. Peou (2017) used terms practicality, desirability and convenience to explain how Cambodian students chose university majors.
Practicality is when students believe that one major "is more likely to lead to a job compared to other majors" (p. 32). Desirability is when students choose a major because they believe that it will lead them to "dream job or appealing profession" (p. 32). Convenience is when students do not have clear career expectations and choose a major at random or based on the resources available to them.
Last but not least, future income potential is a practical factor that should be taken into consideration, especially in terms of our salary expectation (McCammon, 2017). Of course, this point has not been backed up by science and many people would think that we should not choose university majors just for the sake of money. Still, it is important to choose majors that could help us get high-paying jobs if our main goal is to earn a lot of money (McCammon, 2017). For instance, majors such as computer science and engineering are likely to provide us with more opportunities for landing high-paying professions like software engineering, mobile application development and database management (Half, 2020).
To conclude, students, including Cambodian students, can decide on what majors they want to choose based on factors mentioned above. Still, there are some other factors that can influence students' decisions on choosing university majors such as affordability, location and reputation of the universities (Peou, 2017).
It is highly recommended that students look into as many universities and majors as possible in order to have sufficient information that can help them select the most suitable majors and universities as well as avoid making wrong decisions that could waste their time and money. If students are still unable to make a clear decision even after considering all these factors, they can seek professional consultation for more information and guidance in choosing university majors.
Socheata Ly is an intern at Cambodia Education Forum. She has recently graduated with a bachelor's degree in International Relations from the Department of International Studies, the Institute of Foreign Languages, Royal University of Phnom Penh.
This article was originally published by Cambodian Education Forum on January 8, 2021.
Related Articles