Opinion: Factors to Think of if You Want to Be the Best English-Language Teacher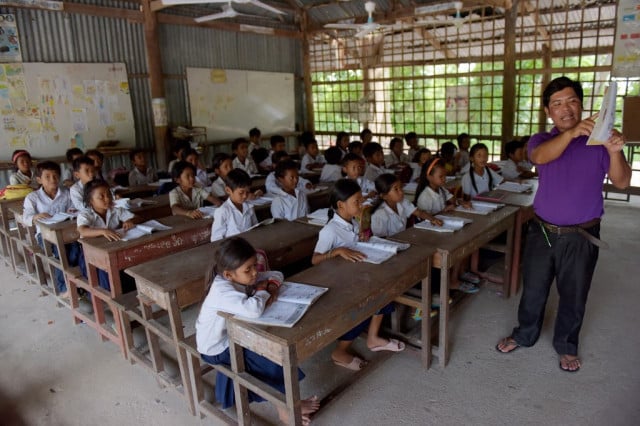 Teaching is abstract and tangible, as well as creative. It is a story about individuals, yet it is told through the lens of ideas. It's all about content, hearts, brains, the past, present, the future, and everything else we can think of; the finest trained instructors can take you there. Qualified teachers are more than just educators: They also are the stewards of the world's most valuable resources.
In school and in the classroom, the teacher has a vital function to perform. He is responsible for shaping students' habits, characteristics and characters, as well as imparting information. Through the school's curriculum, he is expected to attain educational goals. The finest attributes a competent English language instructor must possess include specific accuracy and fluency, qualifications and specific evaluating skills, which may be defined as follows, in order to execute his tasks efficiently.
When we discuss the most important qualities of a competent English language instructor, we must consider his professional effectiveness. Being a good teacher requires more than just subject knowledge. A scholar, on the other hand, may be a bad instructor. As a result, the teacher should receive some pre-service training so that he is familiar with the many aspects and consequences of teaching. He should continue to contribute to his professional effectiveness by attending short-term refresher courses, workshops, seminars, and educational conferences while in service. A sense of commitment to the teaching profession should be shown by the instructor. He should be passionate about teaching and devoted to it. His important strengths are his passion, professional understanding, and sense of devotion.
Furthermore, a skilled English instructor must be capable of evaluating students. The teacher should assess the students' work and engagement on a regular basis. It is an evaluation that will shed light on the work of teachers and the accomplishments of the students. The evaluation will reveal flaws in the teaching and learning process, allowing the instructor to take appropriate corrective action. The instructor is responsible for administering home tests and reporting to parents and the headmaster on the development of the students. Promotion policies must be devised in the light of evaluation.
The most crucial aspect of the English teacher's job is that he or she must concentrate on fluency. Accuracy and fluency are two important aspects of learning a second language. In today's society, it appears that many language students prioritize studying grammar and focusing on accuracy above fluency. For many years, the question of correctness and fluency has been a contentious one among English teachers. Although some formalists believe that learning a language entails mastering forms and rules, some activists contend that learning a language entails mastering how to utilize it. As a result, this article will argue that fluency is not always more essential than correctness. It's exactly what inexperienced language instructors should do. However, it also depends on the requirements of the learners and the goals of their pupils. Language teachers should address the problem and strike a balance between the two.
To summarize, effective teachers must have fluency, professional efficiency, and the ability to evaluate in order to work in a constantly changing environment and adjust their teaching methods based on the age of their students, available resources, and changing curriculum, practices, and requirements. Working as an educator will put your patience to the test, no matter what grade level you teach.
Patience is one of the most crucial qualities to develop as a teacher, whether you are managing classroom behavior, working with colleagues who have opposing viewpoints, or discussing student concerns or progress with parents. Continuing to grow your own knowledge is critical to increasing the knowledge of your students, whether you are studying more about your subject area, learning new communication strategies, or even researching ways to integrate more technology into your classroom.
Uong Hoeun is an English teacher with extensive expertise in construction and leadership at the Takeo Regional Teacher Training Center and the Regional Polytechnic Institute Techo Sen Takeo.
Sereyrath Em is an English teacher at the Kith Meng Brast High School, a visiting lecturer at the Chea Sim University of Kamchaymea and a PhD candidate at the University of Cambodia.
Related Articles