Famers in Battambang Fear Unexploded Landmines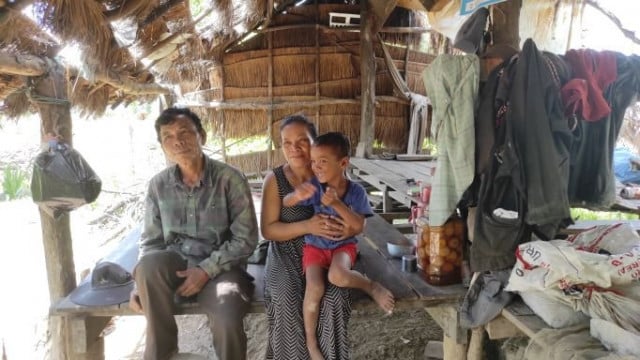 PHNOM PENH – About 60 families from Battambang province venture to risk their lives for their livelihood, as they lack official access to land and live in poor conditions.
Every day, they farm, and catch fish, crabs, or snails in a former military site, known as Hong V, packed with unexploded landmines.
Hem Sophal, a 69-year-old farmer living in a small house with a perforated thatched roof located in Prek Chik village, Prek Chik commune, Rukkiri district, Battambang province, brought his family to live here in the early 1980s, shortly after the fall of the Khmer Rouge regime.
Forty years on, neither he, his second wife nor their 6-year-old boy have gone away, despite the risks they take when they walk outside.
He says he always sees landmines when plowing his fields.
"When I farm or look for crabs, snails, and fish, I'm always worried about the dangers of landmines in the ground and not yet properly removed," the farmer said.
When Sophal finds a mine, he collects and stores it before reporting it to the authorities. In the sole month of August 2022, he said he collected 47 anti-personnel mines after plowing.
Hean Chhen, Prek Chik village chief, acknowledged that where people live and farm, there are still a lot of landmines that have yet to be removed by the Cambodian Mine Action Center (CMAC), Cambodia's leading demining organization. He regrets the organization only comes to pick up the unexploded ordnances (UXO) and not to clear the plot of land, which is 30 meters wide and 5 kilometers long, despite several oral reports.
Phan Mach, chief of Prek Chik commune, said there are every year reports of people who find landmines and UXOs in almost every village of his commune.
"Some villages have seen at least one or two mines, and there have also been explosions that have killed people and animals," he said.
Hong V area has progressively become a source of concern for the people who live there and are exposed to landmines, while the rest of the country is being freed from such danger.
On July 1, Hun Sen established the Samdech Techo Project for Mine Action under the theme "Providing Safe Ground, Creating Smiles," with the CMAC, aiming to speed up mine clearance and declare some provinces, districts, and communes mine-free and make Cambodia mine-free by 2025.
Many tycoons and Queen Norodom Monineath have donated to the initiative.
CMAC General Director, Heng Rathana said he was busy and could not give a comment to explain why his organization has not yet cleared the Hong V area.
But in a previous interview he gave to Cambodianess last July, he said that six provinces (Prey Veng, Kandal, Preah Sihanouk, Kep, Stung Treng, and Phnom Penh) had been declared mine-free.
Rathana said Cambodia aims to clear more than 730 square kilometers containing land mines by 2025, while close to 2,000 square kilometers have already been cleared. The country has more than 1,500 square kilometers of UXOs.


Related Articles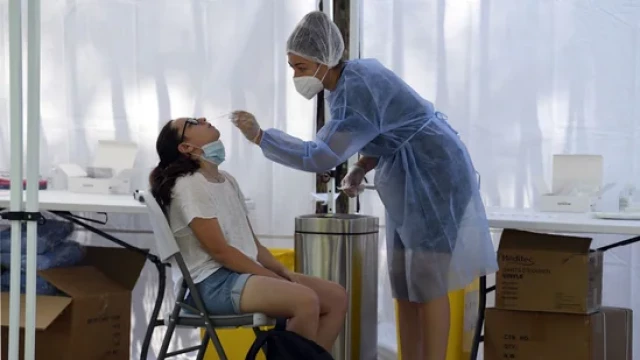 September 4, 2021 5:07 PM
December 11, 2019 3:00 AM