Families Evicted due to the Siem Reap City Riverbank Project Feel Stranded at their Relocation Site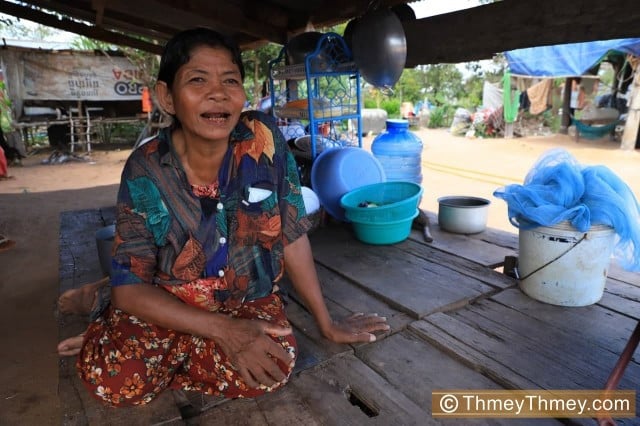 Still without school or medical facilities, they also have lost homes and work opportunities, they say

SIEM REAP--Over the past seven months, people who used to live on the banks of the Siem Reap River in Siem Reap City have had to dismantle their homes due to the authorities' plans to improve and develop the riverbanks.
Since then, people have been struggling to adjust to their new location. Provided by the Siem Reap Province authorities in Banteay Srei District, it is about 40 kilometers from Siem Reap City.
Although most of them now have plots of land bigger than their previous ones, they no longer have direct access to jobs and basic services. Many have lost their livelihoods in the process and some of them feel they have been abandoned by the authorities as the village infrastructure has yet to be fully put in place.
The Siem Reap Province authorities accused them of living illegally and in an anarchic way on the riverbanks and have resettled them in the district's Run Ta Ek village in Run Ta Ek Commune.
In compensation, each family has received a 20-by-30-meter parcel of land.
City People Relocated in a Village Yet to Get Basic Services and job opportunities
Roeun Sok whose family consists of 10 people immediately moved to the new location in early January 2021 after the authorities had assured her that all the support they needed to build a new life at this location would be provided, she said.
Sitting in a hut made of materials salvaged when her home was demolished on the riverbank, she said that her family has been having a hard time since moving to this new location. They have no work opportunity in the area and some members of her family have had to leave the village to find work elsewhere.
"Nothing to do here," Sok said, adding that job opportunities are all in Siem Reap City. "My son goes to work in the city as a construction worker and comes back home at night. With the COVID-19 outbreak, he does not dare sleep there."
A 58-year-old widow with high blood pressure, Sok said that, when she lived in Siem Reap City, she could earn $80 per month washing dishes in restaurants near her house. But today, she has to entirely rely on the money for low-income families provided by the government, she said.
Moreover, her two sons-in-law went to work in Kampot and Kandal provinces, leaving their wives and young children to live with her in her cramped makeshift hut, Sok said.
Her third daughter Phorn Sai, who was cooking lunch, said that, after her husband lost his job as restaurant chef in Siem Reap City, he went to work as a taxi driver in Kampot Province.
It has been more than six months since the birth of her second child, the 27-year-old woman said, and her husband has been away all this time trying to make money to support the family and also to pay off bank debts.
When they lived along the river in Siem Reap City, Sai was able to get work as waitress or washing dishes in restaurants to support the family, she said. But they now live too far for her to get such jobs, she added.
The Siem Reap provincial authorities have assured residents that this new village would be developed into an ecotourism destination. However, this has not so far materialized.
Moreover, there is no market, school or healthcare facility in the village. Students must go to a school in a nearby community and people have to go to Siem Reap City for medical services.
Residents given weeks to relocate and assigned standard lots
Toward the end of 2020, the Siem Reap provincial authorities ordered 431 families to leave the riverbanks as part of a beautification project.
In early 2021, more than 90 percent of households had agreed to leave their homes in exchange for properties in the soon-to-be village. The last 11 families that had refused to go finally accepted the government's offer at the end of February 2021 as the authorities were about to bulldoze their homes.
The beautification of those nine kilometers or so of Siem Reap River banks is part of the Siem Reap Tourism Development Master Plan 2020-2035. With a budget of $150 million, the master plan has involved building 38 roads and is scheduled for completion by the end of Dec. 2021.
Phuong Virak, who has loudly opposed the forced evictions, said that she has not been able to accept the authorities' coercive and unfair treatment of her family.
She and her family had a large wooden house and three smaller ones on the riverbanks. Today, they find themselves with one plot of land like the families who only had a small home, which is disappointing and rather unfair, she said.
"I do not object, but this makes us lose almost a lifetime of earnings," Virak said. "I do not oppose it, just I want the policy [to] solve this appropriately.
"If they say that it is justice as everyone got the same size of land, it is not fair since they had small land on the riverbank," she said. "But my land was big and the houses: It does not seem what is called justice, what is kind of fair."
Virak, who is currently staying at a relative's home in Siem Reap City, has requested another plot of land from the authorities to add to the one she has already received. If she gets it, she will sell it and use the money to start a business and pay for her children's education, she said.
The Siem Reap Province authorities ask expropriated residents to be patient
Responding to the people's complaints and requests, Ly Samrith, deputy governor of Siem Reap Province, said that the authorities have installed electricity and water systems at this new location named Run Ta Ek nature village, which will prosper when it is developed into a nature tourism destination as planned.
However, Samrith acknowledged that everyday living may be a bit difficult at first for the villagers as they have to switch from life in an urban area to life in a rural one. Change is not easy but the impact will only be minor, he said.
Samrith then asked villagers to be patients as they will have a better future in that village. "They are starting to have hope, stability, certainty and legal ownership," he said. "Therefore, they can build a better and more secure life.
"In the past, they were living without recognized [land] ownership," he said. "I would like to state that, even in another 100 years, they would not have gotten ownership."
The Siem Reap provincial authorities have requested 350 hectares of land in the vicinity of the new Run Ta Ek village, which is under the control of the Apsara National Authority that oversees the Angkor Archeological Park. These 350 hectares have been set aside for people affected by the various development projects in the city, Samrith said. So far, around 700 families have moved to this new area.
The authorities should look into getting relocated people help and housing, Licadho representative says
Sar Vannara, Licadho's provincial coordinator in Siem Reap Province, said that people who have accepted the land settlement have had no choice but to move to the new area, although they know that there will be economic problems.
"The land provided is not acceptable yet because their life is still affected and the l[village] is also far away," he said. "If possible, there should be appropriate measures and houses built for them."
Vannara appealed to the authorities to provide people evicted due to the Siem Reap River development project with protection and suitable compensation.
Phoung Virak who says she has received unfair compensation, asked the authorities to resolve this development issue in a way that will be appropriate and acceptable to all sides.
"If there is such a situation in any other places [in the country], please do not use this as an example to deal with people," Virak said. "There should be consultation with people first. Difficulties they are facing should be considered, and [one should] make sure that there is an agreement with both sides.
"Do not make either side feel pressured," she said. "It is not good."

Additional reporting by Phoung Vantha
Related Articles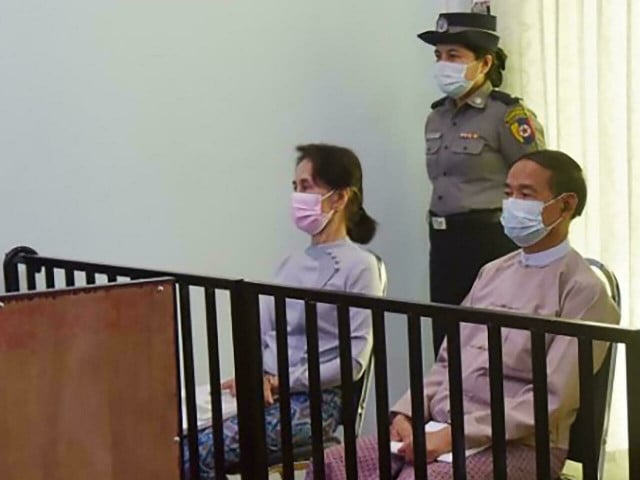 November 2, 2021 10:10 AM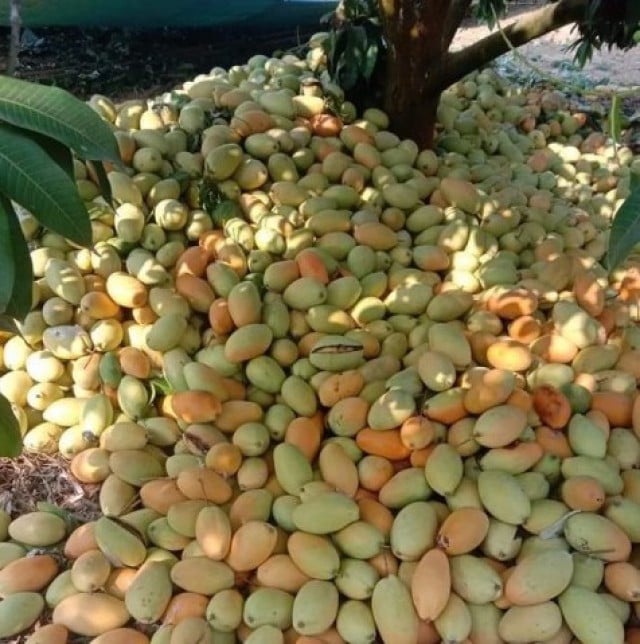 February 27, 2021 10:09 AM