Families of Construction Workers Killed in Kep Last Year Call for Justice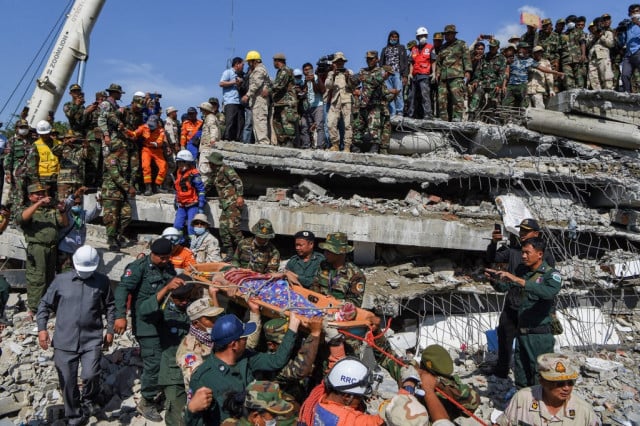 Lay Sopheavatey and Phoung Vantha 
January 6, 2021 12:56 PM
More than one year on since a tragic building collapse that saw 36 Cambodians perish and another 24 injured, families say that the government has failed to prosecute those responsible.
PHNOM PENH--Cambodian Construction and Forestry Worker Union Federation (BWTUC) on Jan. 3 launched a campaign seeking justice for the 36 construction workers who died in a building collapse in Kep Province last year.
A 7-storey construction site collapsed on Jan. 3, 2020, killing 36 Cambodians—including six children—and injuring a further 24. More than a year later, the families of those who perished are still seeking justice and compensation for the loss of their loved ones.
But Prime Minister Hun Sen's volunteer lawyers in Kep Province said that the case has already been resolved and that they are currently awaiting the verdict which is to be announced on Jan.13, 2021.
BWTUC has launched a 10-day social media campaign—from Jan. 3, marking the one year anniversary of the fatal building collapse.
"Stop killing construction workers! Stop it now! Those who cause workers to die must be punished. Justice must be had for victims," is the slogan of BWTUC that is being shared across social media.
Suo Chhlonh, Vice President of the Cambodian Construction and Forest Worker Union Federation said that families of the victims have not yet received legal justice and court proceedings have still not progressed.
He said that BWTUC's members took the anniversary of the tragedy to urge the court to accelerate its procedures and give justice to families of the victims.
"We want to see justice for them as a year there was no result yet, not seen it yet. On the day of the incident, [we] saw the construction owners were arrested but after that, they were released," he said.
Following the collapse of what was to be a guesthouse for tourists, the husband and wife owners of the building were arrested, but were released on bail and fined $90,000. As the death toll rose to 36, the owners were barred from leaving Cambodia.
Chhouk Su, mother of one of the victims, commemorated her son's death on Jan. 3, 2021. Losing her 15-year-old son, she received $ 50,000 from the government and other supporters, but said she wanted to see justice served to those responsible for her son's death.
She said that it was difficult to follow the legal proceedings and that she did not understand the court case and its procedures, so she is wary of seeing those responsible for the death of her son—and 35 others—punished.
"I did not know how to analyze in the right way because I did not know and understand about [law]," she said.
Centre for Alliance of Labour and Human Rights executive director Moeun Tola said that justice for the victims of the building collapses, in Kep Province and Sihanoukville, have very little hope as the court process is not moving forward as it ought to.
He added that charitable assistance to the families of victims does not constitute a legal settlement.
Hun Sen's volunteer lawyer Muong Thunleaphy, who oversees proceedings in Kep Province, stated that the case has been resolved and that the verdict would be announced next week. She declined to say more.
Chhlonh said that BWTUC's members continue to monitor the case and if nothing changes, BWTUC will continue to call and submit the petition other organizations, work with civil society groups and unions to demand justice for the victims' families.
Related Articles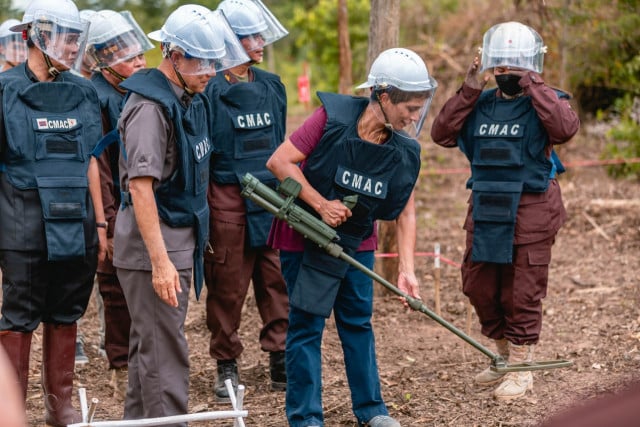 September 11, 2022 5:45 PM