Family of Disabled Former Soldier Donates Land to The Village School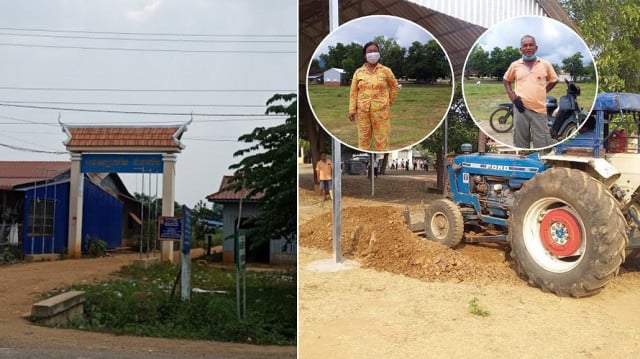 The family has been a generous contributor to school development over the past years

PHNOM PENH​--A disabled former soldier and his wife have provided 900 square meters of their land to build a new secondary school, hoping to contribute to the development of education in Cambodia.
Sok Loeun, 65, whose leg was amputated during the war, is a resident of Dey Krahorm village in Pailin City. He and his wife, Mae Muon, 58, donated the land for a three-storey Pang Rolim Secondary School in Otavao commune.
Sok Loeun said he decided to donate the land because he wanted to contribute to improving the school's image and to see that children in his area received enough education.
He does not have small children but he believes that his future grandchildren will receive an education from the school.
"I want the children in this generation to be well educated because when I was young, I received little education," he said.
"Although I'm not well educated, I tried to provide education to my children until they received a bachelor's degree. I want nothing in return for helping the school but want it to help cultivate human resources. In my generation during the 70s, there was a coup d'etat. So, I could only learn until grade one or two."
His wife supports his decision and urged him to provide a suitable area of land to build the school.
"My wife said that if the school asked for it, we should help them as much as possible," Loeun said.
For some residents in Otavao commune, where Sok Loeun lives, donating thousands of dollars' worth of land is ridiculous. However, he said he has a decent living as a farmer, and considers giving his land a merit accumulation. He said giving alms does not make a family's life difficult.
"Everybody laughs at me giving the land for free," he said. "They said the land could be sold for thousands of dollars, but I responded that donation did not make my family poor either. If I was fated to be rich, I would have been rich a long time ago."
This is not the first time that Sok Loeun and his wife have helped Pang Rolim Secondary School. The couple helped to widen the narrow entrance to the school and build classrooms on the campus. Principal On Bunthoeun said they have always been active contributors to the school.
On Bunthoeun said after the school received a donation of a three-story building from Prime Minister Hun Sen, experts inspected the land but it was not big enough and the school did not have the budget to increase the size of the land.
He said he decided to ask Sok Loeun and his wife, who have the land adjacent to the school, for help as he knew that the couple have always had a strong wish to help the school.
"After measurements, the land was not enough as it lacked the size to make the building look good," Bunthoeun said. "So, we thought that only the couple could help us. The land was theirs, and since the couple and the school staff had a strong relationship, we knew that they certainly gave us a hand."
He said he did not expect Sok Loeun and his wife would be willing to split their land and donate it to the school without hesitation.
"I was so excited. It is a shock to find that in today's era when the land prices have risen, there are still people who are generous to donate their land to the school," he said.
Bunthoeun said he is committed to repaying the benefactors by providing letters of commendation. In particular, he will strive to ask for medals of honor to be granted to Sok Loeun and his wife as those who have contributed to school development and education of children.
The gift of the land has greatly contributed to the education of local students, Bunthoeun said. Currently, Pang Rolim Secondary School has three buildings and roughly 900 students, from kindergarten to secondary level.
The number of classrooms is not enough for the students if they all return to school, he said.
In the first phase of the school reopening amid the COVID-19 outbreak, only 6th and 9th-grade students are allowed to study face-to-face in the classrooms. The rest continue to study online.
Related Articles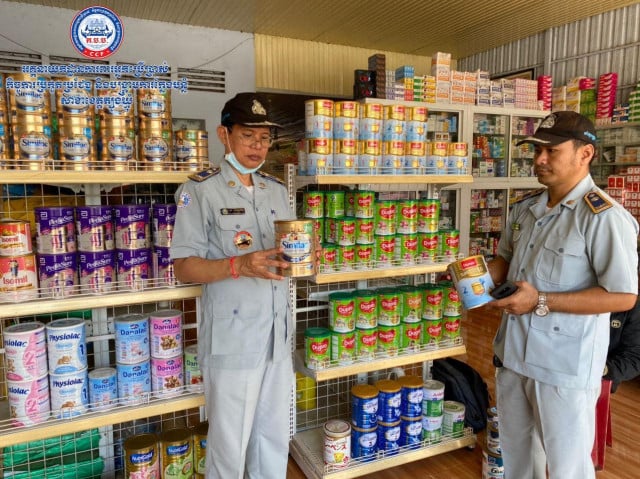 September 3, 2020 9:57 AM