Farmers Fearful as Pumpkin Prices Plummet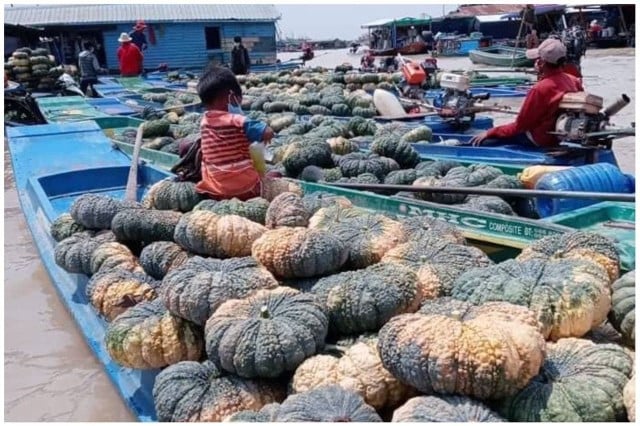 Khorn Nary and Phoung Vantha
April 5, 2021 8:09 AM
Continuing the trend of declining prices for agricultural products, farmers in Kampong Chhnang Province have warned that the COVID-19 pandemic is killing their pumpkin farms.
PHNOM PENH--Pumpkin growers in Kampong Chhnang Province remain worried by the sharp drop in pumpkin prices, with many seeing the economic fallout of the COVID-19 pandemic to blame.
Yin Pheap, a pumpkin grower from Boribo District, Kampong Chhnang Province, said that in previous years she could sell pumpkins for around 2,000 riel per kilogram—roughly $0.50—but while prices were declining even in 2019, down to around 1,500 riel, she now struggles to sell a kilogram for 300 riel.
"It's been a steady drop, every few months for over a year now," said Pheap. "From 2,000 riel down to 1,500 riel, then down to 1,000, 800, 500 and now it's around 200 to 300 riel for a kilo."
Her concerns stem from the fact that current pumpkin prices will see her making a loss. She has 20 hectares of farmland dedicated to pumpkins and can typically harvest between 5 and 6 tons each year, but the prices are so low, she says, she doesn't know how to keep her business afloat.
She is not alone.
Chea a broker who buys pumpkins from farmers across Kampong Chhnang Province said that hundreds of tons of pumpkins he bought from farmers are also still in the warehouse as there are almost no buyers.
"The prices [200-300 riel] are so low, it's unprecedented and I've been in this business for more than 10 years," he said.
"I am a collector from farmers and continue to sell them to other traders," he explained. "I take the least profit from farmers, I buy from farmers at 270 riel per kilogram and sell at 300 riel per kilogram."
Now that the pandemic is dragging on, pumpkin prices continue to plummet as more than 300,000 jobs were lost nationwide as of December 2020. Economists have warned that Cambodians will have less disposable income after key industries such as tourism, migration and garment exports all but collapsed in the wake of COVID-19.
The pressure is now trickling down to farmers, said Huot Sophat—a pumpkin broker in Boribo District, Kampong Chhnang Province.
"To help farmers, I still buy pumpkins from them every day, even if I have to sell the pumpkins much cheaper than normal," he said.
Sophat called on other Cambodians to help buy pumpkins from Cambodian farmers and asked the Ministry of Agriculture to help find markets for farmers so that farmers do not face too much loss due to the low prices of agricultural products.
Representatives from the Ministry of Agriculture declined to comment.
Related Articles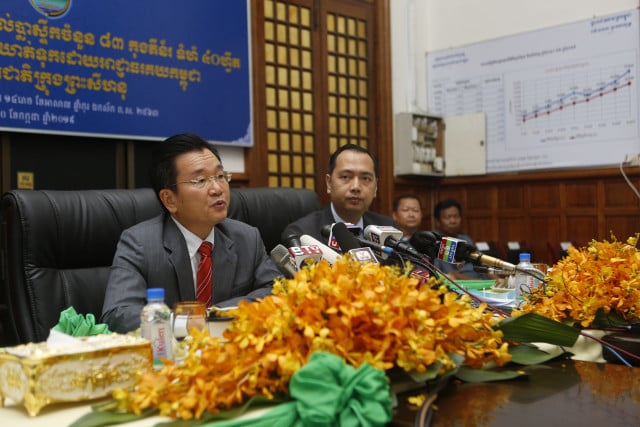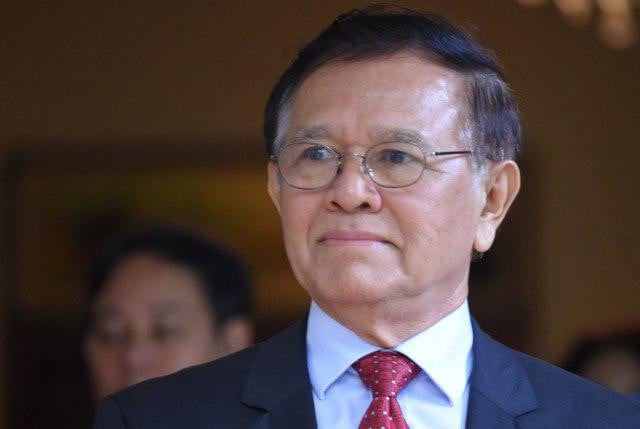 December 26, 2019 7:10 AM