Farmers in Siem Reap Are Concerned as Traders' Prices for Rice Remain Low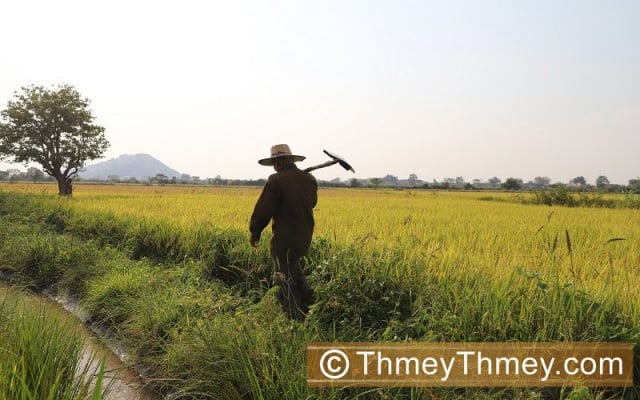 Still, they have no choice but to keep on farming, they say
SIEM REAP--Farmers upstream of the Tonle Sap Lake in O'Anlong Village, which is located in Chung Knies Commune in Siem Reap City, have begun to harvest rice a few days ago. This year's yields are pretty good, they say, but the prices they get for their crop remain low while fertilizer prices are rising.
"Traders are still offering cheap prices: just 760 riels [about $0.19] per kilogram of wet rice," said Chet Prean, a 50-year-old farmer. "A bag of chemical fertilizer costs more than 200,000 riel [$50], and over a little more than three hectares of land, I use five bags."
Prean, who was drying rice on the road next to the paddy fields to keep the seeds for the next planting season, said that he had just started harvesting his land, three hectares on which he grows 54 types of rice. And although this year's crop is pretty good, it doesn't meet expectations when it comes to selling, he said.
Kol Prunh also started harvesting his jasmine rice earlier in March. This year's rice yield remains the same as in 2021 as there was a lack of water at the beginning of the season, he said.
Prunh owns around five hectares of paddy fields in the eastern part of Phnom Krom mountain in Chung Knies Commune. Farmers in the area can usually grow two crops a year, the second one starting after Khmer New Year in April, although farming during that period is a matter of luck as rainfalls tend to be unpredictable, he said.
As for prices, Prunh said, a kilogram of wet jasmine rice this year could be sold at just 760 riels [about $0.19] per kilogram, which is lower than the price in 2021 during which he sold for 800 to 960 riels [$0.20 to $0.24] per kilogram.
"We have no choice," Prunh said. "If we keep storing the rice, it takes a long time to dry and we also need to spend money on the workforce who will help us. Therefore, we need to harvest and sell immediately to traders." And it is the traders who set prices, leaving farmers no choice, he said.
Despite low profits, Prean and Prunh keep on farming to feed their families. Prean has already prepared 600 kilograms of rice seeds to plant—some of them were purchased and the others come from the rice he recently harvested.
Although farming is one of the most important sectors of Cambodia's economy, farmers have been facing many challenges over the past years. According to the Ministry of Agriculture, Forestry and Fisheries, those challenges include the lack of good-quality rice seeds, the lack of irrigation systems, improper use of chemical fertilizers and higher production costs.
Rice still remains a major crop for export. According to the Cambodia Rice Federation, Cambodia exported to foreign markets around 617,069 tons of milled rice worth of $418.15 million in 2021.
Related Articles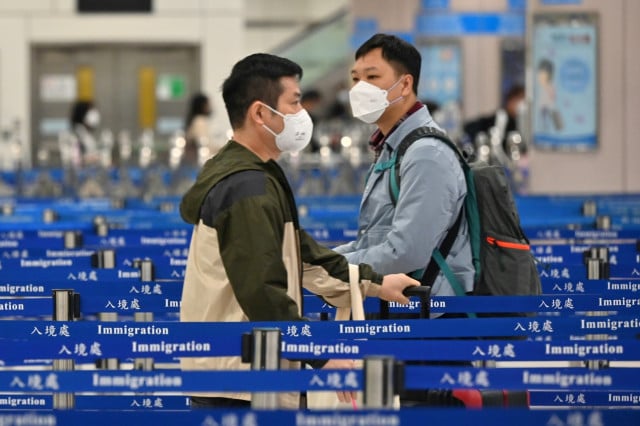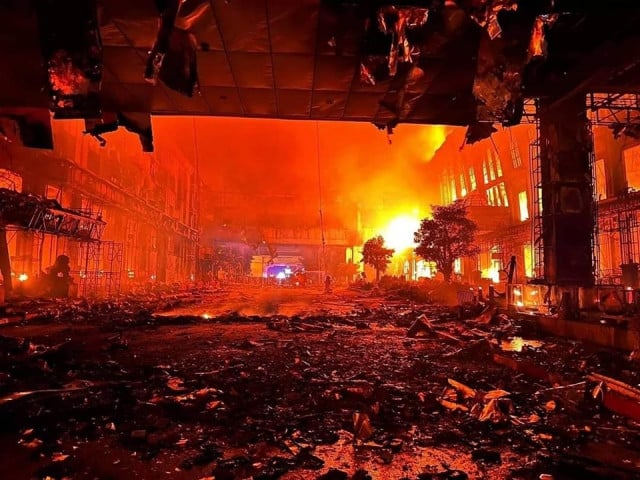 December 29, 2022 9:49 AM