Fear Accidents, Not Traffic Police: PM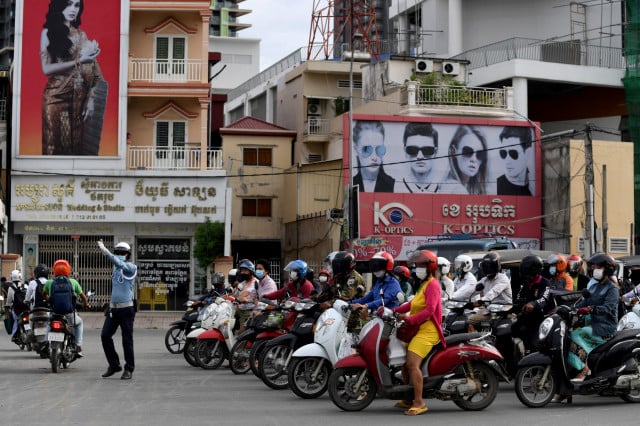 PHNOM PENH – Prime Minister Hun Sen has called on people to obey the traffic law and fear accidents rather than police.
He said he wanted this to become the culture among Cambodian people. If the drivers obeyed the law and did nothing wrong, they never needed fear being fined or of police.
"Fear the traffic accidents, not the traffic police," he said during the inauguration of Road 146B connecting to Road 148 on Dec. 22 in Preah Sihanouk province.
People nowadays appeared to be afraid of traffic police more than the law itself. Hun Sen said some drive recklessly when there are no police in sight but were scared when there were police.
"They are only afraid of being fined by the police, not by the law or possible accidents."
The Prime Minister was downheartened by the increasing number of traffic accidents, adding that people had died especially from wars and COVID-19 in the past, but now they died in traffic accidents.
Careless driving and overloaded vehicles damaged infrastructure and endanger other drivers.
"Some drivers are careless while driving. They are usually using their phones, speeding or even weaving," he said.
"In the worst case, people will be injured or die because of you."
Yong Kim Eng, president of the People Center for Development and Peace (PDP-Center), said some people remain disobedient though many have grown aware of the traffic law. Strict punishment should be applied with no exception.
"People still disobey the law and we are not sure whether they really don't know about the law or not," he said.
"However, there are people in some provinces who do obey the law and drive in a proper manner. They are aware of the signs, lines, and so on but the traffic is much more chaotic in the city, which I think is only because it is crowded here."
Kim Eng encouraged police to fine drivers who break the law but deal with them professionally to avoid conflicts or arguments as seen in some cases.
"There should also be more checking for alcohol, especially at night, to discourage drunk driving," Kim Eng added.
A report in August by the National Road Safety Committee shows that in the first half of 2022, there were 1,609 accidents, of which 57% happened at night, causing 942 deaths and 2,235 people to be injured, 1,429 severely.
This meant that there were nine accidents leading to five deaths and 10 injuries daily.
Compared to the same period in 2021, the number of accidents increased by 28%, deaths by 33%, and injuries by 25%.
The report added that speeding was responsible for 38% of accidents, disrespecting fellow drivers 24%, wrong side driving 11%, overtaking 11%, wrong turning 10%, drunk driving 3%, vehicle errors 2%, and drowsy driving 1%.
There were 759 motorcyclists among those killed, 81% of the total. Of these, 558 or 74% were not wearing a helmet.
San Chey, the executive director of the Affiliated Network for Social Accountability (ANSA), said the extent to which people obeyed the traffic law depended on the whole picture of traffic authorization which is based on two grounds, public awareness and the police law authorization.
Some people violate the law because they are not aware of the law due to limited knowledge or lack of information such as speed limits or the state of traffic signs.
"It sometimes is hard to see the signs, which leads to unintentional violation where the police are present, and there is a shortage of speed limit signs too," he said.
On the public side, most vehicles, particularly motorbikes, lack mirrors, especially for people in provinces. Most of the time they don't wear a helmet, he added.
Chey said some police behaved properly while educating the public about the traffic law but these cases were few.
Related Articles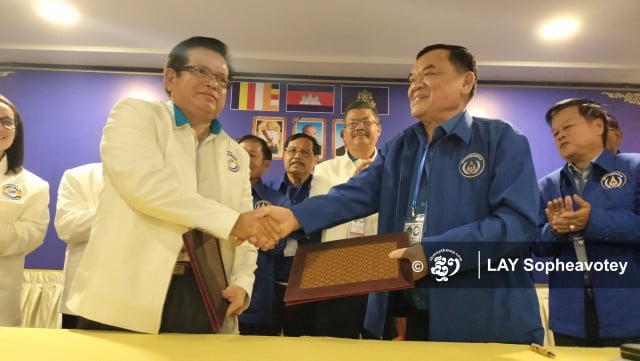 December 29, 2021 9:32 AM
February 11, 2023 8:49 PM