FedEx Establishes Direct Presence in Cambodia to Support Customers in Cross-Border Trade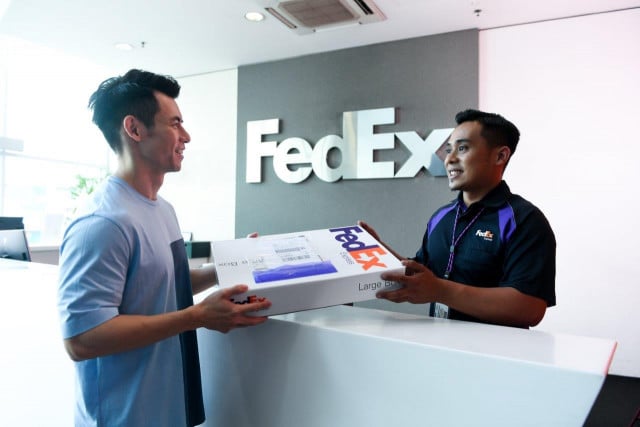 Cambodia, Phnom Penh, October 12, 2022— FedEx Express, a subsidiary of FedEx Corp. (NYSE: FDX) and one of the world's largest express transportation companies, announced it is establishing a direct commercial presence in Cambodia, to meet the country's growing international shipping demands.
With a direct presence in the country, businesses in Cambodia gain greater access to a wider portfolio of FedEx shipping solutions, while the local service provider continues to provide the local infrastructure for ground operations. Local customers will have access to a range of FedEx digital tools that make shipping easier and more efficient through the FedEx website (https://www.fedex.com/en-kh/home.html) This includes opening a new account, tracking shipment status in real time, creating shipping air waybills, scheduling courier pickups, and managing billing. Additionally, FedEx will now have dedicated Sales and Customer Service team members on the ground to interact and provide enhanced logistics expertise to help local businesses grow their cross-border trade.
Economic recovery in Cambodia is gathering speed with exports up 20% over the same period last year, reaching USD$27 billion during the first half of 2022.
"We see great potential for Cambodia to increase its cross-border trade and take advantage of the opportunities emerging from recent free-trade agreements such as the Regional Comprehensive Economic Partnership (RCEP) to boost exports. With enhanced access to FedEx network and solutions, Cambodian businesses will find it easier to tap newer markets as they expand both within the region and across the globe." said Audrey Cheong, vice president, Southeast Asia Operations of FedEx Express.
Expanding our direct presence in Cambodia enables us to be closer to our customers and deliver greater support for their international shipping needs. With a dedicated FedEx support team offering logistics expertise and access to an extended portfolio of time-definite international shipping services, we're making shipping easier for Cambodian customers as they look to export to more international markets," said Hardy Diec, managing director, FedEx Express Indochina.
FedEx has been facilitating trade in Cambodia since 1994, offering international shipping solutions and connectivity through local service provider TSP Express. FedEx supports Cambodia's coordinated efforts outlined in its Industrial Development Policy 2015 – 2025 to build an efficient transportation network to drive the country's future economic growth. The FedEx direct presence in the country will help local businesses trade with ease and expand their reach to over 220 countries and territories that FedEx serves.
About FedEx Express
FedEx Express is one of the world's largest express transportation companies, providing fast and reliable delivery to more than 220 countries and territories. FedEx Express uses a global air-and-ground network to speed delivery of time-sensitive shipments, by a definite time and date.
Related Articles