Female Borrowers Outstrip Men: CBC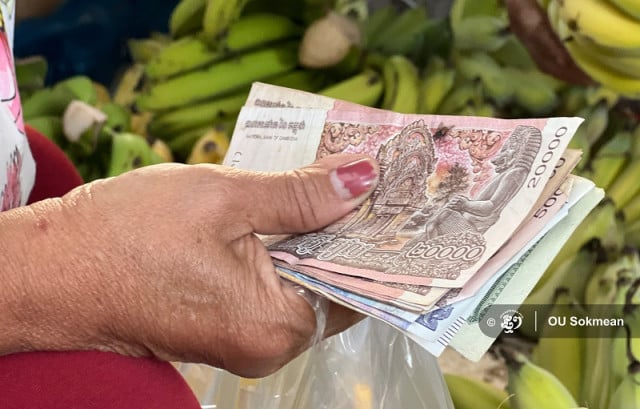 PHNOM PENH – There are more female than male borrowers in most provinces except for the Phnom Penh capital and Ratanakiri, according to a report on loans in 2022 by the Credit Bureau Cambodia (CBC).
The report was based on data submitted by the association's 185 institution members, as well as banks, microfinances, leasing institutions and rural credit institutions.
The total loans taken by the 4.8 million clients across the country reached 195,439,234 riel (approximately $48 billion), the report said.
The CBC noted that most of the individual credit users are women who used the loans on leasing materials, small businesses, agricultures, properties and credit cards.
The provinces in which there are more female borrowers include Pursat (54.8%), Takeo (54.7%), Kampong Speu (54.6%), Kampong Cham (54.5%), and Kampong Chhnang (54.4%), while in other provinces there are around 51% to 52%.
The female borrower figure was only 48.6% in Phnom Penh and 49.7% in Ratanakiri.
Kaing Tongngy, spokesperson for the Cambodia Microfinance Association (CMA), said most clients were from rural areas and borrowed to run small businesses and agriculture.
Loans were usually approved at the family level. For example, if a married couple took out a loan, there were two types: main person and co-borrower.
It was not unusual for there to be more female borrowers because women played an important role in managing family finances and budgets in their businesses, and their financial management skills were better than men, the spokesperson said.
"Women can manage, save up, and spend money in accordance with their financial plans. It is not only in Cambodia. The global figure is similar because women's good habits in managing money are important," Tongngy said.
However, the figures in Ratanakiri province and Phnom Penh showed that there were more men borrowers than women.
Tongngy said this was because the loans were big in the capital, whereas smaller amounts were more likely to be taken out by women in provinces.

In Ratanakiri province, Tongngy said not many indigenous people took out loans but the reasons were unknown. People living in towns usually took big loans businesses or agriculture.
Regardless, whether it is the woman or the man who is the main borrower is up to the clients and is not determined by the microfinances.
"It may have been a culture for Cambodia that women are better at managing finance, which explains why there are women taking the loans more than men," he said.
"Men will join by being the main person in making decision when the loan is in a big amount and when women themselves cannot make the decision alone."
Only in Poi Pet city, Banteay Meanchey province, the numbers of male and female borrowers are the same.
In Mondulkiri province, the figures are also equal in Sen Monorom district but there are more male borrowers (51%) in Ou Reang district.
In the capital, the figures are also equal in Khan Prek Pnov, while the number of male borrowers is bigger than that of female, except for the Khan Kamboul and Khan Porsenchey (52% women).
In Ratanakiri province, the figure is also equal in Kon Mom district, Banlong city, and Lumphat district. While there are more female borrowers in Bar Kaev district, there are more male borrowers in another five districts.
In Koh Rong city, Preah Sihanouk city, and Siem Pang district of Stung Treng province, there are also more male borrowers.
According to the same report, there are more credit service used from banks than financial institutions in 16 provinces, including Banteay Meanchey, Battambang, Kampong Cham, Koh Kong, Kratie, Mondulkiri, Preah Vihear, Ratanakiri, Siem Reap, Preah Sihanouk, Stung Treng, Svay Reang, Oddar Meanchey, Kep, Pailin, and Tbong Khmom.
On the other hand, there are more credit services used from microfinances than from banks in Kampong Chhnang, Kampong Speu, Kampong Thom, Prey Veng, and Takeo, while the figure is equal in Pursat province.
Based on the report, the clients also use credit services from the leasing institutions and rural credit institutions.
Related Articles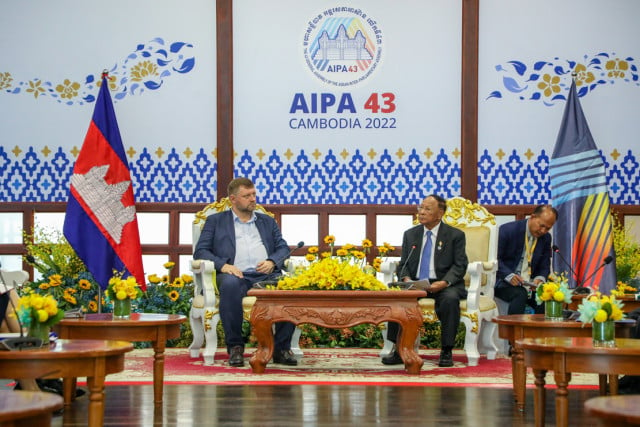 November 24, 2022 7:00 PM