Female Students of Prey Veng Province Win Cambodia's Student Literature Awards 2022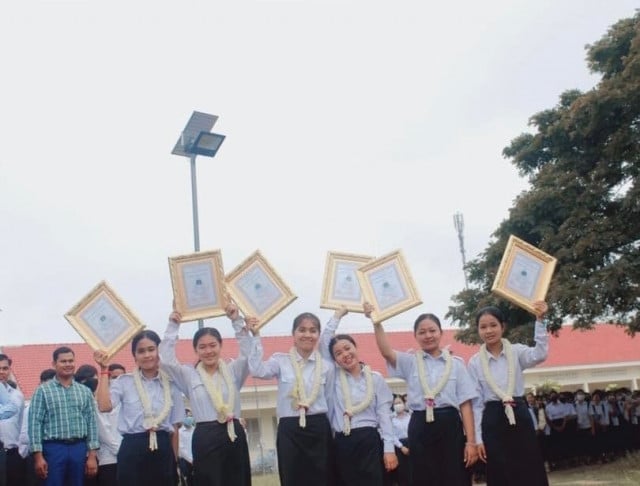 They took part in the national exam held in Siem Reap Province
Prey Veng-- Six female students​ of Prey Pnov High School in Prey Veng Province have obtained the top awards in the 2022 National Khmer Literature Outstanding Student Examination Nationwide, setting a new record for their school.
Thim Srey Pov, Sreng Thara and Chun Kaknika came in first, second, and seventh places respectively in Khmer literature, grade 12, while Pha Tida won first place, Ny Sreynich sixth and Thorn Ratana seventh in Khmer literature, grade 9.
The examination, which took place in Siem Reap Province on June 13, was part of the Outstanding Student Competition that is also held in mathematics and physics for 9th and 12th grade students. A total of 60 students passed the examination among the 480 students who took it.
As gold-medal winner Thim Srey Pov explained, she and the other students were nervous about taking this outstanding examination in Siem Reap Province, being from different backgrounds and provinces.
Srey Pov had spent hours studying and preparing for that day to make sure she would feel confident once she entered the examination room, she said. "But when I started focusing on the exam on the piece of paper, fear was gone," she said.
"I am very excited to have been awarded the Outstanding Student of Khmer Literature in 2022," the 17-year-old student said. For those who would like to take this examination, Srey Pov recommends not only to study to acquire the knowledge needed, but also to build their confidence and, during the exam, to be focused and calm to avoid making mistakes.
Pha Tida, who obtained a gold medal for Khmer literature in grade 9, said that, even though she was quite nervous during the examination, she still believed in her ability since she had long been training. As she explained, she had set a schedule to prepare for the exam, spending 30 minutes on the major subjects every day after school. Self-learning was key, Tida said.
"I am very proud and happy," the 14-year-old student said. "Before the result was announced, I was nervous because many talented students came from all over the provinces to compete.
"Since I received this award, my parents and teachers have been proud and have encouraged me to keep on my journey of self-development," Tida said, adding that she would not have obtained this award without the support of her teachers, parents and friends.
Tida added that she hoped more examinations like the one she took will be held to give students the opportunity to show the knowledge they have acquired and to encourage them to study hard.
Chhay Pengchhan, the principal of Prey Pnov High School, said that having six female students ranked as outstanding students in Khmer Literature was a new record for Prey Pnov High School, which was elevating the school's reputation to the next level. "This is a great honor for Pea Raing District and Prey Veng Province as a whole, especially for our Prey Pnov High School," he said.
The factors contributing to the high school having many students who are good in Khmer literature are both their interests and the training provided, Pengchhan said. "Each teacher's teaching method is not different, but what is different is the tricks and techniques for teaching, which can make students get good results in their studies," he said.
Teachers, principals, guardians as well as the local authorities all play an important role in encouraging students to keep studying, which has led to some of them wining those awards, Pengchhan said.
The Prey Veng Provincial Administration planned an event for June 26 to honor not only the winners of the gold, silver and bronze medals, but all the 11 students who took the exams.
The winners of the Outstanding Student Competition were presented with medals as well as certificates and cash prizes. The gold-medal winners received 3.5 million riels (or roughly $875), the silver-medal winners 3,200,000 riels (or $800), and the bronze-medal winners 2.9 million riels (or roughly $725).
Related Articles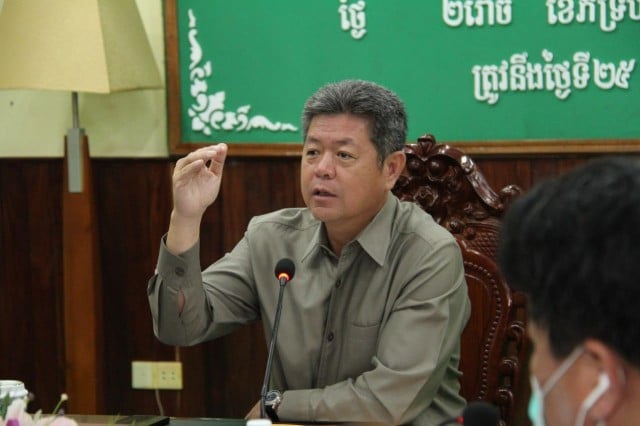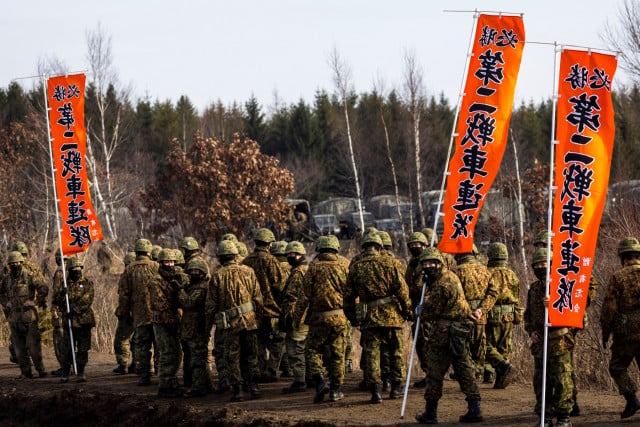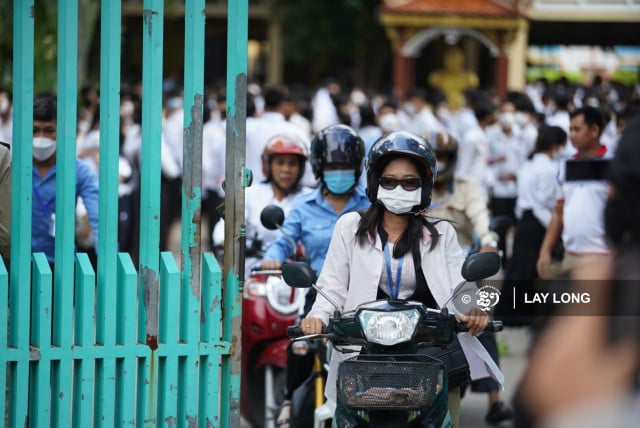 December 29, 2022 2:55 PM